Must-Visit Handicraft Stalls in Legazpi Sunday Market
Is there any better way to have a weekend well-spent than to go shopping? If you're tired of the usual mall shopping setup and would like to explore the outskirts, we recommend you to go to weekend markets. Not only is it a place where you can discover new things you may not usually see in malls, but it's also a way to support local businesses in the community.
Also read: One Day Guide to Legazpi Sunday Market
At the Legazpi Sunday Market, you'll see a plethora of unique stalls that sell mostly locally-made and organic items. Here are some of what you might find on your next trip to the Legazpi Sunday Market in Makati.
Brown Tree Crafts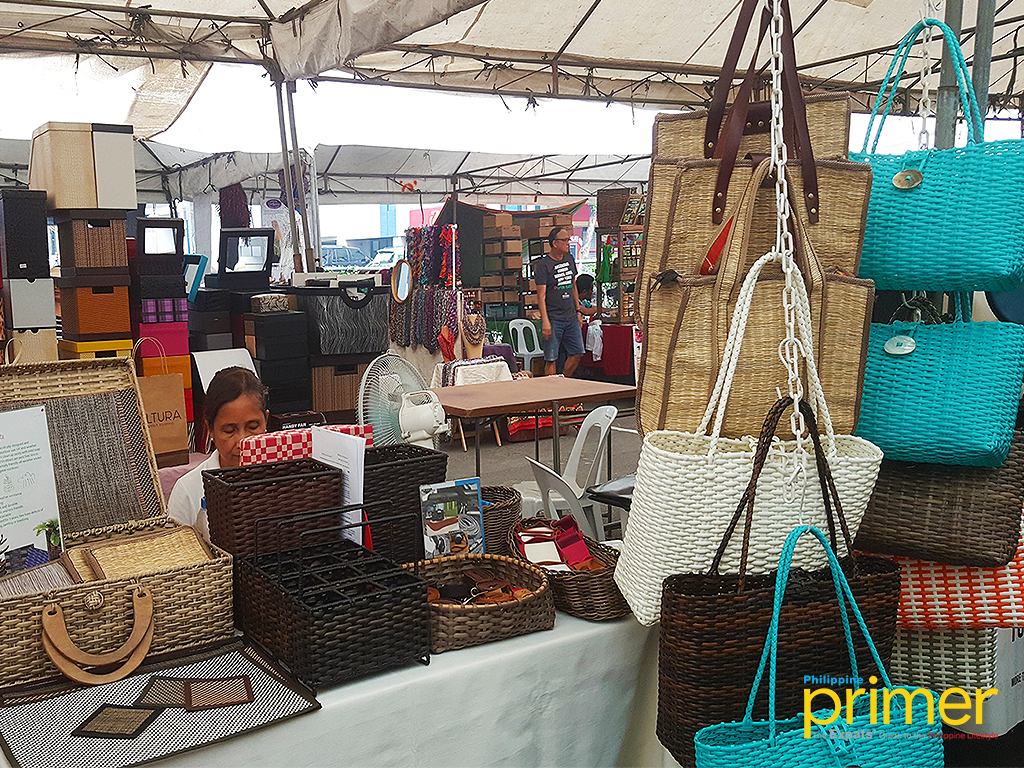 This craft stall sells wicker furniture products made from Virofibers, making it waterproof and UV resistant. Some of the things they sell include bag, storage organizers, and mats among others.
Facebook page: Brown Tree Crafts
Filhands Arts and Crafts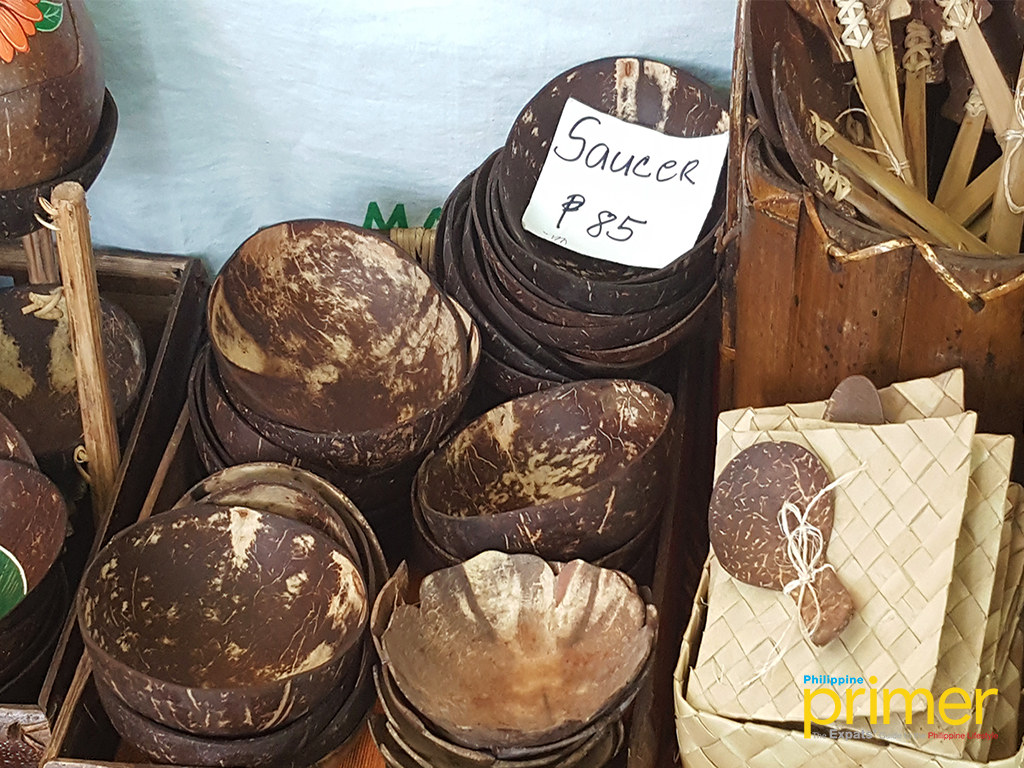 This Makati-based business has been producing local products since 1989. It's your go-to stall if you're looking for decorative pieces such as wall art, picture frames, baskets, gift boxes, and other things best given as house presents.
Facebook page: Filhands Arts and Crafts
What If Handmade Shop
Handmade woven products are the things you can buy at What If Handmade Shop. The items they sell are made by weavers from the North and urban PWDs and they take pride in selling planet-friendly fabrics. They've got towels, blankets, colorful scarves, and cute pouches perfect for the fashionable customers.
Facebook page: What If Handmade Shop
Siklo Pilipinas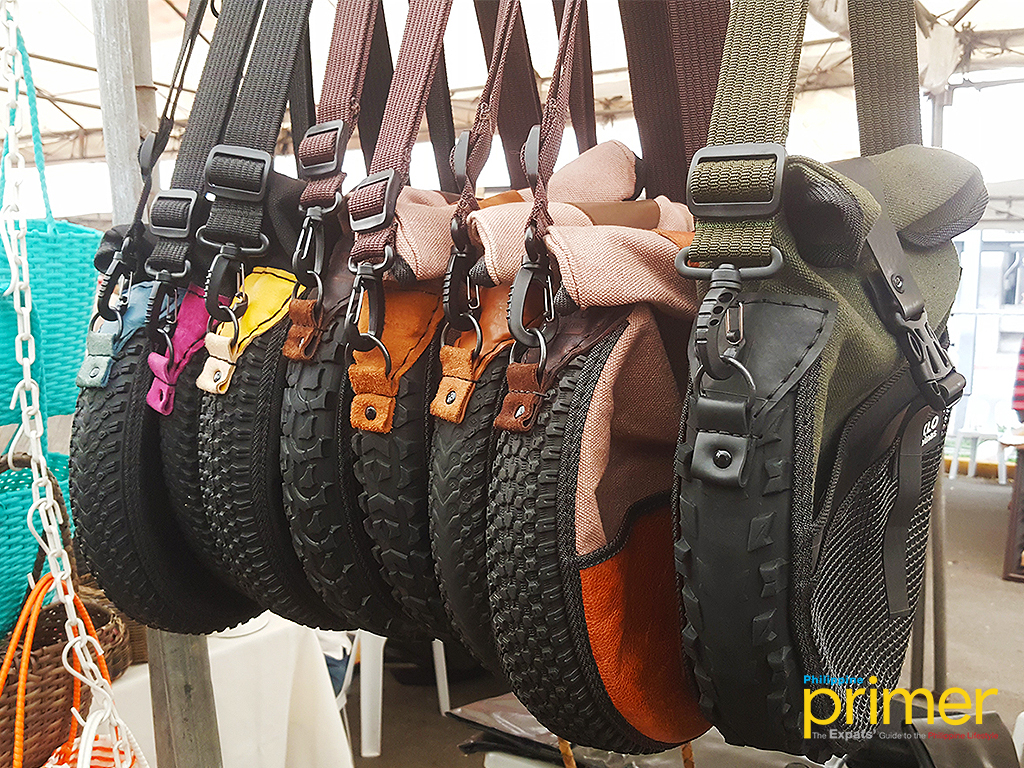 If you're into quirky stuff, get yourself a unique bag made from recycled tires at Siklo Pilipinas. Not only is it a nice pair for your active wear, but it's also very functional.
Facebook page: Siklo Pilipinas
Mayown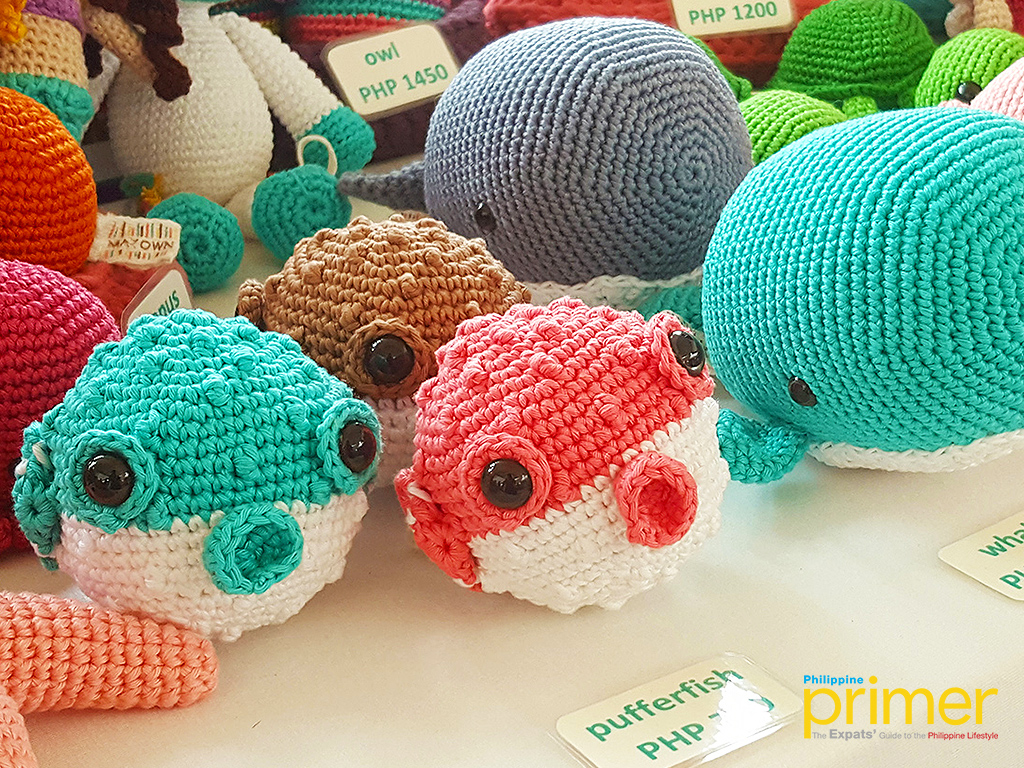 Mayown's handmade products are one of, if not the cutest, products within Legazpi Sunday Market. Their 100% cotton-made crocheted plushies and keychains are perfect for kids and kids-at-heart.
Facebook page: Mayown
What are you waiting for? Support local and help small businesses grow!