Hibernap in Makati: The rest is here
Are you looking for a place to stay to kill time, or stuck due to traffic? If you're working in Makati, Hibernap is the answers to your worries. The first relaxation hub in the country, they provide a haven for professionals who are sleep deprived and tired.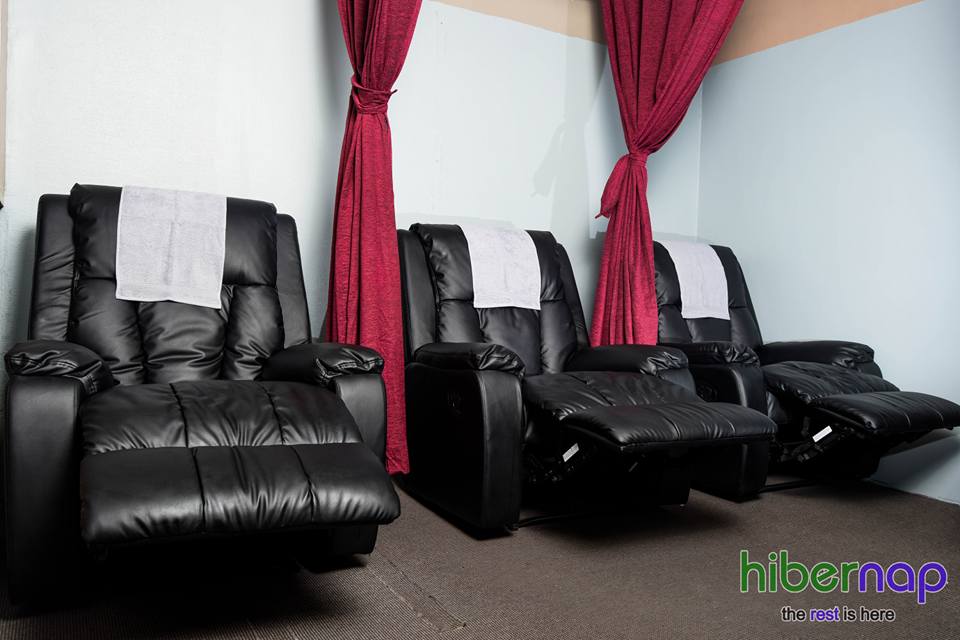 Comfortable leather recliners are sleeping pods./IMAGE Hibernap Facebook Page
In terms of productivity, naps improve performance reaction time, memory, and alertness. Our deprivation of our sleep also affects our happiness that can affect our performances in work. Hibernap ensures their customers get a hassle-free and relaxing environment to rest.
Located at the corner of Legaspi and Carlos Palanca Streets, Hibernap ensures their customers get the relaxation and peace they deserve. They have nine private individual sleeping pods available. They also provide blankets and eye covers for convenience.
Try their services for only Php 75 per 30 minutes and Php 140 per hour. You can also pay an additional Php 150 for a shower!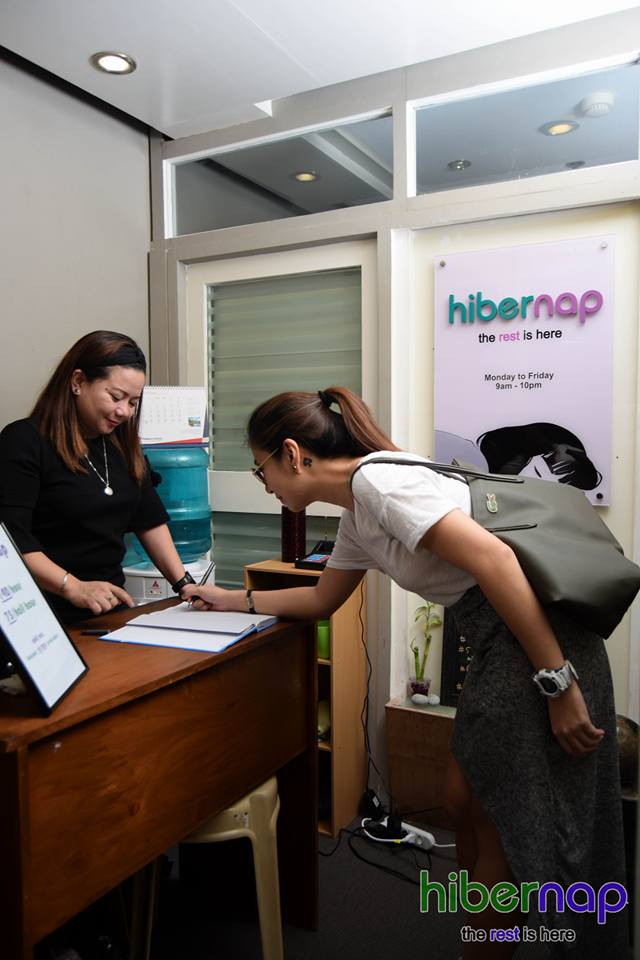 IMAGE Hibernap Facebook Page
They are open as early as 7 am and closes at 10 pm, closed on Saturday and Sunday. For more information, you may contact them at 0916-504-8490 or check out their Facebook page, facebook.com/hibernap.