How to Shop with Shipping Cart and pay through LBC
Are there times when you find yourself asking, how do I have my items shipped here in the Philippines? Expats  who want to buy some items online, especially in the U. S, has an easy time ordering but a hard time with the shipping; the solution is Shipping Cart. Using this third party shipping service is hassle free and convenient to use.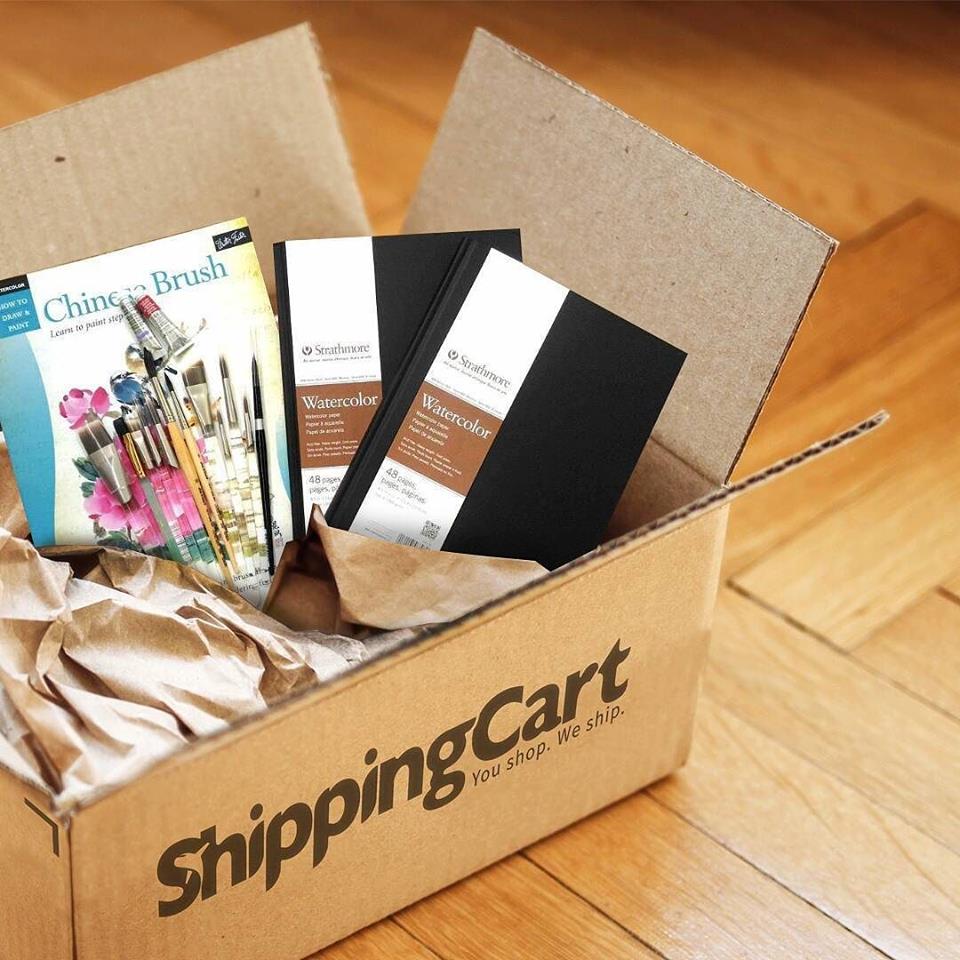 /IMAGE Shipping Cart Facebook Page
With Shipping Cart, it will give you a virtual U.S. shipping address, which allows you to handle your orders from the U.S. at the same time have them ship to your Philippine home address. Other than convenient, your items are also safe with these shipping carts. Just follow these easy steps to start your way to easy shipping!
Create a Shipping Cart Account for free
You can't have a Shipping Cart Account without registering and creating your own. Type www.shippingcart.com on your PC, mobile devices, or any gadgets. Then, fill in the needed information and register. Once you're done setting up an account, you will be given a specific Virtual US address. You can now use this address for Amazon when ordering. When you log in, you can find your assigned account number and address on the left side of the page.
You may begin your shopping and ordering 
With an account, you can now show at Amazon, search for discounted and deals that you want and need to buy. When you're finally done, proceed to check-out and enter the  Virtual US address provided by Shipping Cart. Don't forget to complete all information, check the items, and make sure that you've correctly placed the correct texts. Continue with the check-out process when you're done.

The Holidays are near, you can now shop for gifts for yourself and family/IMAGE Shipping Cart Facebook Page
You'll receive a notification in your when your orders are delivered. Make sure to log into Shipping Cart's website (www.shippingcart.com) to confirm the shipment going to the Philippines. Patience is a virtue, so if you don't see any stored items, you may need to wait a few more days. You can see the status and details under the My Storage tab. Shipping Cart lets you choose either Sea Cargo or Air Cargo. Once you're okay with the total and other information, click 'Ship it'.

You can also order from Etsy, eBay, and more through Shipping Cart /IMAGE Shipping Cart Facebook Page
Hurray! You're almost done. Choose your payment method and shipping address. There are different options to choose from such as Cash (through an LBC Branch), Credit Card, or PayPal. For shipping address, just place your Philippine home address or the place you want your order/s to be delivered. The last thing to do is click the 'Pay & Ship' button. Always, make sure to double, triple check everything before ending the process. For Cash payment, you will need to go urgently to the nearest LBC branch to pay the shipping fee personally. Mention to the LBC staff that the payment is for 'LBC X'.
And, that is it! You've made your transaction at Shipping Cart, hassle free! You'll receive a notification of the status of your package through their website or email. Happy Ordering and Shopping!
---
Sources: Asiatechguide, Shippingcart