Mr. Printer: A Team Of World-Class Design And Printing Experts
Tucked away in Legaspi Village is a modest printing shop called Mr. Printer that offers a vast array of quality printing services. Started by Japanese businessmen Eiichiro Nonomiya and Hideo Hashimoto in 2014, Mr. Printer is a trusted service provider by clients both here and abroad.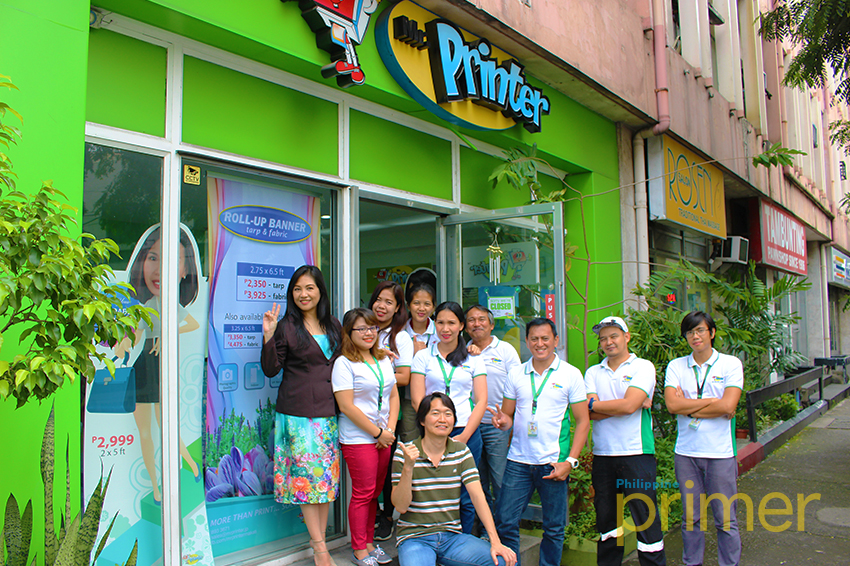 Meet the cheerful team of Mr. Printer.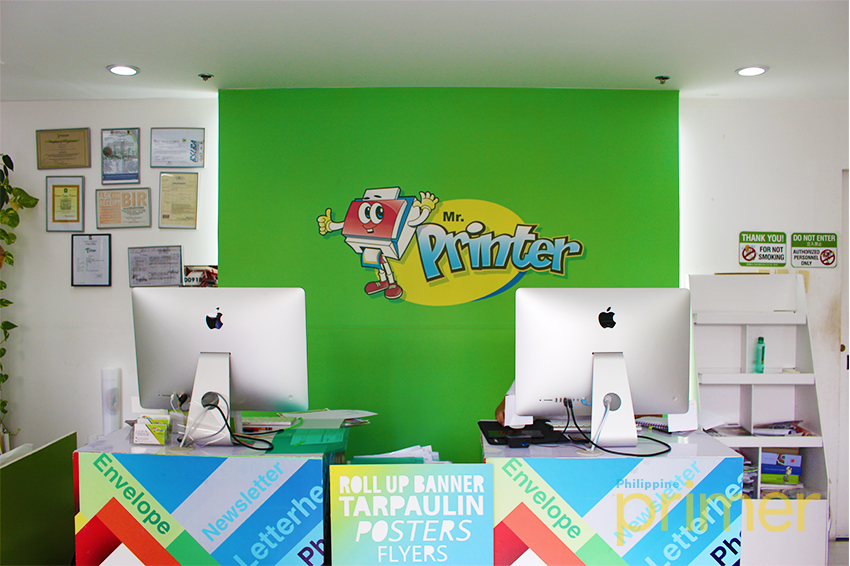 Step inside the modest office of Mr. Printer.
Mr. Printer specializes in rush-on-demand services, from business cards, flyers, and presentation materials to large format printing and promotional materials. They promise safe, fast, and excellent work.
Mr. Printer also takes pride in the printing technology and equipment they use, which all come from Japan. They work with partner Japanese designers to make sure they always meet the high standards in design and printing.
Their team recognizes the importance of data processing before the actual printing is done. They believe that the quality of printing starts with the data, so they make sure that all the elements of the image are carefully calibrated.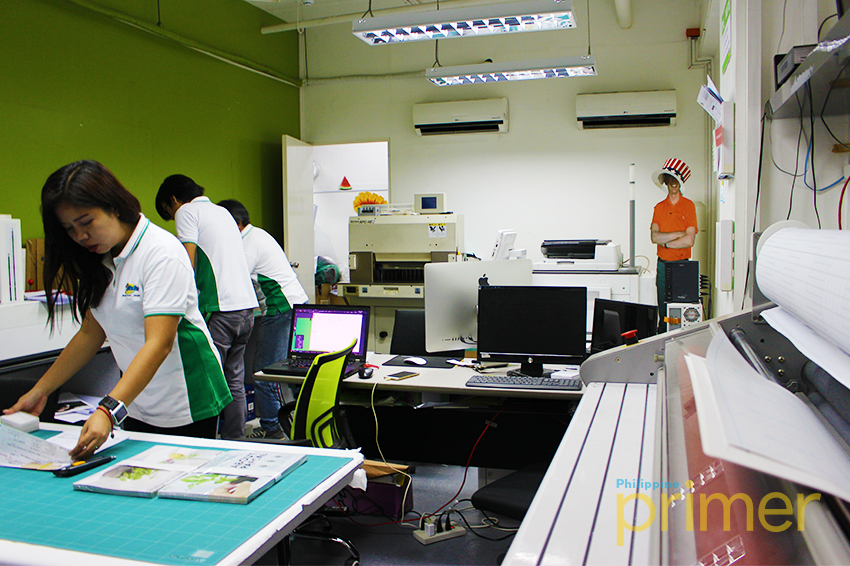 Mr. Printer uses cutting edge equipment imported from Japan.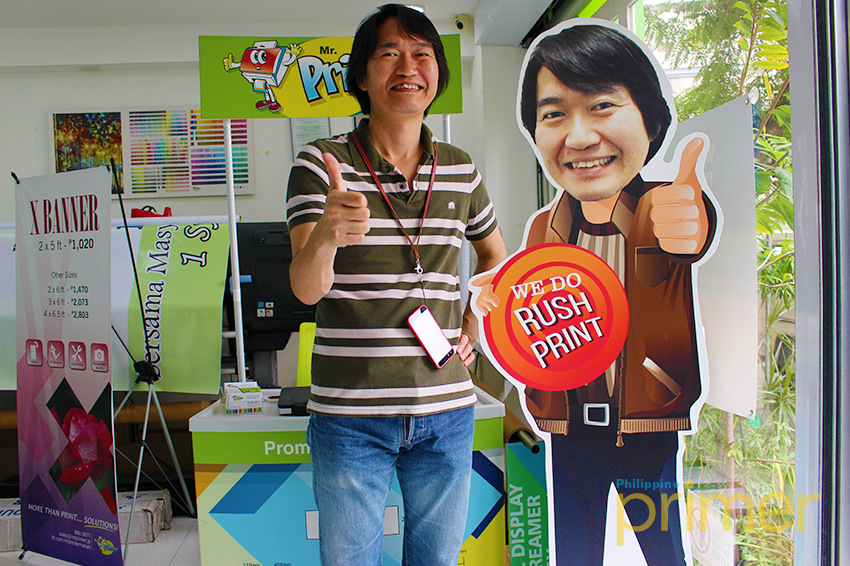 A very cheerful Mr. Nonomiya beside his own life-sized standee.
Another thing that sets Mr. Printer apart from most printing shops is that all of their in-house staff are designers, from the front desk to the back office. From the time you call or walk in for inquiry, you are sure to get expert advice on the kind of service that you will need. Mr. Nonomiya and Mr. Hashimoto, the light-hearted and welcoming owners, are also very hands-on.
They provide consultation to new business owners who are yet to establish a corporate identity. Designers at Mr. Printer can help conceptualize and design business logos, business cards, letterheads and more. Artists also go to Mr. Printer for quality printing of their artworks. Mr. Printer turns works of art into beautiful postcards, canvas prints, or catalogs.
Their team always tries to innovate on their products and services to stay competitive and environmentally friendly at the same time. Mr. Printer has catered to prominent clients both local and abroad, which just goes to show that their services are world-class.
Details:
Address: 101-A, Cattleya Condominium Building, Salcedo, Legaspi Village, Makati City
Telephone Number: 02-893-3671
Mobile Number: 0922-521-5190
Email: sales@mrprinter.jp
Website: www.mrprinter.jp
---
Written by: Rizelle "Rei" Leaño