ChatbotPH: Homegrown Messenger AI
If there's one thing in this world that's bigger than social media, it's the apps that we used to talk to each other within them. Companies have taken advantage of the power of messaging apps, but none have done so locally. Allow us to introduce to you ChatbotPH, a 100% homegrown Messenger AI.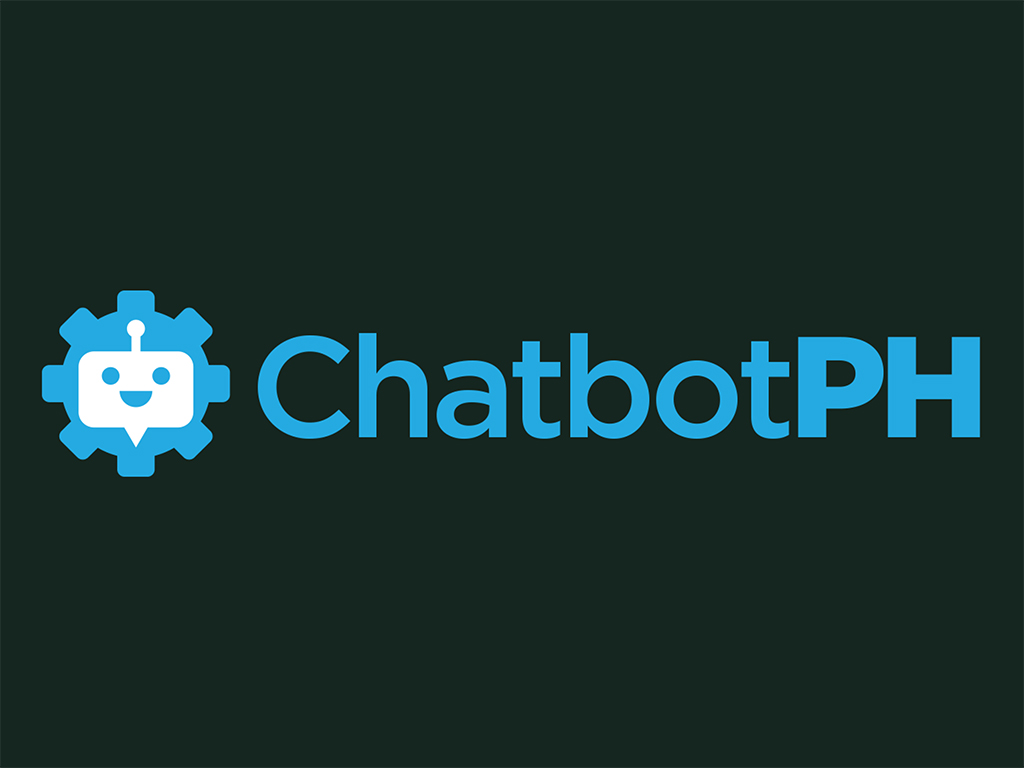 HOMEGROWN MESSENGER AI. Meet ChatbotPH, the country's first Messenger AI.
Chatbots: The Whats and Whys
But hang on. Before we talk about Chatbot PH, let's first answer one important question: what exactly are Chatbots?
Chatbots are artificially intelligent programs (AI) designed to answer questions or perform tasks in a conversational human style. This means they mimic how humans talk to each to create a more natural interaction with technology, in this case applications and Facebook pages.
Why do you think you'd need them? Well, for one, there are a LOT of people on Facebook.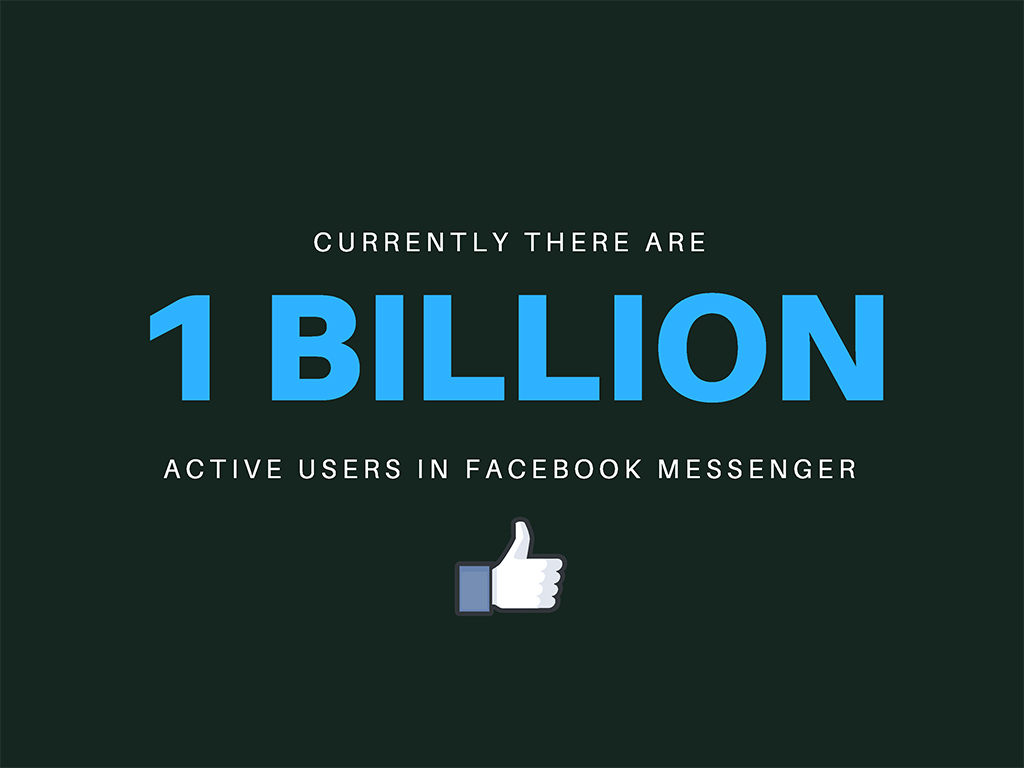 THAT MUCH, YES. There are about 1 billion people on Facebook; that's 13% of the world's population, a sizeable chunk of which are Filipinos.
It may not seem much to the layperson, but if you're a businessman, your eyes should be twinkling at this moment. That's a lot of people you can tap for growth.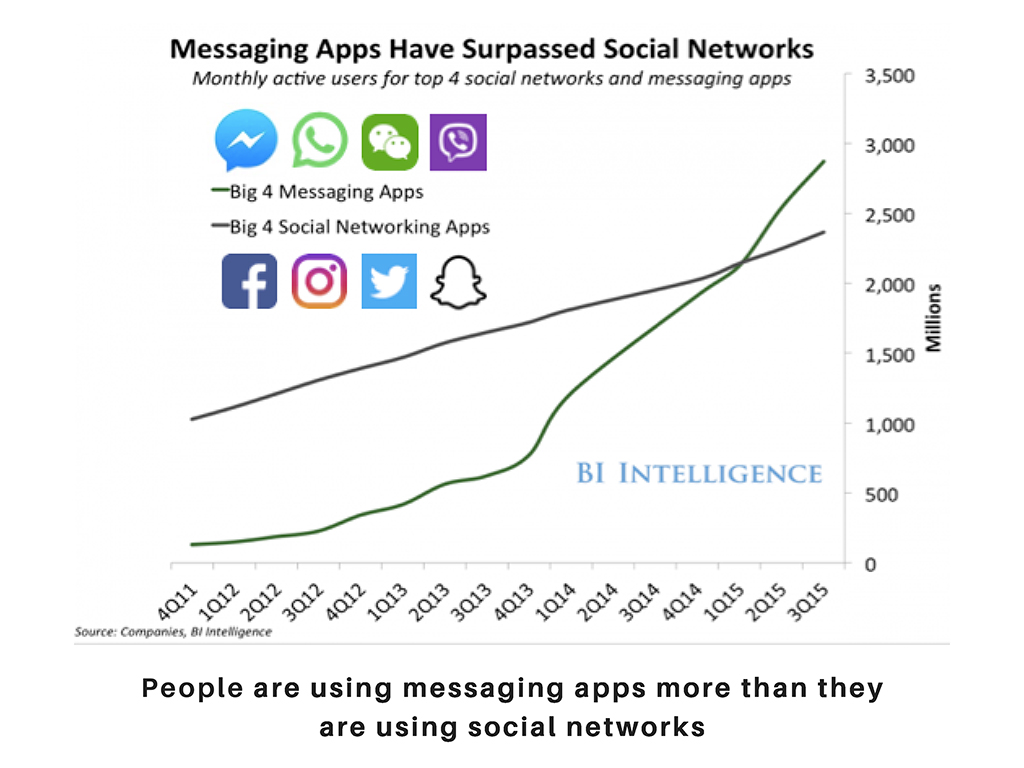 MESSAGING APPS ARE BIGGER now compared to social networking apps.
Messaging apps have also overtaken social networking apps over the last two years in terms of active users, which has forced developers to up their game. This means an even bigger opportunity for businesses to grow through messaging apps AND social networking combined.
Enter ChatbotPH
Most Messenger AIs are born outside the Philippines. While they can be contacted online, that still doesn't guarantee they can customize your bot for the Philippines.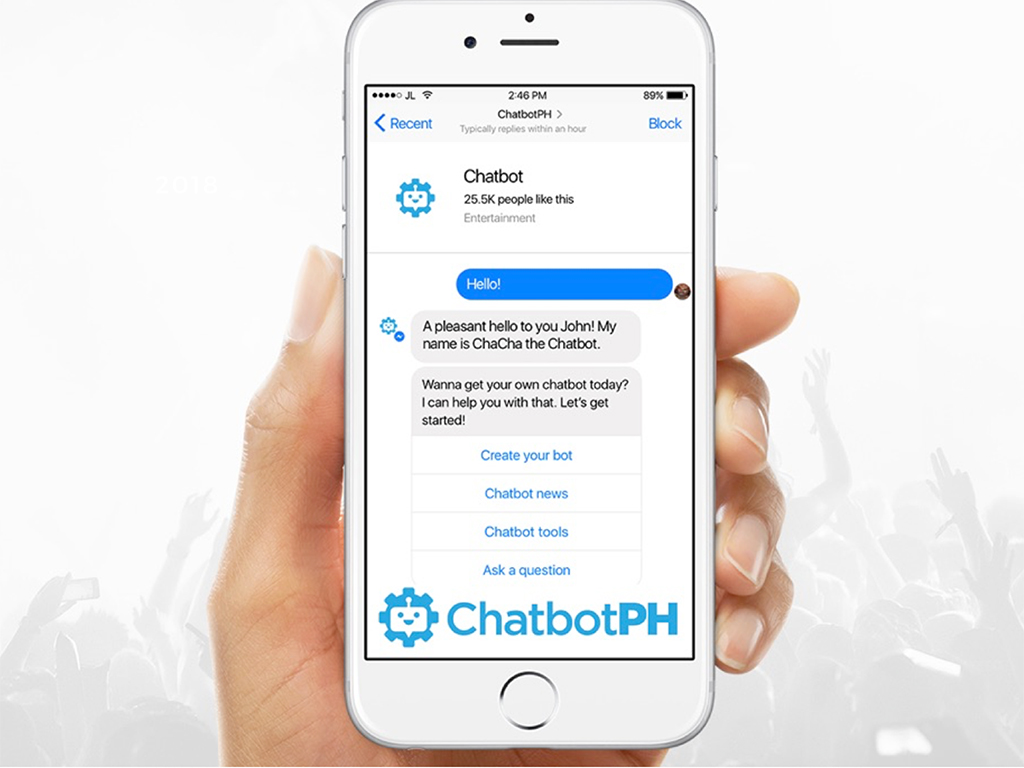 INTRODUCING CHATBOT PH. A Messenger AI made by Filipinos.
This is where ChatbotPH comes in. As a homegrown Messenger AI, they already know how Filipinos interact on a daily basis, especially on messaging apps. This means they can easily create, maintain, and train a chatbot for your business.
Here's a snapshot of features ChatbotPH provides: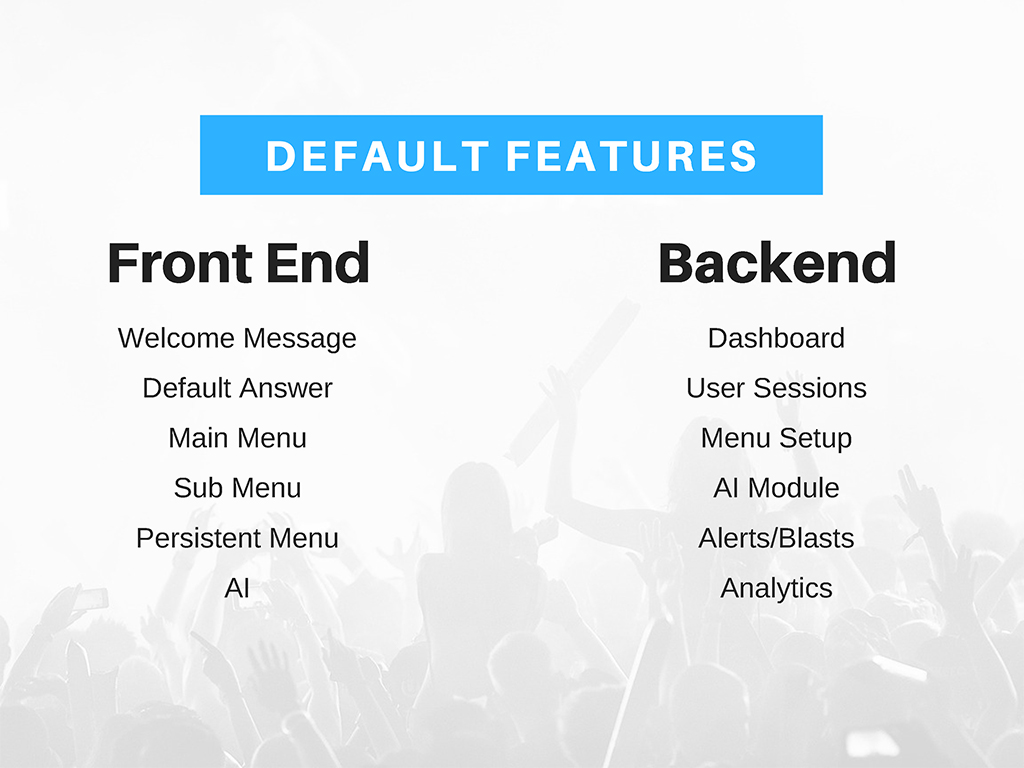 DEFAULT FEATURES. Here are some of the things you get "out of the box."
While it can be trained to simply man your Facebook page's messages, ChatbotPH can do so much more: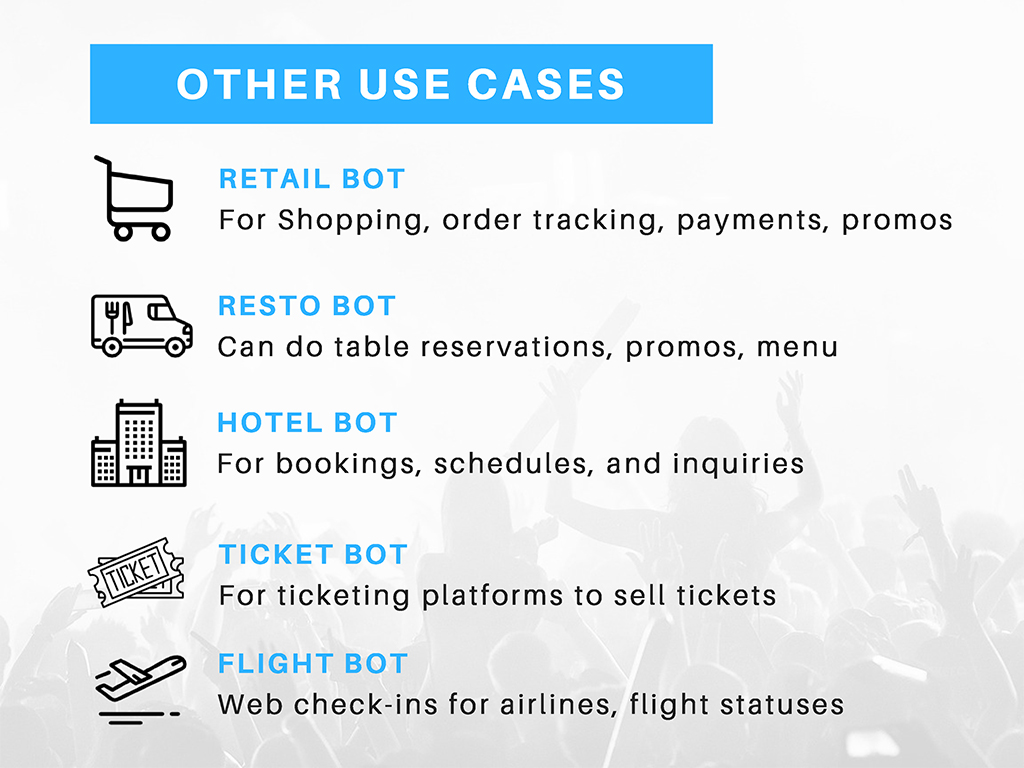 OTHER USES. It's more than just a bot to reply to your customer's inquiries.
They're exclusively working through Facebook's Messenger for now, but we expect them to branch out to other messaging apps in the future.
For more information on ChatbotPH and how they can help, visit their Facebook page (Chatbot Philippines), visit their website, chatbot.ph, or hit them up on Messenger via this link: m.me/chatbotph.
---
Written by: Andronico Del Rosario
Source: ChatbotPH, Rappler, Inquirer.net