Bryan Tiu of iFoods Group, Inc.
Bryan Tiu is the President and CEO of IFoods Group, Inc. He has over 30 years of experience in the food industry. He started his career with a franchise of Domino's Pizza in 1996, and put up Teriyaki Boy in the early 2000s, a restaurant that started the trend of Japanese casual restaurants in the Philippines.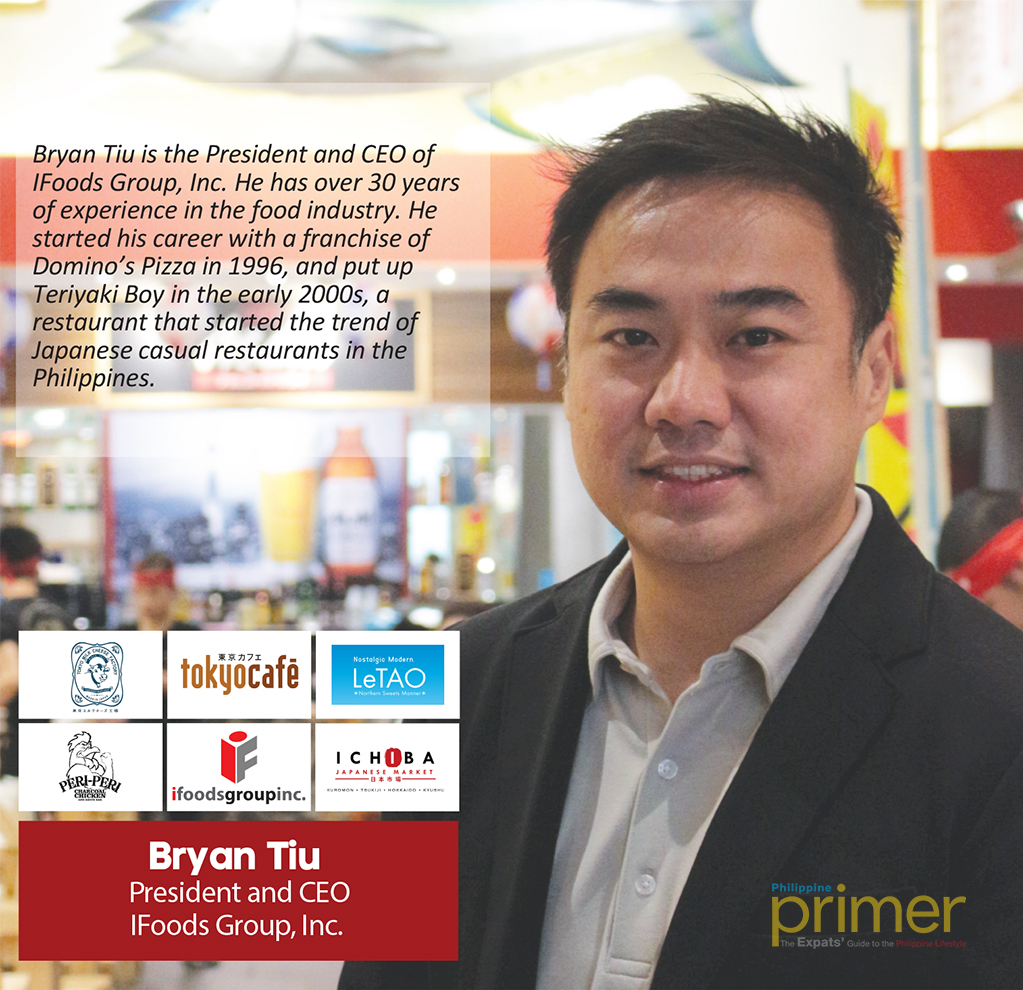 Philippine Primer: Tell us about your background and how you got started in the food business.
Bryan Tiu: I started my career in the food industry when I was 18 years old. I franchised Domino's Pizza in 1996 and was able to open 4 outlets back then. While it was a good venture, deep within me, I was looking for something else. When the Asian financial crisis hit us, it affected business and so I decided to close down. But the entrepreneurial spirit continued to flourish within me.
As a young entrepreneur, I have always been fascinated with anything Japanese. In 2001, I realized that my heart, my passion is with Japanese cuisine. Through the connections of my parents who were both involved in the textile business, I was fortunate enough to meet some Japanese suppliers which gave me the confidence to start something new, particularly Japanese.
At that time, there were not that many Japanese restaurants in the Philippines, specifically in the casual restaurant segment. I saw an opportunity to serve this segment; thus, Teriyaki Boy was born.
I was surprised to see how the Filipinos patronized the brand. It became such a hit that I was able to open 10 outlets in a span of 5 years. For something that was homegrown, it was a huge accomplishment. Another accomplishment I am very blessed to have had was when it was bought by Pancake House, a publicly listed company.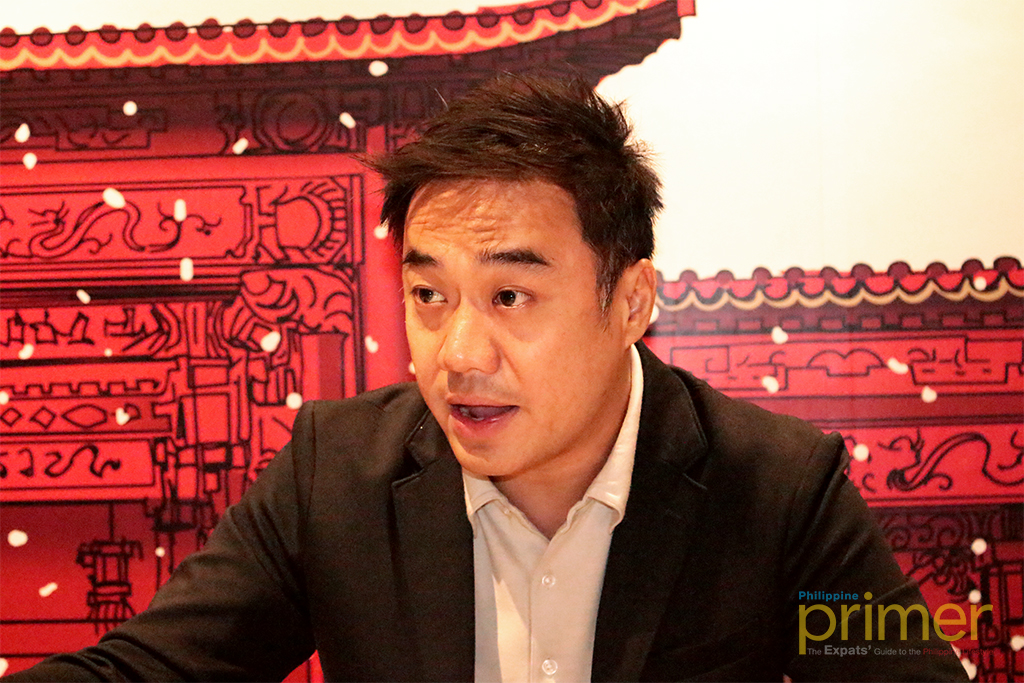 IT ALL STARTED WITH DOMINO'S. Bryan Tiu started his career with a franchise of Domino's Pizza in 1996, but later moved to Japanese food after a trip to Japan.
In 2006, I formed IFoods Group to explore the casual restaurant segment. I wanted to provide more variety to the consumers by developing home-grown brands that are inspired by my travels abroad. At that time, the malls in Metro Manila have started to grow in number and were hungry for new concepts. Thus, I saw another opportunity.
We tried different segments, all of which are home-grown brands: Tokyo Cafe, Stackers Burger Cafe, Parmigiano, and Peri Peri Chicken.
In 2010, I saw that the market has become more sophisticated. The influx of foreign brands somehow dominated the industry. I told myself that if I launch brands, they have to offer something unique; brands that are internationally inspired but are homegrown and would still appeal to the Filipino palate. I focused my energy on two segments among others: a unique Chicken offering and Japanese cuisine.
P: Why did you start this business?
B: During my teenage years, I saw how my parents worked very hard in running our textile business in our shop in Divisoria Market. And so I told myself, when I'm older, all I want is to have an air-conditioned office, work behind a nice desk and wear fancy suits.
Alongside these wishes was my interest on food. As a family, we love eating and trying new places. When I travel abroad, the first thing I look for are restaurants. I was always and still am on the lookout for trends and unique ideas. These made me decide to put up my food business. I knew all along that this was my passion.
P: Why did you go towards Japanese cuisine, especially with Teriyaki Boy?
B: I chose Japanese because I felt there was a lot of mystery to it. I also saw the Filipinos preference for Japanese food at that time. Plus as a person, I have always been fascinated with anything Japanese.
I chose to develop my own brand because I want to offer Filipinos something that's unique, authentic and yet affordable. I wanted to fill up that void where people do not need to go to fancy Japanese restaurants or settle for Japanese fast food when they are craving for good and authentic Japanese food. Teriyaki Boy was created to serve that segment of the market.
P: What is the concept for IFoods Group?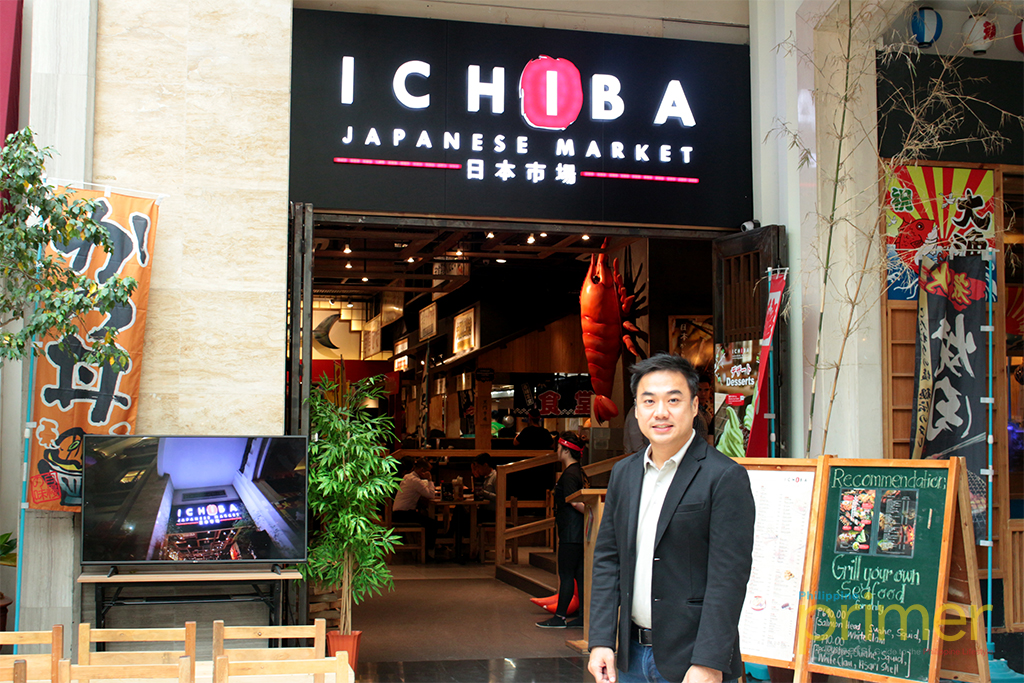 ICHIBA JAPANESE MARKET. One of the brands under iFoods Group is Ichiba Japanese Market, a restaurant that doesn't look or feel like a restaurant; rather, it feels like you're in a Japanese market.
B: Ifoods is a 12-year-old multi-concept organization that creates homegrown food brands designed to be either chain businesses, i.e. meant for the mainstream market, or concept brands that are manned by culinary teams led by chefs. Both segments are geared toward attracting the family restaurant segment aimed at different price points.
Related post: Ichiba Japanese Market in Newport Mall
P: How many restaurants are under IFood Group?
B: Peri Peri Charcoal Chicken and Sauce Bar is our flagship brand. We currently have 13 stores operational, two of which are in Cebu and Bacolod and one in Myanmar. Our expansion program is in full-swing and we are looking at doubling that number soon.
We also have our Japanese brands: Tokyo Milk Cheese Factory, LeTao, Ichiba Japanese Market, Konbini Japanese Grocery, Tokyo Café and Wafu Japanese Restaurant, both of which will be re-launched soon.
P: How has IFoods done in the restaurant industry?
B: For the past 12 years, IFoods has launched several homegrown brands that have carved a niche in the minds of the dining public. Our chicken business is doing very well as can be seen from the number of people who come to our restaurants and the number of chicken plates we serve each day. Our Japanese brands have well-connected themselves to the consumers who are looking for authentic Japanese cuisine at an affordable price.
In launching brands, we at IFoods do not just open stores. We always see it as an opportunity to connect to the consumers by offering them not just good quality menu items but also a welcoming store ambiance and warm guest service. We offer not just food; we offer a unique experience.
P: What are the Japanese concepts that you noticed would work in the Philippines?
B: One thing I noticed is adaptability. Most Japanese companies that want to expand their business here have to check if their products would match the taste of Filipinos. Their products would also have to adapt to the market in the country.
Specialty businesses are really good when they click, but are really bad when they don't. The key is to focus on the product first: see which can be adapted for Filipinos, after which comes your belief in Filipinos liking your product.
You also have to adapt in how to grow the business to Filipino tastes. You're not killing the Japanese taste, but it has to fit the Filipino palate.
Take Tokyo Milk Cheese Company. They use a particular kind of cream called Nama cream, which isn't available in Manila. What we did was we looked at cheese made from carabao's milk to replace what they use in Japan.
To achieve their desired quality, we spoke to the agriculture secretary and brought over a Japanese farmer to improve the way our farmers raised their carabaos.
P: How do IFoods restaurants separate themselves from the rest of the field?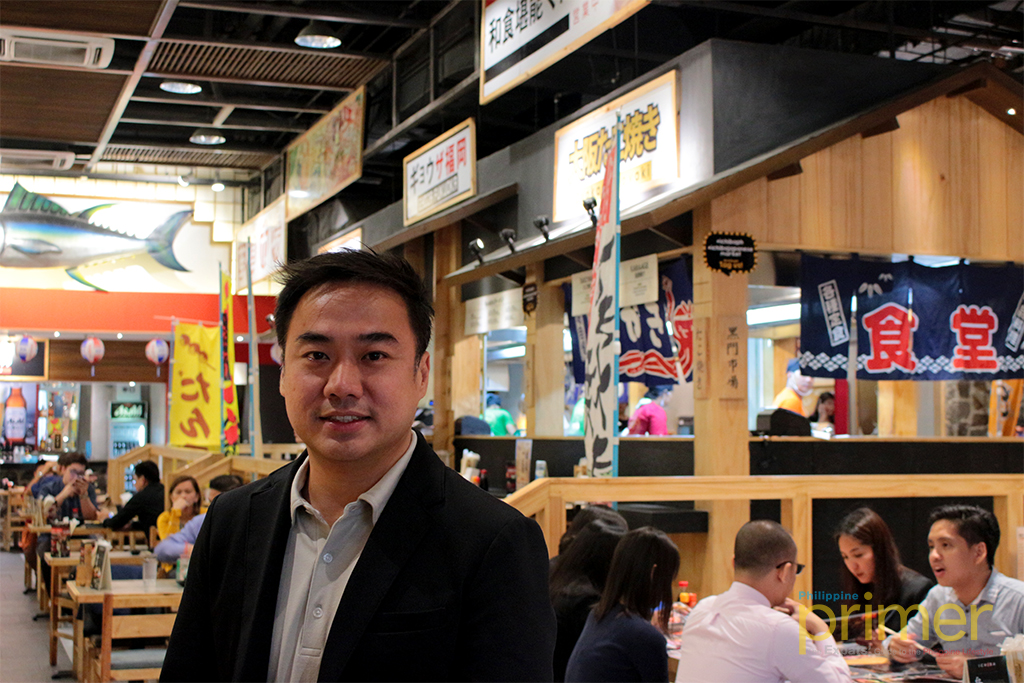 HOME-GROWN BRANDS. Their restaurants may not be Filipino, but any of restaurants under his team are all home-grown, inspired by international brands and cultures.
B: We develop home-grown brands that are inspired by international brands but tweaked to adapt to the Filipino taste and palate. We are not into direct franchising but look at business partnerships that create synergies and long term productive engagements.
For Peri Peri Charcoal Chicken & Sauce Bar, we do not just serve chicken. Our chicken is Peri Peri chicken, a sub category within a category of chicken. We always try to offer something beyond what others are already offering.
In anything we do, we always dig deeper into understanding the market that we aim to serve and the philosophy that fuels the brand we are going to launch.
P: What has been the biggest struggle with IFoods?
B: One of our biggest challenges so far is how to evolve each of our brands and how to keep them relevant to the consumers and the dining community in particular. We always want our guests to look forward to coming to us. The industry is very aggressive and crowded. We always aim to offer something distinct to our brands.
For our Japanese brands, I immerse myself into the Japanese culture and learn what they do best. We work closely with Japanese partners so that they can guide us through especially on the authenticity of our menu items.
P: What are your future plans for IFoods?
B: We want to continue to grow. One of our dreams is to become a gateway for Japanese businesses to get into the Philippines. We feel that there are a lot of opportunities for Japanese businesses here in the Philippines. In fact, I am planning to put up my own JAPAN TOWN here soon.
I am in talks with possible partners for this venture and am very excited about it. Because Japan is close to my heart, I want to be able to showcase a variety of Japanese specialties and practically bring the real Japanese experience closer to Filipinos.
I also want to continue understanding the Japanese culture and develop new concepts in the country by creating partnerships with good companies in Japan. In our desire to give the public a unique offering, we partnered with experts in the field. Case in point is our existing franchise agreement with a Japanese group which led to the launch of the popular confectionary brands in Manila – Tokyo Milk Cheese Factory and LeTao.
Likewise, there is so much growth potential for our chicken brand. Thus, a dedicated team is assigned to focus on the strategic directions and action plans of Peri Peri Charcoal Chicken as a brand, including expansion.
P: How would you describe the way you run IFoods?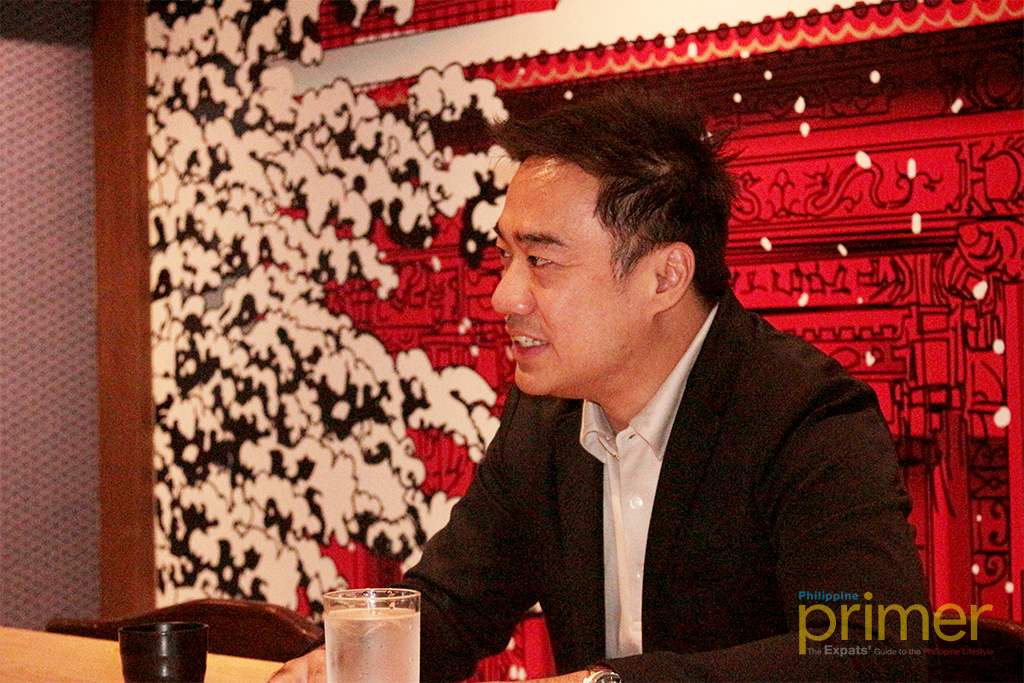 I'M A PEOPLE PERSON. Bryan Tiu isn't the type of person to call all of the shots by himself. He runs iFoods with what he likes to call "management by all."
B: I'm a people person. I try to know everybody in my organization. For me, my best business tools are the people who help me run my business. As a philosophy, I try my best to always do what is right and fair to everybody.
My staff also knows that I don't run the business just to make money. I look into the growth of the company alongside the growth of the people who work with and for me. I want to share my success with everybody. Accountability is important to me, as is commitment to the business and ownership of the brand. I call it "management by all." We want everyone to think like a manager or a business owner.
P: You mentioned that you looked up to Kazuo Inamori of Kyocera. Was it just him that influenced your role or was there something else that has made an even bigger impact on your role?
B: His concept is a part of it, but we are still learning about his management style. One of the things I see is key people in management having a good relationship. We want to have a better relationship with the people (of IFoods). It also helps that our people believe that we are in sync.
P: Can you describe what a typical day of work is like for you?
B: They say that I am a visionary and as such, I am more interested on the creative side of the business. My typical day starts off with updates from my operations team on the sales per store. I am hands-on when it comes to the health of my business. Then I meet with my Marketing and Creative team to discuss the progress of key projects. I practice the "open-door-policy" where my officers can see me anytime and brainstorm with me. My management style is very casual but at the end of the day, I expect results.
I sit on executive committee meetings which I chair once a month. Here, I align with my key officers on strategies and general directions and updates on the business. Having multi brands can be very challenging if you do not have an effective system in doing things. I am fortunate that I have managers who function like clockwork.
P: What quote/word/phrase you live by and help you run IFoods?
B: On a personal note, I have always lived by this philosophy: STAY HUNGRY. WORK HARD & MAKE IT HAPPEN. Failures in life never slowed me down. The more I am challenged to learn to do things better, work hard towards my goals and just go for it.
For the company, we practice the "I FEEL GOOD" mantra. The first letters also represent the initials of my company IFG.
In everything we do, we look after what will make our guests feel good, what will make our employees feel good. Ultimately, the synergy of relationships within the company and with our guests is the very core of our business.