Here's an app that lets you park conveniently: Fetch Valet
We all know how Manila traffic can get worse, and it just gets more annoying when you've reached your destination yet there's no space for your car anymore. You get to lose time and patience just by scouting for a parking space around the town, and that's absolutely the worst. Good thing is, there's now a superhero aka smartphone app ready to save the day—introducing, Fetch.
The Fetch Team
Fetch, according to their website, is an "on-demand valet parking service that exists so you never stress about parking again." In other words, Fetch's goal is to provide you a valet service by just a few taps away from your smartphone. In just five easy steps, you're off to a hassle-free parking.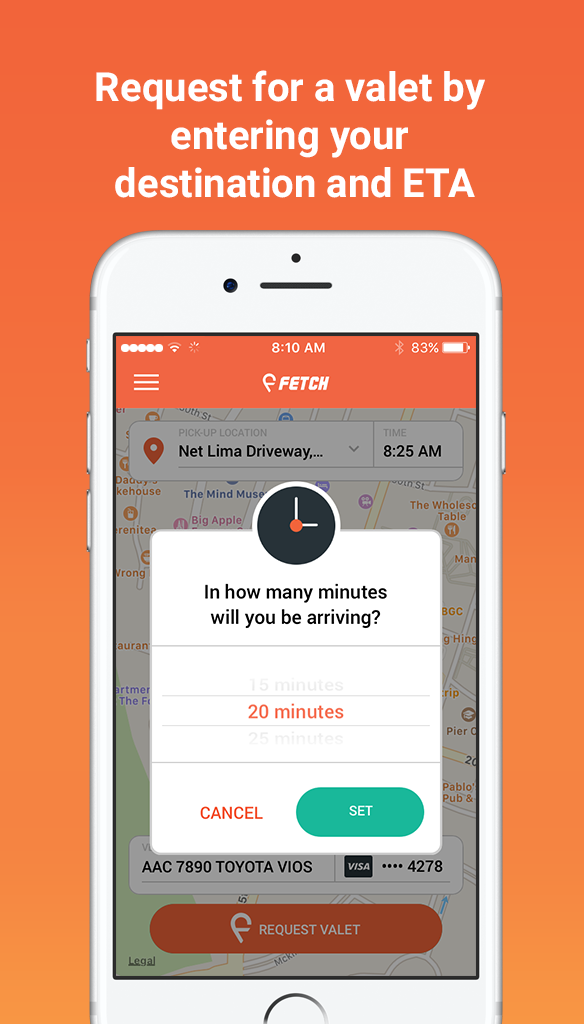 Revolutionary smartphone app that gets you a valet service
Step 1: Select your destination and ETA
Step 2: Meet the valet at the pick-up area
Step 3: Get a notification when your car is parked
Step 4: Request for your car back when you're ready to go
Step 5: Pay without cash
By installing the Fetch app, you can save time and energy as you leave your car with only professionally-trained valets who have passed Fetch's qualifications. With that being said, your car will be in safe hands. Fetch monitors drivers via GPS to make sure that your car arrives at its designated space without delays.
For now, the app is available in Bonifacio Global City but will also be available soon in other central business district areas.
What are you waiting for? Install the Fetch app now and see what it can do to help you in your parking woes!
Source: Fetch Press release
DETAILS
Website: http://www.fetch.com.ph
Operating Hours: 7:00 am to 8:00 pm (Monday to Friday)
Facebook page: https://www.facebook.com/FetchValet (Fetch)