Efficient, user-friendly, and reliable devices at e-Copy
As the exclusive distributor of Multi-Function Portals (MFP) of Japan's Sharp Corporation, e-Copy Corporation has already made a name in providing only high-quality products that make office tasks more efficient. E-Copy carries reliable and durable heavy duty copier engine based MFPs that last for a long time.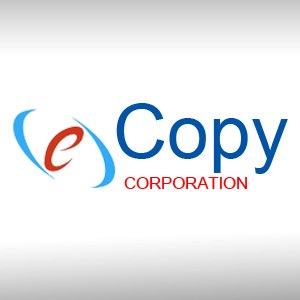 A major factor that puts e-Copy Corporation at an advantage is that they offer a wide range of Black & White and Full Colour MFP lineup. They have Portable units and small units equipped with a space-saving design for SOHO (Small Office/Home Office) and for those who need documents on the go. For Corporate clients and companies with more demanding document requirements, they offer mid to high volume models for added productivity. E-Copy also provides readily available genuine parts and consumables for your office photocopying/printing/scanning needs. These versatile multi-functional devices which can copy, print, scan, and fax, among other features, make every office task easier just by using one machine to handle all office document needs.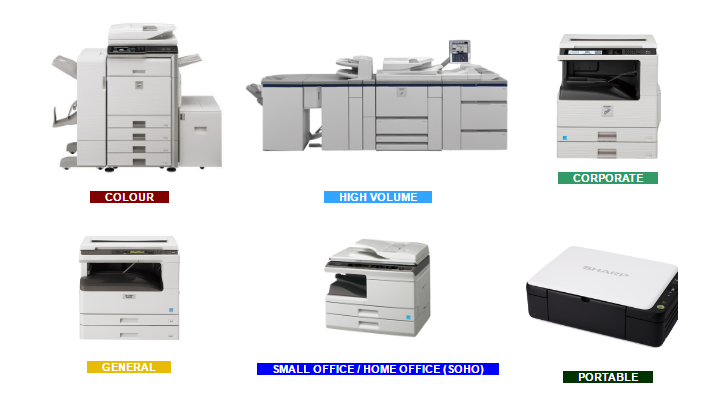 E-COPY COPIERS. Choose among which best suits your needs.
The products offered by e-Copy feature state-of-the-art technologies adding productivity and efficiency to any office. The MFPs feature a user-friendly design allowing users access to advanced functions quickly and intuitively making it easy to learn and use. It ensures clear and stable image quality, provides multi-layered security, and has a high environmental performance making your office space eco-friendly.
Aside from their products, e-Copy takes pride with their fast-response time. Clients can reach them in various ways by calling their hotlines, sending a message via email or through one of their social media accounts. They have recently launched their online Service Request through their website making it faster and easier for customers to reach them by simply posting their queries and concerns online. This saves time and effort as you don't need to call as they will respond immediately. Their service engineers are equipped with smart devices for automated reports who will be there to help you with your concerns as well.
For your office document solution needs, choose e-Copy for efficient, user-friendly, and reliable devices at your service!
Contact: (+63) 02 521-2574 / 521-8942 / 525-9911 loc. 104 and 105
Website: http://e-copy.com.ph
Facebook: https://www.facebook.com/eCopyCorporation (E-Copy Corporation Philippines)
Twitter: https://twitter.com/eCopyCorp (@eCopyCorp)
Email: sales@ecopy.com.ph