Sanriku Japan: The go-to place for your seafood cravings
If you're the kind who's into fresh sushi, but do not really have the chance to visit Japan to get the full experience, then you may opt to try products from Sanriku Japan.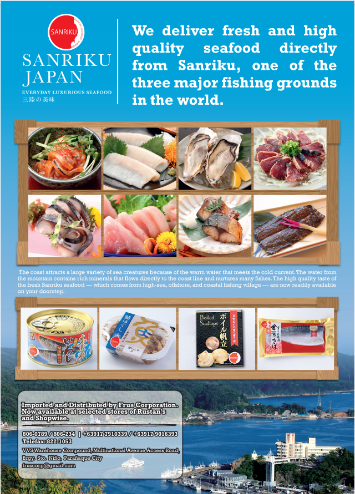 Sanriku Japan delivers some of the freshest and the finest seafood products from the high-see, offshore, and coastal fishing village of Sanriku – one of the major fishing grounds in the world. From oysters, to salmon, tuna, to scallops, Sanriku Japan is sure to deliver to have your cravings for fresh seafood fixed.
Sanriku Japan products are now available at selected Rustan's and Shopwise stores in the country. (Also read: List of Popular Supermarkets in Manila)
For more information, you may call its distributor, Frus Corporation, (02) 806-0789, or email them at fruscorp@gmail.com.