1Q Security and Computers
It's now easier to guarantee your business' safety through security cameras and latest technologies. Through these equipment, a business can reduce chances of theft and can be serve as evidence on thorough investigations.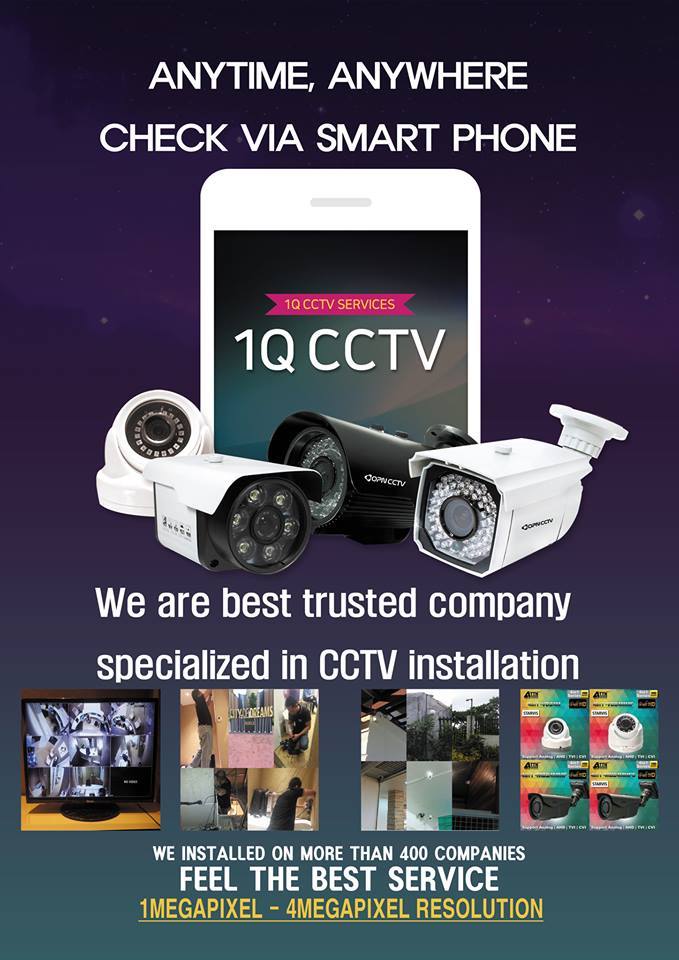 1Q Security and Computers is a high quality Korean brand, wherein you can avail full HD CCTV packages with free installation. Started in 2012, the 1Q  Smart System and Support Inc., continues to be a dynamic company whose expertise is security systems services–from concept to final handover, with after sales service.
Aside from CCTV cameras, 1Q Security and Computers also offers installations from Door Access and Alarm System. For further options, kindly visit their website at www.1qsystem.com.
Through efficient security cameras, peace of mind can be attained by business owners through reliable and standard service only 1Q Security and Computers can provide.
Details:
Address: #67-B Maysilo Circle Plainview, Mandaluyong City
Contact Number: 02-671-70-27
Facebook page: 1Qsystem
Website: www.1qsystem.com