Coming Soon: Kansai Paint, the Philippines' First Ever Anti-Mosquito Paint
Stay away from dengue as you wait for one of the best things to come this 2017: Kansai Paint, Philippines' first-ever Anti-Mosquito Paint.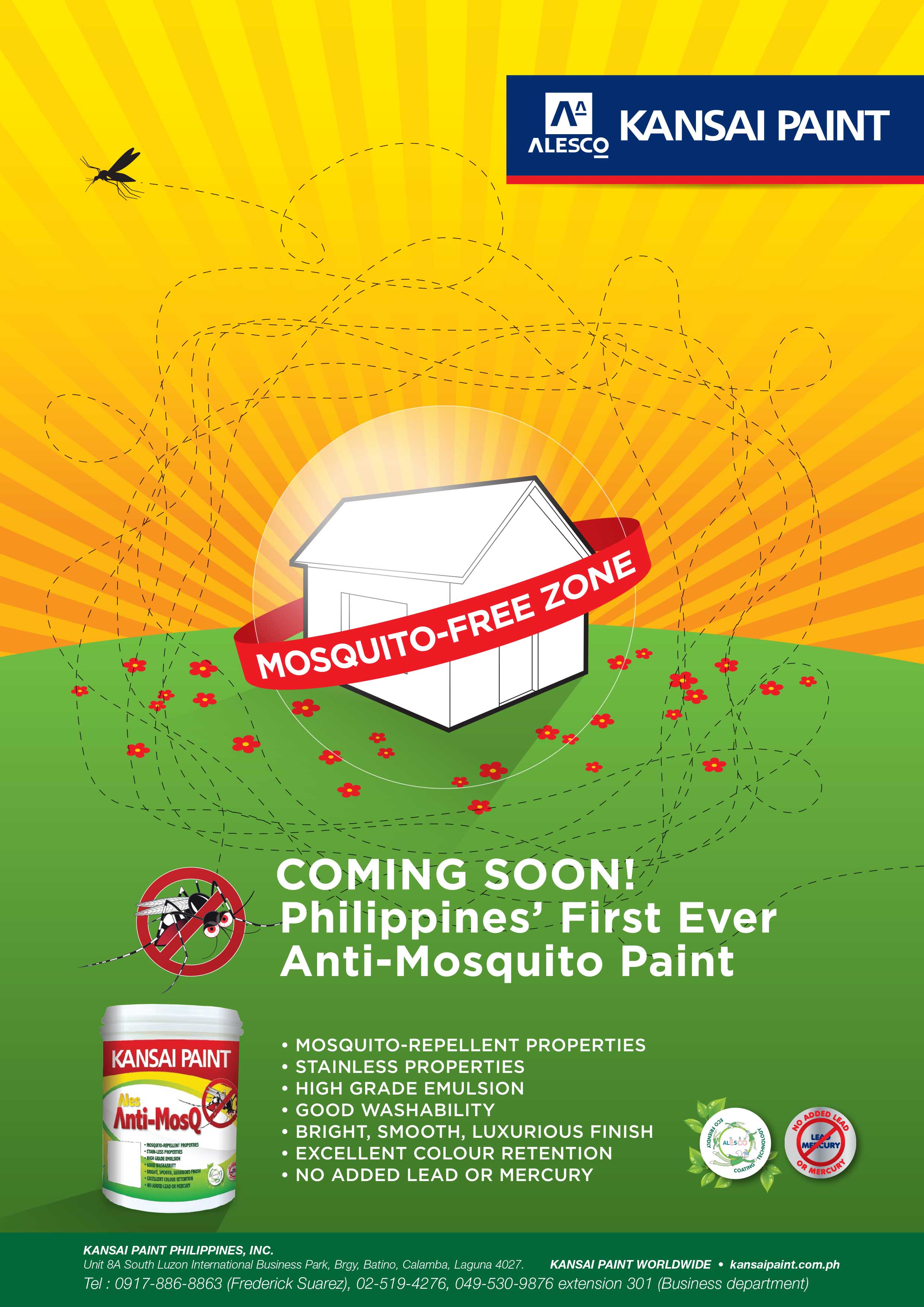 Wouldn't it be a better place if there were no mosquitoes around to bite you? Well this 2017, we can all look forward to an innovation set to make our homes and environment a better place. Introducing Kansai Paint, the Philippines' first ever Anti-Mosquito Paint, will surely be a great way to stop those mosquito bites and eradicate dengue fever in our community.
Kansai Paint has mosquito-repellent and stainless properties with high-grade emulsion and good washability. The paint also has a bright, smooth, and luxurious finish, leaving the walks of your home looking good and at the same time safe from mosquitoes. It also has excellent color retention so expect a lasting bright look in your home too! This has no added lead or mercury, making it safe for kids in your home.
Kansai Paint is set to be out in the market this 2017, so watch out for this great innovation to come to your home.
Read more about Kansai Paint Philippines as we talked to Mr. Takushi Yamamoto, General Manager of Kansai, here.