BDO: We Find Ways
As the largest bank in the Philippines, Banco de Oro (BDO) is one of the country's most trusted when it comes to banking. Also a member of the SM Group of Companies, BDO offers full service banking to all those who need their services.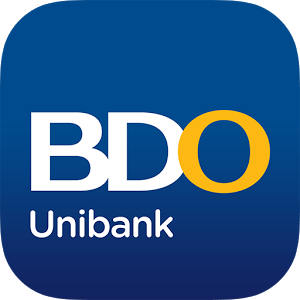 Started in 1968, BDO began as a thrift bank called Acme Savings Bank. It was then acquired by the Sy group in November 1976 which was renamed to Banco de Oro Savings and Mortgage Bank. Then, twenty years later, it became BDO in September 1996 and eventually offered insurance services and expanded until it  was known as the largest bank in the Philippines in terms of assets, loans, and deposits.
BDO UNIBANK. BDO's Main Office branch in Manila. Image grabbed from pointdesigninc.com
At present, BDO Unibank offers services to retail and corporate market namely Lending (Corporate, Middle Market, SME, and Consumer), Deposit-Taking, Foreign Exchange, Brokering, Trust and Investments, Credit Cards, Corporate Cash Management, and Remittances.
It also offers services through its subsidiaries such as Leasing and Financing, Investment Banking, Private Banking, Bancassurance, Insurance Brokerage, and Stock Brokerage.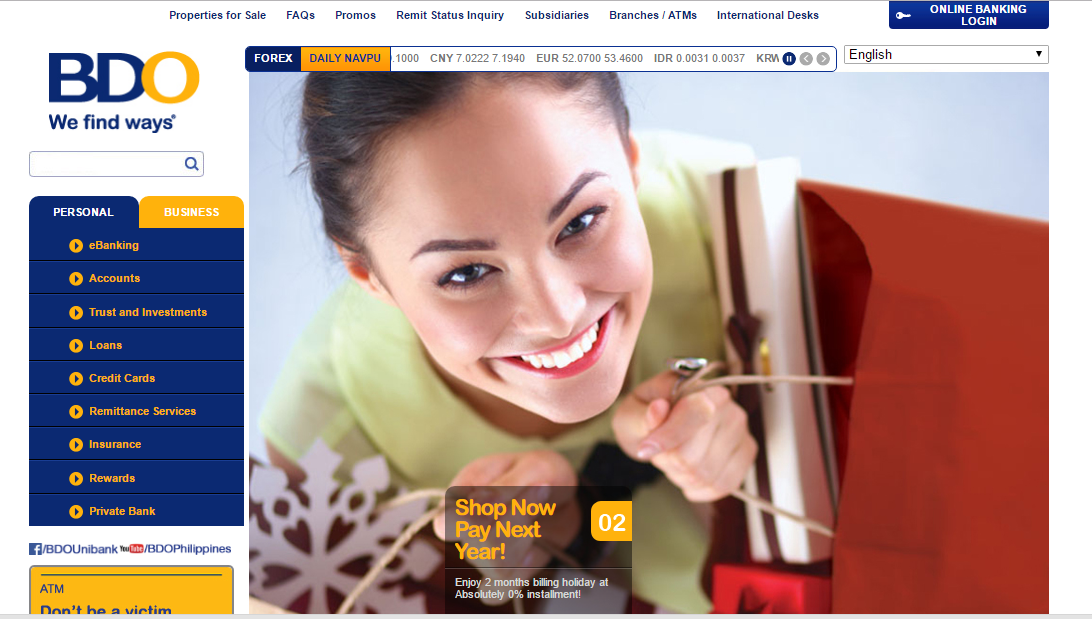 BDO ONLINE. BDO's official website.
With its unparalleled mission when it comes to serving the people, BDO has received multiple awards from both local and international award-giving bodies in their excellence. Some of these include Best Asian Bank, Finance Asia Country Awards for Achievement 2013, Best Bank in the Philippines, Euromoney Awards in Excellence 2013, and Best Bank in the Philippines, Alpha Southeast Asia.
Aside from manual banking, BDO also offers both online and mobile banking for the convenience of their customers. By using phone banking, you can already access BDO accounts, pay bills, transfer money, and reload your phone and BDO cash card. On the other hand, ATM Banking is always available, with over 2,300 ATMs nationwide.
For more information about their services and other announcements, kindly go to their website and official Facebook page provided in the details below. Enjoy banking with BDO for your convenience and trusted quality service!
*Details from BDO website and Facebook page
DETAILS
Website: http://www.bdo.com.ph/
Branch/ATM Locator: https://www.bdo.com.ph/branches-atms-locator
Email: callcenter@bdo.com.ph
Contact: 02- 631-8000
Facebook page: https://www.facebook.com/BDOUnibank (BDO Unibank)