GUIDE: 9 Popular Venues in Manila for Big Events
Updated as of June 17, 2021
Being the capital city of the Philippines, Manila is a gateway to endless fun and possibilities. It is a place where you will never be bored especially with the fact that different events are fast sprouting these days for anyone's interest and enjoyment. There are concerts, gigs, parties, bazaars, workshops, conferences or outdoor activities where you can learn, shop, dine and enjoy! Check out some of the most popular spaces where most big events in Manila are being held.
SMX Convention Center Manila
Ideal for international exhibitions, large-scale trade events, industry conventions, and corporate and social functions, SMX Convention Center Manila consist of  4 exhibition halls, 5 function rooms, and 14 meeting rooms, totaling 21,000 square meters of leasable space that can accommodate anything from an audience of 18,000 to an exclusive conference for 1o.
General Information
Address: Seashell Ln, Pasay, 1300 Metro Manila
Website: smxconventioncenter.com
Facebook: SMX Convention Center Manila
Contact Numbers: 02-556-8888 loc. 2015-2016
Fax Number: 02-556-2970
Email: eventsales@smxcc.com.ph

Smart Araneta Coliseum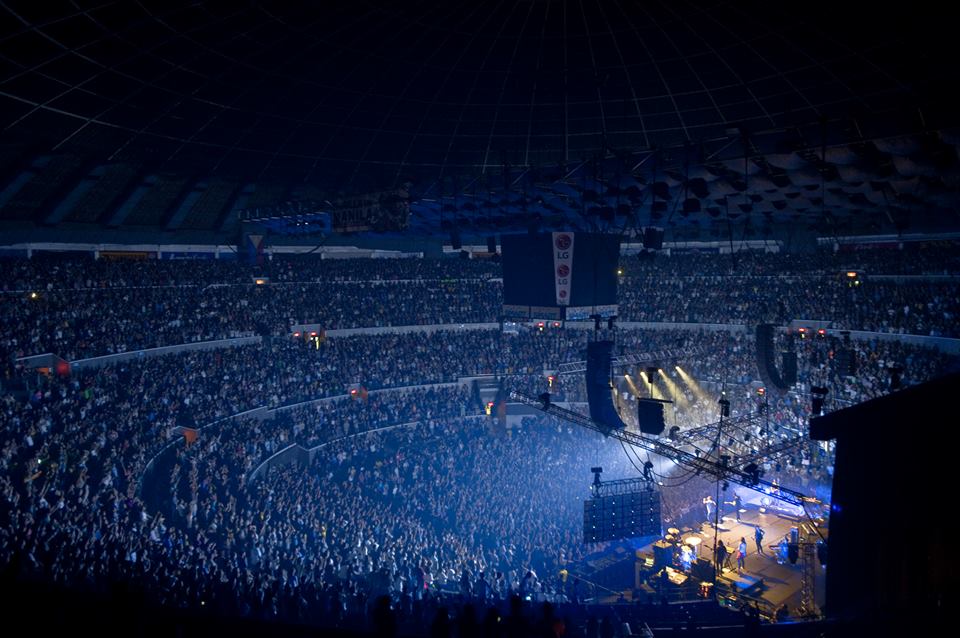 Smart Araneta Coliseum, also known as the "Big Dome" has been the centrepiece of the Philippines' entertainment world for more than 50 years. It houses different events, ranging from entertainment events, business ventures and religious events to sports events. The whole venue can accommodate a total maximum number of 16,035.
General Information
Address: Araneta Center, 0810 Manila, Philippines
Website: smartaranetacoliseum.com
Facebook: TheAranetaColiseum
Contact Number: 02-911-5555
Email: info@smartaranetacoliseum.com
SM Mall Of Asia Arena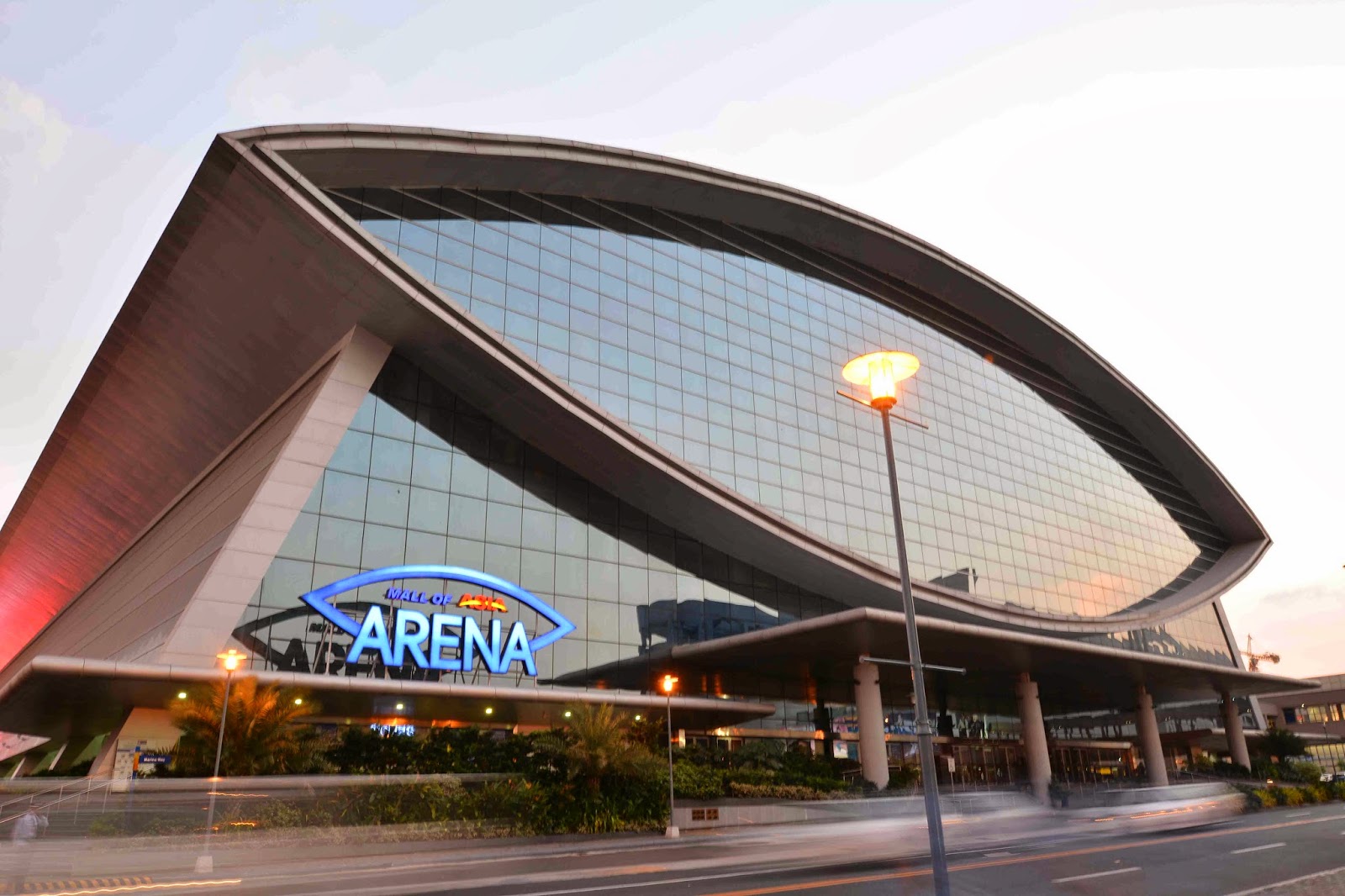 The Mall of Asia "MOA" Arena is the latest and biggest venture to rise at the foremost entertainment and retail destination—the Mall of Asia Complex—is figuratively and quite literally an architectural "eyecon." The whole venue is equipped with state-of-the-art technology and world-class facilities and can accommodate a seating capacity of 15,000, with a full-house capacity of 20,000.
General Information
Address: Mall of Asia Arena J.W. Diokno Boulevard, Mall of Asia Complex, 1300 Pasay City, Philippines
Website: mallofasia-arena.com
Facebook: MoAArena
Contact Number: 8470-2222
Email: info@mallofasia-arena.com
World Trade Center

World Trade Center Metro Manila is the pioneer in world-class exhibition venues in the Philippines. The hall has user-friendly features, ensuring ease in set-up, unobstructed space, and efficiency in costs for staging large exhibitions and events. The area is ideal for conference/exhibition center and seminar/meeting rooms.
General Information
Address: 2/F WTCMM Building, Gil Puyat Ave. Extension cor. Diosdado Macapagal Blvd., Pasay City 1300
Website: wtcmanila.com.ph
Facebook: WorldTradeCenterMMOfficial
Contact Number: (632) 8982-0000
Email: wtcclub@wtcmanila.com.ph

Philippine International Convention Center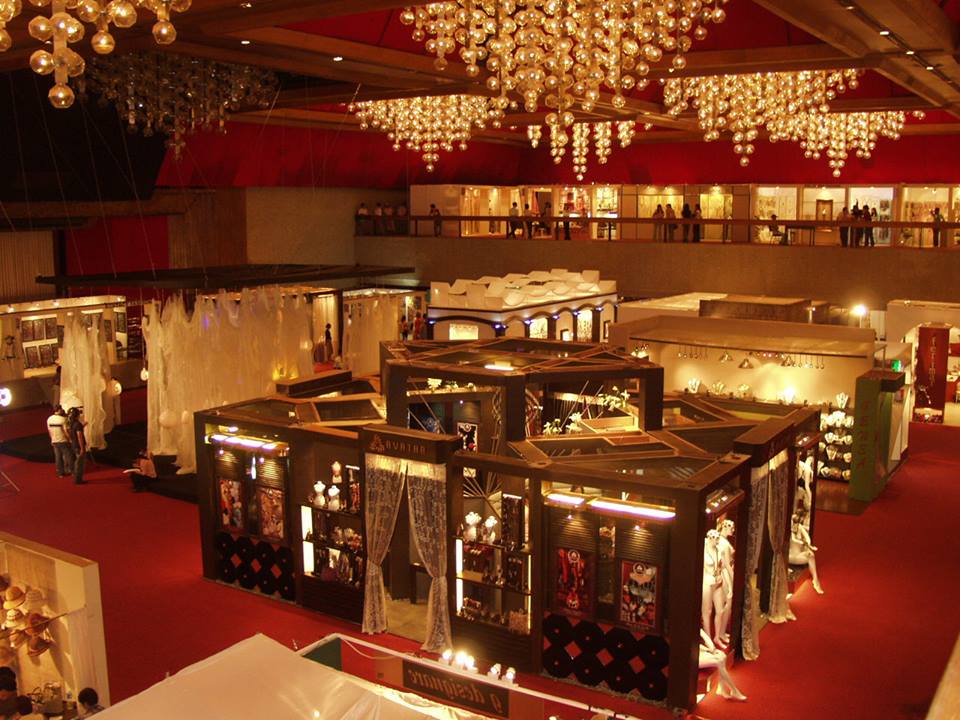 The Philippine International Convention Center (PICC) made history as Asia's first international convention center, setting a trend that led other countries to build their own. The PICC has five (5) building modules, the Delegation Building, Secretariat Building, Plenary Hall, Reception Hall and The Forum. Spaces herein are versatile enough to be transformed into almost any number of settings for any kind of exhibition, convention or special event. It is usually the preferred venue of most Universities and Colleges in Manila. The PICC is the first of its kind in the Philippines, and the first international convention center in Asia.
General Information
Address: PICC Complex, Roxas Boulevard , Manila, Philippines, 1307
Website: picc.gov.ph
Facebook: PICCManila
Contact Number: 8789-4789
Email: info@picc.gov.ph

One Esplanade
1esplanade, 1e for short is a splendid state-of-the-art structure uniquely situated by the Bay especially designed as a venue for special occasions or events. It is surrounded by beautiful, important and distinct and popular landmarks but the area is made even more special by the world-renowned sunset that blesses the Manila bay! 1esplanade offers 2 air-conditioned venue hall, Coral A & B and 1 open Hall, Pearl hall. All halls can service weddings, debuts, parties, exhibits, concerts, graduations, product launches, conventions and many more.
General Information
Address: One Esplanade Bldg. Seaside corner J.W. Diokno Boulevard, Mall Of Asia Complex, Pasay City
Facebook: OneEesplanade
Contact Numbers: 0917-884-4234 / 8366 5165 / 8366 6389
Email: oneesplanade@gmail.com

Whitespace Manila
Whitespace is a versatile venue that can be transformed for any purpose, from weddings to rock concerts, marketing installation events, birthdays, photo shoots, and even Sunday markets. They offer 4 venues in different sizes: PLATINUM – 450 seated (720 sqm), GOLD – 300 Seated (480 sqm), SILVER – 150 Seated (360 sqm), LOBBY – 60 Seated (120 sqm).
General Information
Address: 2314 Don Chino Roces Avenue Extension, Makati City
Website: whitespacemanila.com
Facebook: WhitespaceManila
Contact Numbers: 0917-821-5624 / 0908-882-9750 /
Email: info@whitespacemanila.com
Green Sun Venues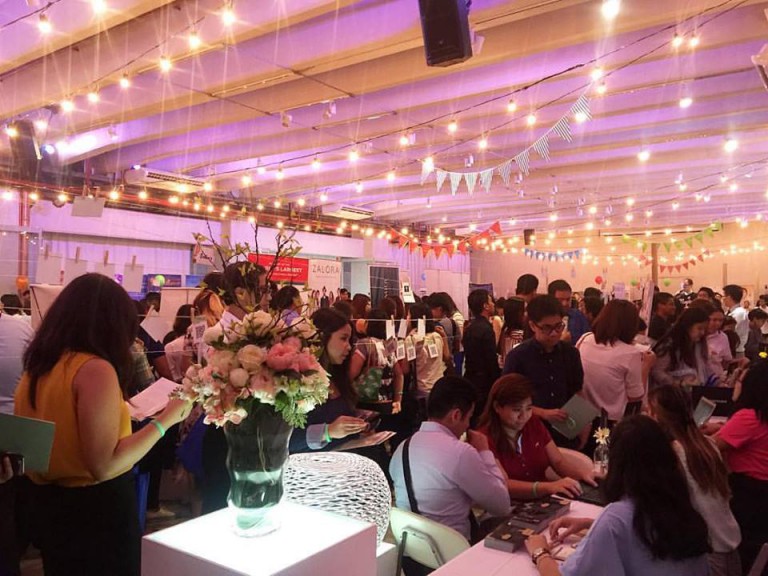 Green Sun offers modern, versatile spaces equipped with the latest technology, a capable events management team, dependable food and beverage team with just the right menu, and a pool of talented young artists who can infuse fresh, artistic perspectives to turn your dream events into a reality. It houses four venues for different occasions: The Eye, Atrium, SOMA and AXON.
General Information
Address: 2285 Don Chino Roces Avenue Extension, 1231 Makati City, Philippines
Website: greensun.com.ph
Facebook: GreenSunOfficial
Contact Number: +63 (02) 8548 4200
Email: reservations@greensun.com.ph
 Circuit Makati Events Ground
Circuit Makati is a 21-hectare mixed-use development on the former Sta. Ana Racetrack property of the Philippine Racing Club Inc. (PRCI). Soon to rise as Makati's entertainment district, Circuit is poised to be the unequivocal destination for all things entertainment – with its world-class indoor theatre, multipurpose entertainment spaces and open grounds integrated with commercial, hotel and residential blocks.  A collaboration among Ayala Land, Inc., PRCI and the City of Makati, Circuit completes the vision for Makati to be a leading city for entertainment, lifestyle and business.
General Information
Address: A. P. Reyes Avenue 1207 Makati
Website: circuitmakati.com
Facebook: CircuitMakatiOfficial
Email: ayalamallscircuit@gmail.com