Where Manila's underground scene is found–The Cubao Expo
When it comes to all things underground, Cubao Expo is the deal. It's the hub for all things hip and cool, from cheap eats to quirky art, from novelty items to indie music. It's where all artists and pop culture enthusiasts gather, as Cubao Expo houses art galleries, hole in the wall restaurants, and gigs you'll want to spend the night with.
CUBAO EXPO. (Photo grabbed from explorazzi.tumblr.com)

Trinkets, collector's items, and comics are found at Cubao Expo!
Formerly the Marikina Shoe Expo, this place was developed in 1972 where the best shoes of Marikina are found. It was closed down in 1997, and made a comeback in the 2000s sporting a new vibe of art and everything hip. This destination is a U-shaped complex with 2-storey shops. The shops usually sell quirky finds such as vinyl records, retro and antique items, paintings, art books, clothes, accessories, comics, and anything related to art. The things you will find here will make you appreciate art even more, thus very popular among artists and vintage item collectors.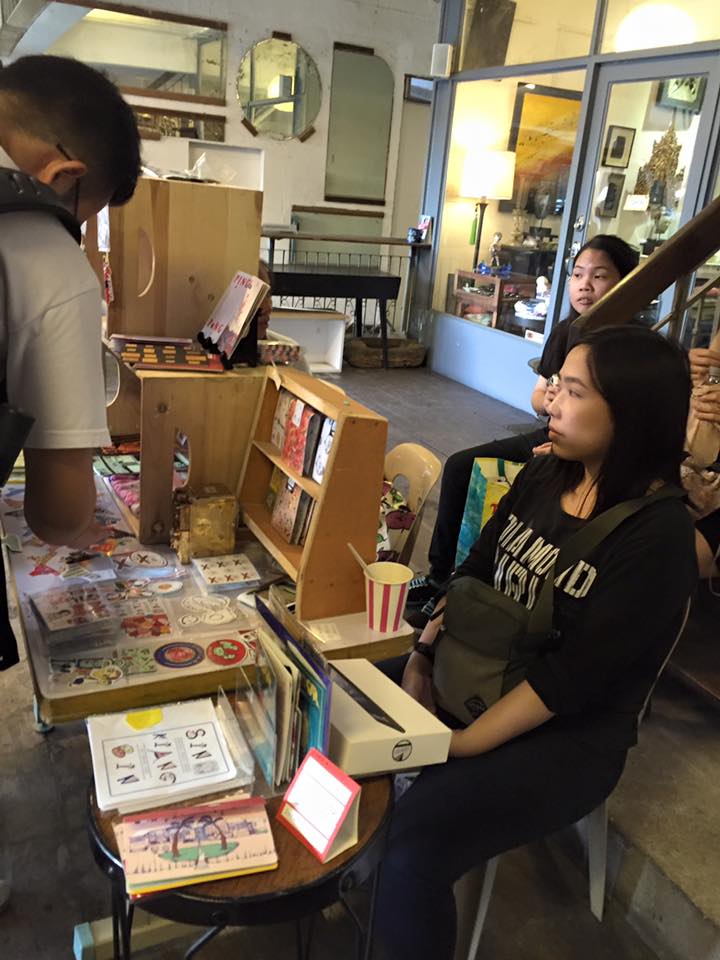 Here, you'll find a lot of quirky stuff you'd surely want to buy
Aside from art, Cubao Expo is also a food hub. Here, you'll find the best restos to spend dinner with whether you're all for all-things organic, yummy pastries, or even Italian dining. If you like attending events, Cubao Expo also hosts happenings such as poetry reading, plays, skate street parties, book sales, musical gigs, geek conventions, and whatnots.

Some of the restaurants you'll see in Cubao Expo (Photos grabbed from frenzfries.blogspot.com and from b-kyu.com)
At Cubao Expo, you'll get to discover what Manila's underground scene is all about. If you're tired of going to the same malls and restaurants, then check out this great place of art, music, and anything indie. Explore the legendary Manila art through Cubao Expo!
Source: choosephilippines.com
Other photos from Cubao Expo's Facebook page