From Riches to Rags to Riches Again: The John Gokongwei Jr. Story
Not all greats start from small beginnings. Sometimes, they are born privileged, later to be taken away from them, but succeeding once again in the future. This is John Gokongwei Jr.'s story.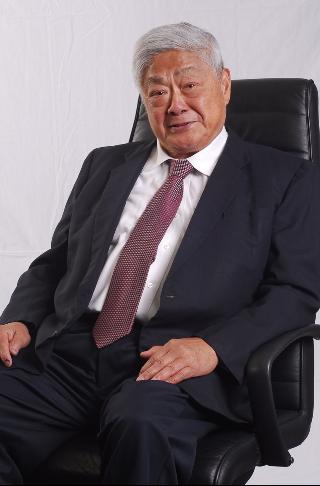 (Photo grabbed form forbes.com)
You may have heard of Universal Robina Corporation, JG Summit Holdings, Cebu Pacific, and the Robinsons Corporation. These are all John Gokongwei Jr. 's fruits of labor which he got from pure determination to survive.
Gokongwei Jr. was once a scion of a wealthy Filipino-Chinese clan. He was born with a silver spoon—he was studying in one of Cebu's premiere schools (San Carlos University), and their family was known to be one of the richest in Cebu. Unfortunately, one day, all these things he enjoyed were taken away from him when his father died. The creditor seized their home and cars, their business were gone and suddenly everything he had had disappeared.
They became flat broke. At 15, Gokongwei Jr. had to work to provide for his family. His mother had to sell her jewelries. His siblings were sent to China where the cost of living was cheaper. He sold roasted peanuts and opened up a small stall in the market, where he had to compete with other vendors to sell his goods. He sold soap, candles, and threads to earn money.   Determined as he was, Gokongwei Jr. knew he had an advantage as he was younger, therefore he used this as a strength in his job.

Companies comprised of JG Summit Holdings
It was in 1943 when Gokongwei Jr.  began trading goods from Cebu to Manila. When the World War II ended, he saw this as an opportunity to trade goods in the Philippines. He put up Amasia Trading with his brother which helped bring back his siblings home to help out with the business. He then went on to pursue other business ventures: from cornstarch manufacturing, to food production, to purchasing shares in San Miguel Corporation, the then leading business in the 70s. He had a vision to make every Filipino fly thus the creation of the low-cost carrier Cebu Pacific, in 2003 he established a mobile company, in 2004 he introduced C2 beverage, and all that comprise Gokongwei Jr.'s empire, the JG Summit holdings.
It didn't always go smoothly—in between these success come failure. He had a hard time to get a loan, but fortunately one bank trusted him. He started getting recognized at the business scene but before that he had to fight for a position. His loss and failures were broadcasted. But still he succeeded—and is now considered as a key player when it comes to the powerful business sector.
Now, John Gokongwei  Jr. is the second richest Filipino in 2016, according to Forbes Magazine. Aside from being a business magnate, he is also a philanthropist. And with all the businesses he owns in the country, he provides thousands of jobs to people. With his story, he hopes to inspire people to have the determination to bounce back in life without ever quitting.
Source: Millionaire Acts; michaelyana.blogspot.com