Best shopping centers in the Philippines for bulk buying
Be familiar with these one-stop shops that can offer almost anything you are looking for! These places don't have the best venues for a convenient and hassle-free shopping, but one thing is for sure: you'll save lots of time and money if you're on a hoard mission or bulk shopping! 
Know the best places for wholesale shopping in the Philippines.
1. Divisoria, Manila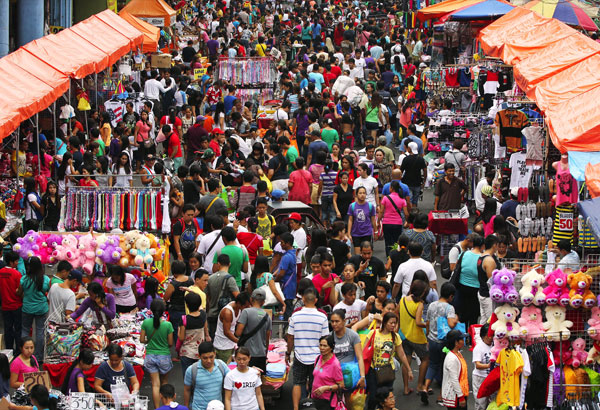 (Photo credit: Business News)
Divisoria is a market district in the heart of the City of Manila known for its wide variety of goods, wholesale and bargain shopping for very low prices. Here you can find long lines of stalls selling different commodities–from clothes, accessories, toys and home decorations to fresh fruits, dry goods, school, office and household supplies. Basically, this place offers everything under the sun. Divisoria was known as "the mecca of value shopping" and "the mother of all markets in Manila." It is considered one of the National Capital Region's premiere economic centers, as street shops, tiangge-style (flea market) bazaars and shopping malls like 999, 168, and Chinatown Mall are all found here. What you'll find inside these malls are almost the same as those that are being sold in street shops; clothes, home decors, accessories, office supplies– the only difference is the fact that it is actually more convenient to shop in these malls mainly because they are air-conditioned, secured and less crowded. However, prices of the products can be a little higher when you shop in 999, 168 and Chinatown Mall due to the facilities and electricity consumption. There are also banks and several fast food chains inside these malls like Chow King, Jollibee and McDonald's. 

Address: Recto Ave, Manila, Metro Manila
2. Baclaran, Paranaque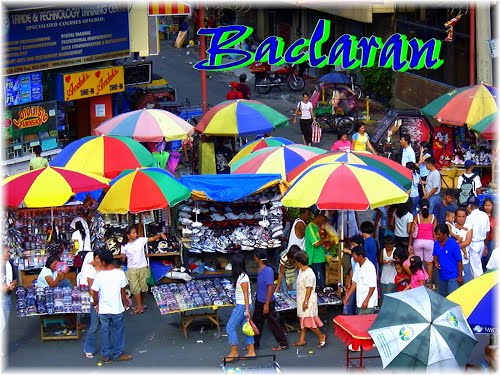 (Photo credit: panoramio.com)
Baclaran is a barangay (neighborhood district) located in northern area of the City of Parañaque, Metro Manila, Philippines.
Also read: Expat Guide: Barangays, its officials, and the upcoming election
The area is well-known for the National Shrine of Our Mother of Perpetual Help, also known as the Redemptorist Church or Baclaran Church dedicated to Our Mother of Perpetual Help. Shopping stalls selling low-priced shoes and clothes and different novelties filled the streets of Baclaran. This place is good for buying fresh fruits, home-grown and potted plants and cheap everyday garments. Wednesdays are popularly called "Baclaran Day" because a great number of Catholic devotees go to Baclaran Church to pray and show their devotion to our Mother Of Perpetual Help thus the increase of sales of the street vendors in Baclaran Street Market. Other than this, there is actually no conclusive reason why Wednesday has been identified as Baclaran Day.

Address: Baclaran, Parañaque, 1702 Metro Manila
3. Navotas Fish Port, Navotas

(Photo Credit: Lakad Pilipinas)
The Navotas Fish Port Complex (NFPC), the premier fish center of the Philippines and one of the largest in Asia, is the first major fishing port and fish market complex placed under the exclusive jurisdiction, control and supervision of the Philippine Fisheries Development Authority (PFDA). It is the traditional landing place of commercial fishing boats operating in various fishing grounds in the Philippines. It is situated on a 47.5 hectares reclaimed land at the North eastern section of Manila Bay.
Within the complex is a thriving fishing industry which supplies fish in major markets in Metro Manila. Thousands of buyers visit the port daily where an estimated 20 commercial fishing vessels call port and unload a total volume of about 800 tons. Overland vehicles from different provinces also bring in additional volume of 50 tons. Outside the complex is a business center in itself with banks, markets, restaurants and other recreational facilities present in the vicinity.
Address: North Bay Blvd., Navotas, Metro Manila
Tel. Nos.: 281-21-37; 281-93-35
4. Quiapo Market Area, Manila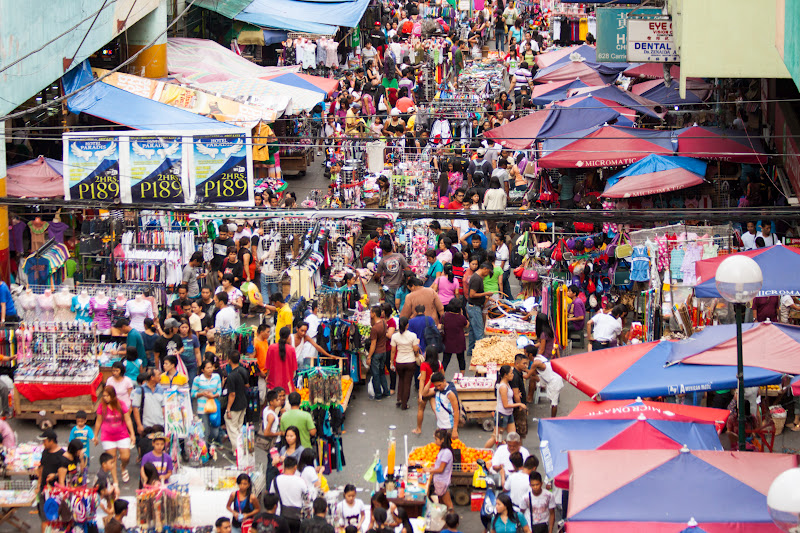 (Photo credit: lumanog-photos.blogspot.com)
Derived from the floating plant called "Kiapo," Quiapo is one of the busiest districts in Manila. The place is known as the venue of the Feast of the Black Nazarene, an annual Catholic public procession flocked by thousands of barefoot men and devotees of the "miraculous" life-sized iconic statue of Jesus Christ. The Quiapo Church is also one of the most famous landmark and public basilicas in the Philippines. Outside this church, you can find a lot of locally made herbal medicines for most affordable prices.
Quiapo Market also offers lots of goods and commodities, fruits and vegetables and cheap clothes and accessories. There also a lot of stalls that sells authentic Filipino and Chinese foods. On Hidalgo Street, you can find brand new and second hand cameras at very low prices.
Also read: The Five Go-to Camera Shops of Photographers
Address: F-R. Hidalgo St, Quiapo, Manila, Metro Manila
5. Dangwa Flower Market, Sampaloc, Manila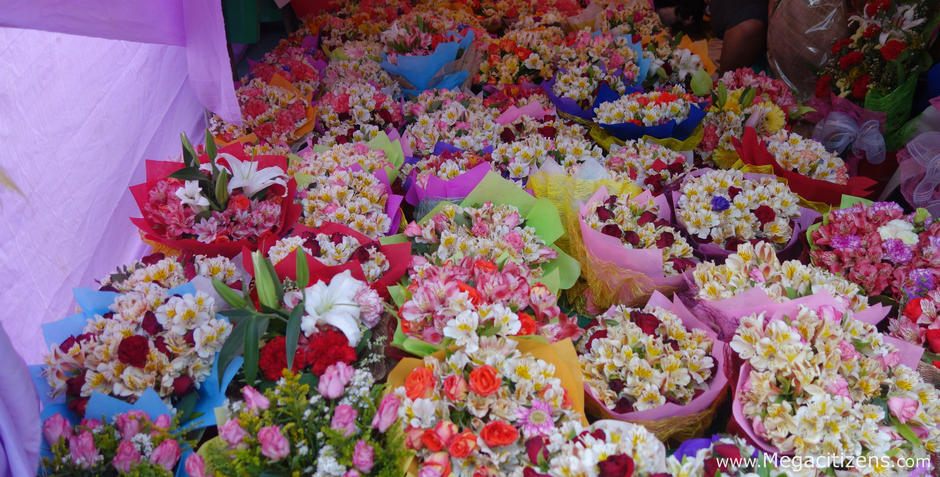 (Photo Credit: Megacitizens.com)
If there will be a place that is most famous in Manila for the freshest plants and flowers, it should be the Dangwa Flower Market in Sampaloc, Manila.
The flower market was said to have started around 1976. It then grew in popularity as a flower market due to the presence of Dangwa Tranco Company, a bus company that have trips to Benguet Province north of Luzon, where most of the cut flowers are produced. Dangwa Tranco delivered fresh blooms and unloaded it in the nearby area, which we now call Dangwa Market. Dangwa Market offers a lot of types of fresh, beautiful plants and flowers in pots or bouquets for more affordable prices. Some stalls even offer bouquet customization and other flower arrangement services. This market is the most go-to place of the people in the Philippines during the month of February as they celebrate Valentine's Day, and November, when All Souls and All Saints days are approaching.
6. Greenhills Shopping Center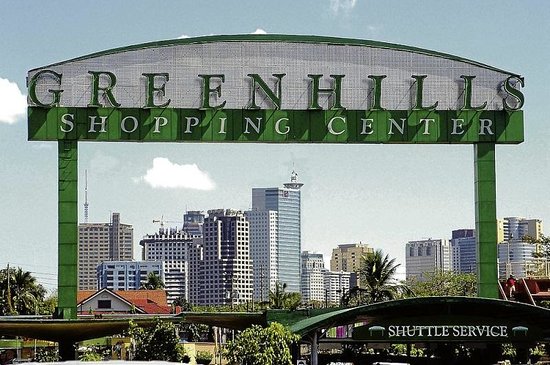 (Photo credit: TripAdvisor)
With over 2,000 stores in a unique indoor/outdoor environment, Greenhills Shopping Center claimed the Philippines' premier shopping, entertainment, and dining destination title. Located just 20 minutes from Ninoy Aquino International airport, and approximately 20 minutes away from most hotels, Greenhills Shopping Center is a worthwhile destination in itself for visitors and residents alike.

Just a little reminder: if you're planning to shop to one of these places, make sure you wear the most comfortable clothes you have. You might also want to keep an eye on your belongings and be extra weary of your surroundings. Also, give your pricey shoes and bags and flashy accessories a break, just keep them safe in your closet at home for good. You know sometimes, unfortunate events might happen.
Address: Ortigas Avenue, San Juan, Metro Manila, Philippines
Phone: +63-2-7210572 · Fax: +63-2-7226795
Facebook: /greenhillsofficial

Website: www.greenhills.com.ph

Source: pfda.da.gov.ph; 168shoppingmall.com; manilaboard.com; www.greenhills.com.ph; traveleronfoot.wordpress.com