Business Talk with Zalora Philippines' Co-Founder and CEO Paulo Campos III
Four years ago, a revolutionary site sparked interest among Filipinos who love to shop for fashion. As one of the pioneers of online retailing in the Philippines, Philippine Primer had a chance to talk to Paulo Campos III, Co-Founder and Chief Executive Officer (CEO) of Zalora Philippines, to share with us his learnings from bringing Zalora in the country and his vision towards making Zalora the Philippines' largest fashion retail.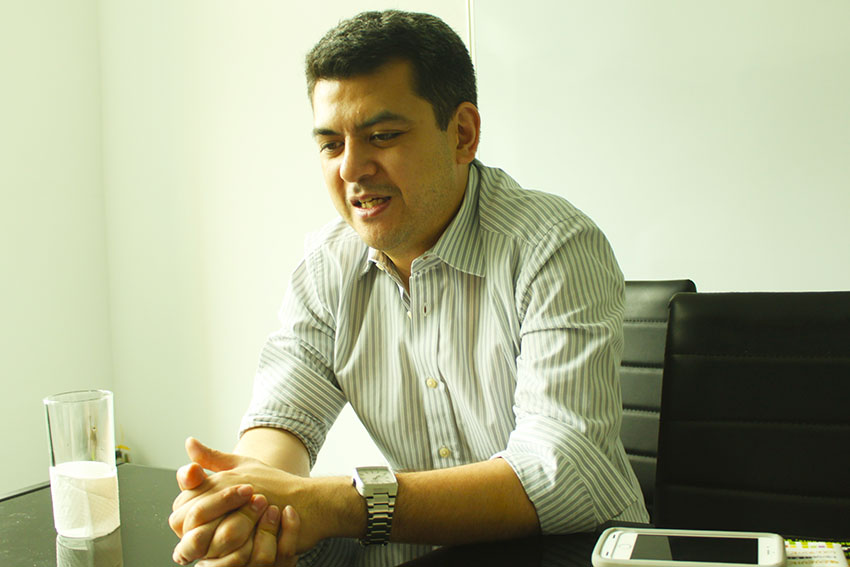 How has Zalora changed since landing on Philippine shores?
The big change I would say is the emergence of mobile. When we first launched the website, we weren't really thinking about the mobile app as we were just looking at the desktop site. But within 6 months, we realized that the big emergent trend for an e-commerce company is really mobile internet adaption. So very quickly, we released and worked on our Android and iOS app and at present, mobile accounts for about 40% of our traffic. For our site traffic, we have 200,000 visits a day. In 2015, we had over 50 million visits from the Philippines only. All in all we have 1,500 brands. We have 500 international brands and 1,000 local brands. We have two types of brands: one you can find in the mall – which we call the mall brands, and the other one is the up and coming or independent brands. These are the largest online sellers in Facebook and Instagram that you don't find in the mall but have become very popular online. We also have our in-house brand which is really our way to respond to the taste and trend of Southeast Asia.
Our orders are very distributed nationwide, with 60% of our orders are coming outside Metro Manila such as Visayas and Mindanao, and the rest come from Manila. Our distributions are really long-tailed.
What are the biggest issues you have faced in running Zalora Philippines?
I guess the biggest would be mobile internet speed and mobile data access, as these are something Filipinos are still familiarizing yet. Also one of the biggest challenges would be educating the market in online shopping. Second is the logistics infrastructure, which is why we built our own Zalora Express, our in-house delivery freight operating nationwide.
What do you think is Zalora Philippines' edge to being the country's and Asia's go-to online shopping destination? Also, what are the advantages of having Zalora in the Philippines compared to other countries?
I think one would be the assortment, as we want to sell the products you find in the mall, but also those products you can find in the internet, bazaars, and traditional retail setting. Second would be the level of customer insights we have. Customer information behavior is really revolutionary, because we can know what the customers click on and what post they click to direct them to Zalora, and that's something you can't do in physical stores. In a sense, we are very similar to our ASEAN (Association of Southeast Asian Nations) counterparts and sister companies. However, Indonesia and the Philippines have the fastest-growing and most exciting markets as people are going digital nowadays. One advantage would be the cash on delivery as payment option in addition to other payment methods like credit cards.
How would you describe Philippine fashion trends?
Filipinos are very trendy. We use fashion as a form of self-expression and as a form of art. In terms of fashion trend, I think it's a mix of Western and Asian when it comes to brands, style, and looks. I would say we have a very cosmopolitan taste compared to countries like Indonesia or Malaysia, which are a bit more conservative. The Philippines is quite trendy as we adapt the latest fashion we see either in Europe, US, or Asia because our modern infuences are very mixed.
What do you think are the management trends that made an impact on your role as a manager, and how would you describe your management style?
Zalora is a very young company and the average age of our workers is 25, so our way to manage millennials is very different from before.
In our office, we make it a point to make a very exceptional office culture that is focused on people; that's how we motivate young people these days to give them a meaningful purpose. Managing millennials is something we've been able to do effectively which is why we've been able to grow very quickly and successfully. As for my management style, I would say I am very consultative as I ensure that we involve senior managers in the company. I am also performance-driven as we're very demanding in terms of performance. I'm meritocratic as well because we reward strong performers through promotions.
Can you describe a typical day or week as the Managing Director at Zalora Philippines?
I do a lot of things. I represent the company with key stakeholders and brand partners to discuss how the business is going. I also work with the Department of Trade and Industry (DTI) on implementing rules for e-commerce as I have a role to play in shaping the industry. I also do internal meetings to ensure we're performing well against our target and also for decision-making. My day starts at 8:30 am and ends at 8:30 pm. My home's proximity to the office makes me more productive than getting stuck in traffic.
We heard you had a pop-up store before. Will you consider having another pop-up store again or do you have new projects this 2016?
Yes, we're still finalizing it, so expect to see it on the second half of the year. The pop-up store was really a way for us to connect the offline to online world, and to show mall-goers what online shopping was all about. Watch out for our regular promos on 11/11 and 12/12 for great deals and discounts, and some exciting projects.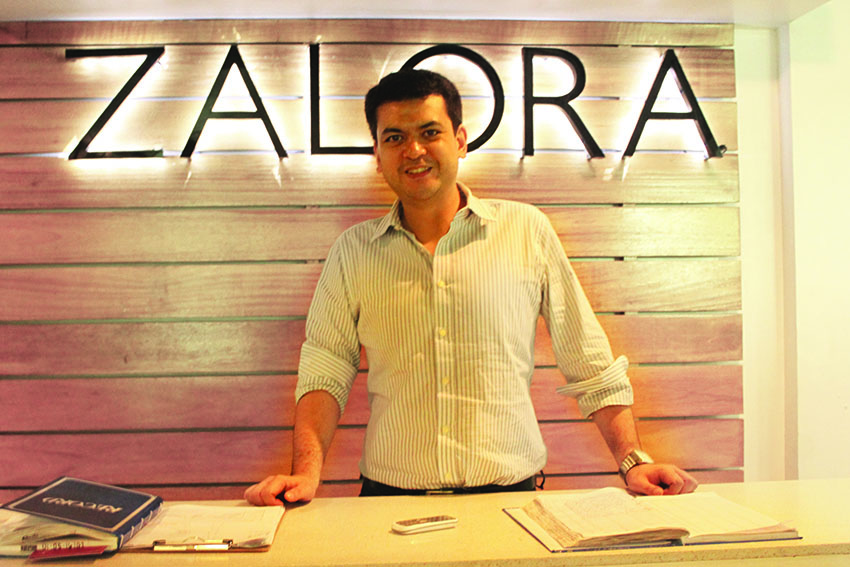 ZALORA
Paulo Campos III
Co-Founder and CEO of Zalora Philippines
Paulo Campos III is the Co-Founder and CEO of Zalora Philippines. In this role, Campos is responsible for overseeing the overall operations of the company in the country. He and his partners created Zalora Philippines in 2011 as their goal then was to become the country's largest online shopping website.
Prior to this, he was a management consultant in The Boston Consulting Group in Singapore where he worked with companies across the region on issues related to business development, organizational development, investor communications and strategy. He also became a Special Assistant to the President of Ayala Land after graduating from college. He holds an MBA from Harvard Business School and graduated magna cum laude from Princeton University with a degree from its Woodrow Wilson School of Public and International Affairs.
Campos believes in the Japanese philosophy called "Kaizen," which means continuous improvement. He believes that this practice helps in the business as a way to fix the process and in order to constantly improve.