Uptown Mall
Now, shopping and dining is made even more exciting with this newly-built mall to suit your upscale needs.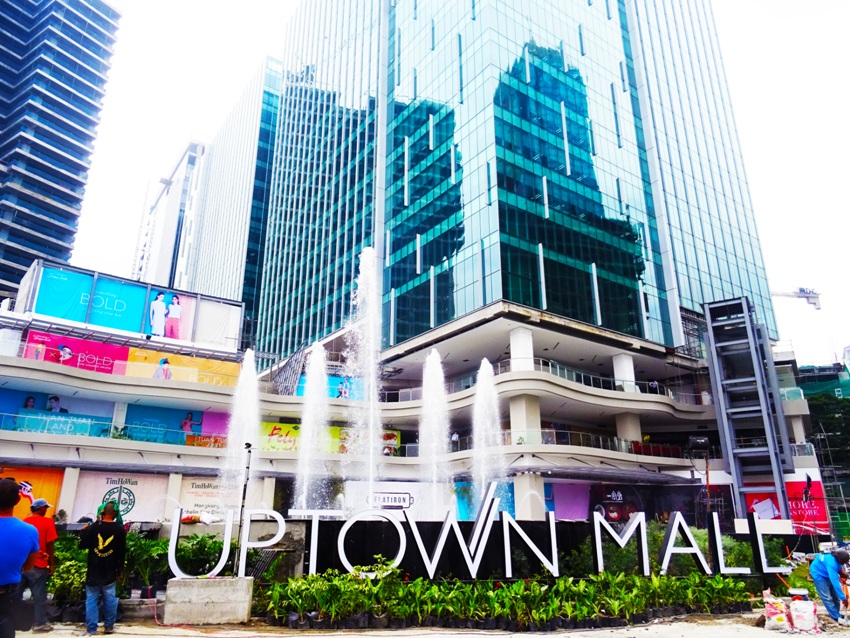 This mall is said to be the home of luxurious needs, which will "redefine the lifestyle, retail, leisure, and entertainment complex of Fort Bonifacio." With its strategic location, this five-level mall will be the place where sophisticated stores of luxury brands and foreign labels which will have its first branches in the Philippines.
Aside from shopping outlets, Uptown Mall will also have its own food hall with 11 new food concepts that offers international cuisine great for those both locals and expats who would like to try new dishes aside from the usual offerings of restaurants.

Other things to watch out for in the Uptown Mall would be a rooftop skyline with an overlooking skyline view, lifestyle tower, chapel, Las Vegas-style Water feature, chapel, and various restaurants people would love to try.
Not to mention, their state-of-the-art cinema is something to look forward too!
This next big thing in the urban upscale area will soon give way to other soon-to-rise establishments such as the "Uptown Parade" which will be the alfresco dining mall  that will have specialty restaurants serving various cuisines much to the customer's delight.
See this one of a kind mall that you will surely spend a great time with! For updates and openings, please go to their Facebook page.

All photos are grabbed from thefortcity.com