ENTER THE THEATRICAL HORROR ATTRACTION 'BAHAY TRESE'
Knock. Enter. Survive. – Experience the closest encounter with the spirits that linger inside Bahay Trese (13th House), a haunted house with address number 13, believed to be the playground of unappeased spirits from the Japanese occupation era. As they say, always check your new home; it might have a dark history living with it.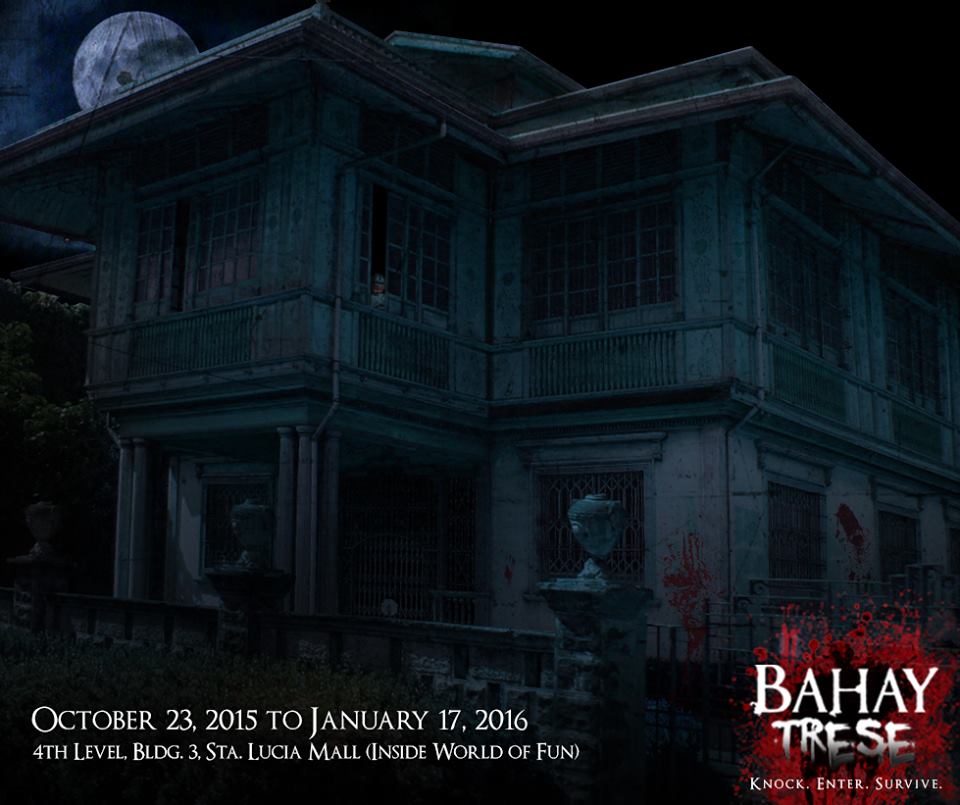 Eerie History
Bahay Trese had a rather eerie historical inspiration says PETA Artistic Director Ms. Maribel Legarda, who spearheads the conceptualization and direction of the attraction, the undocumented Friday the 13th, in a period of daily massacres that happened during the Japanese occupation in February 1945.
"We googled the Massacre of Manila, which is something that I've been interested in for a while," According to her, "Every day in February there was a massacre, and it was all recorded; and it was so weird because on the 13th nothing happened, and then the massacre picked up again on the 14th until the 24th."
"And so that was the premise of the whole house. What if, on the undocumented day, something really horrible happened in that house and the reason that the spirits haven't been appeased is because they were undocumented?", she asked.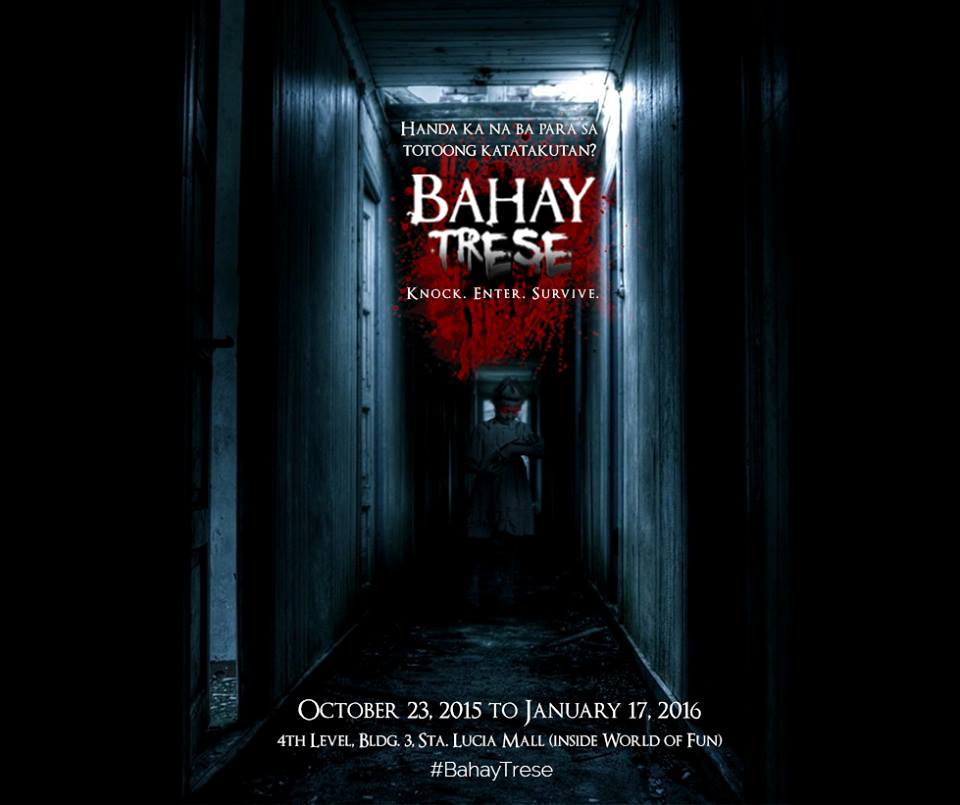 Not the Ordinary Horror House
A lot of visitors already failed to survive Bahay Trese, some of them are said to be crying as they walk out through the 'Duwag Exit' for those who were not able to carry on and explore. Some also suffered minor scratches due to running from terror. On the other hand, various scary stories and encounters shared by the actors has kept the house shrouded in mystery. Who knows what to see lurking in the shadows for effect or for real? There's just one way to find out. Enter in.
The first theatrical horror attraction in the country, the house and the rooms are designed by sculptor and production designer Mr. Boni Juan. All objects and spaces designed to escalate your fears, and with the lighting design by Jonjon Villareal and sound design by Jethro Jamon, expect the orchestrated elements to make your heartbeat race. Plus, an ensemble of talented actors and actresses are sure to give you a spontaneous and immersive theater experience.  Bahay Trese invites you to face your fears and survive the haunting. 
Important:
* 13 and up are allowed to enter Bahay Trese.
* Only a minimum of five (5) to seven (7) are allowed to go inside at at time.
Ticket Price (Exclusive of Service Charge)
General Admission P299.00
Contact:
TicketWorld 891-9999
www.ticketworld.com.ph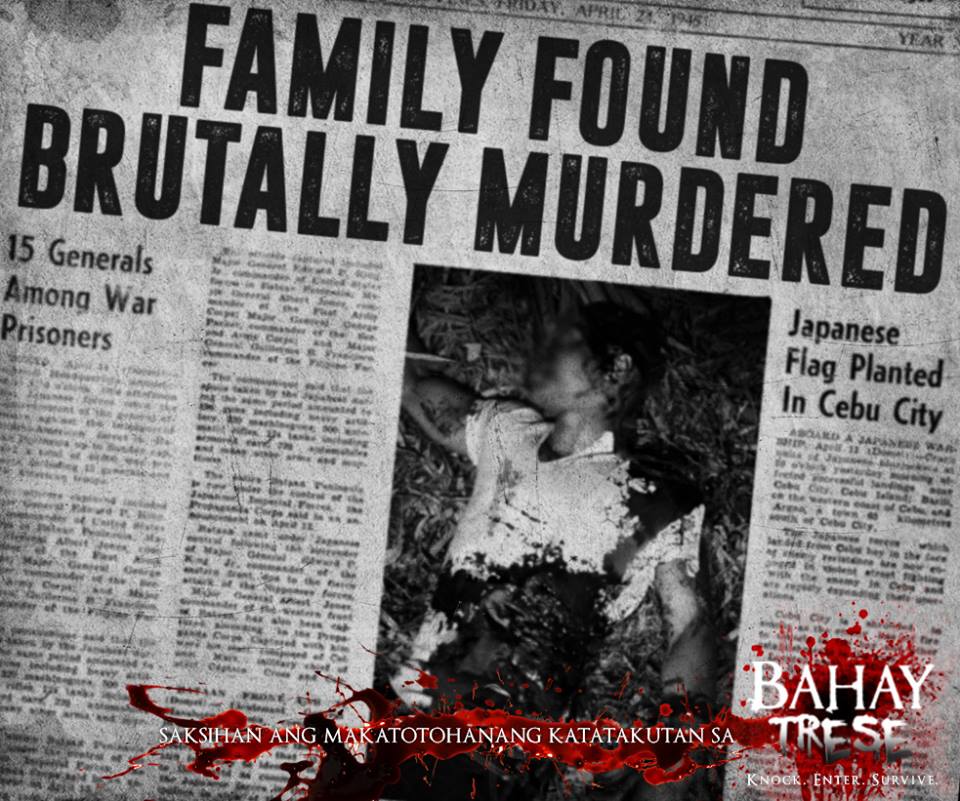 About World of Fun and PETA
World of Fun is the pioneer in the amusement industry in the Philippines. Catering family amusement centers all over the country before WOF, it was then known as PACO Amusement Center, where PACO stands for Pan-Asia Amusement Company. In a span of few years, more outlets were opened in other malls nationwide being part of a child's growth and development and a childhood place.
Today, WOF has grown into a big network of more than 100 store locations at prominent shopping malls and commercial centers in Metro Manila, and in key cities in Luzon, Visayas and Mindanao.
Philippine Educational Theater Association (PETA) was founded in 1967 by Cecile-Guidote Alvarez, it is an organization of creative and critical artist-teacher-cultural workers committed to artistic excellence and a people's culture that fosters both personal fulfillment and social transformation. It roots its foundation in the use of theater that is distinctly Filipino as a tool for social change and development. They have presented various theater productions that upholds their principle with their world-class actors and production members.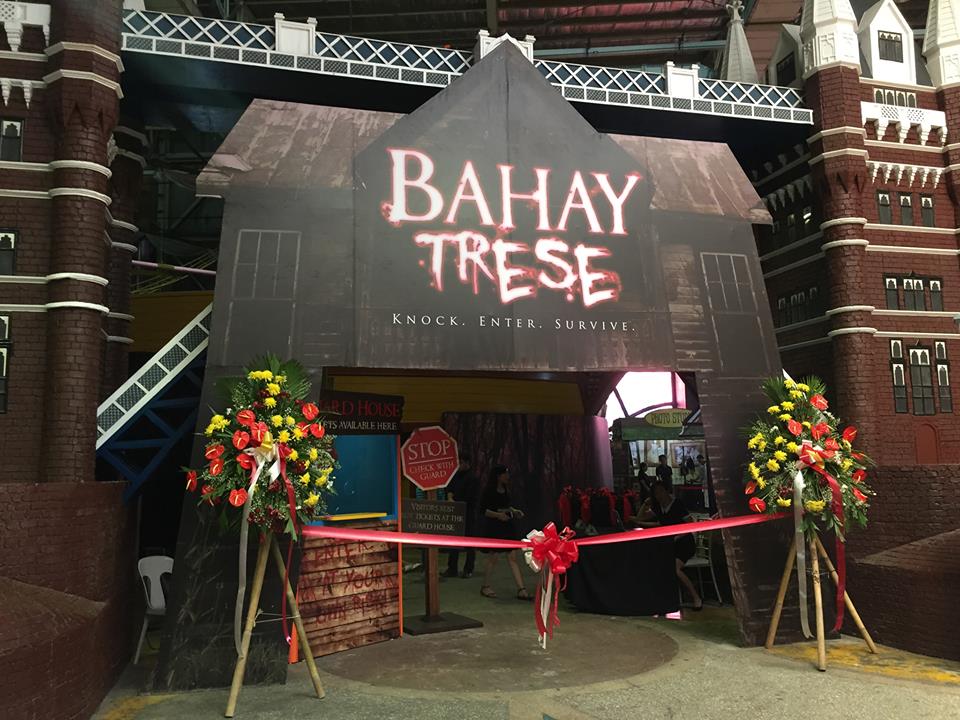 Bahay Trese is open from October 23, 2015 to January 17, 2016. Visit the attraction in World of Fun, Sta. Lucia East Grand Mall, Felix Avenue, Cainta, Rizal. 
–
Article by Jean Piedad