Bayani Brew: A Refreshing Cause
Heroes do not always come with capes (some come with caps!)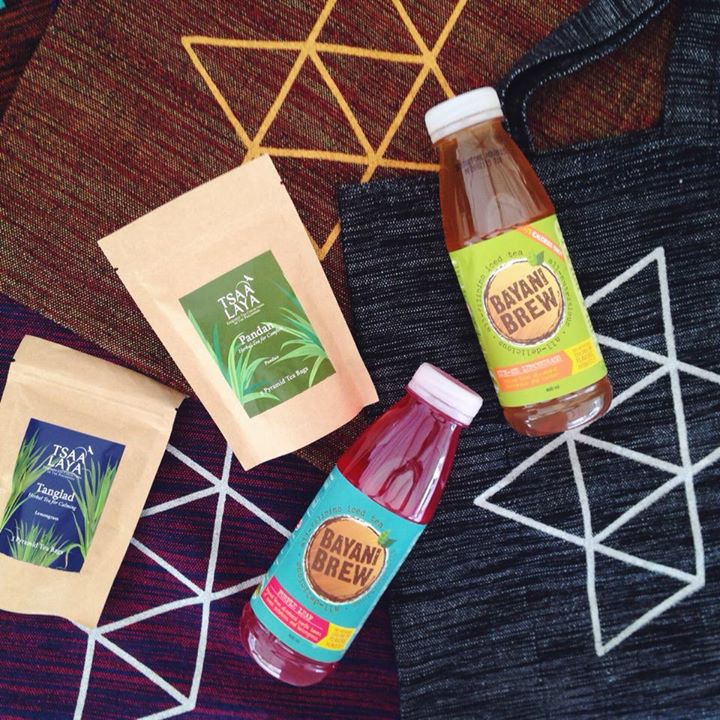 Photo from Bayani Brew Facebook
When Bayani Brew bottled cold tea hit bazaars and supermarkets a few years back, people were immediately intrigued. The name implied it being a local brand that has some heroic element to it. A local flavor with a good guy character gained a positive response from an admiring public. Yet, it is not just about having a catchy name. There is something special behind the brand and inside each bottle.
Bayani Brew blends more than just tea ingredients but advocacies as well. It is a wellness drink with a heart for helping farmers and rural communities. This all-natural drink gained popularity for its unique flavors of Lemongrass and Purple Leaf, both of which highlight locally sourced ingredients such as calamansi, pandan, sweet potato tops, and lemongrass. On top of that, it also got more recognition for being a proud product of Gawad Kalinga (GK).
One of the Philippines' most respected non-government organizations, GK has a goal to end poverty for five million families by 2024 in the Philippines. With this mission come an undaunted spirit and a steadfast heart taking one step at time to make good things happen. It has accomplished much over the years, but one of its recent and outstanding projects is the Enchanted Farm, a farm village and university in one where potential social entrepreneurs are made. These entrepreneurs are encouraged and trained to come up with the best ideas and start businesses in the countryside, with the hope that one day, there will be more jobs for families in rural areas and less congestion in Manila. This way, poverty can be alleviated both in the city and in the country.
Bayani Brew was created by young social entrepreneurs who learned at the GK Farm. The brainchild of Ron Dizon, Shanon Khadka, and Xilca Alvarez-Protacio, this drink is brewed by mothers in Angat, Bulacan where the Enchanted Farm is located. Large part of the profits is used to help countryside farmers and underprivileged communities have a sustainable livelihood.
"The village aspect of the Enchanted Farm lies in the belief that it is our disconnectedness from our land, from the poor, and even from one another through artificial barriers such as economic status, 'public and private' distinctions, that sustains poverty in the country," a line from their site goes. "GK EF is one physical space where we can all come together and plant seeds of goodness side by side with the very poor whom we wish to help."
Inspiring everyone to make good things happen, Bayani Brew is helping change lives, one bottle at a time.
Article by Marian Benetua
Edited by Ingrid Soriano