Itoya
In the middle of the famous Ginza district in Japan stands Itoya, an iconic stationery shop bearing an oversized red paper clip. Inside the shop are 12 floors of inspiration with curated merchandise that represents high quality craftsmanship from the stationery used for writing notes and letters to different important school and office tools to curious pieces used for traveling.
Listed in the Lonely Planet as one of the must-see stores along Ginza, Itoya has 111 years of experience in curating unique products around the world and producing premium stationery lines. The concept of Itoya products revolves around excellent design, impeccable material, and multi-functionality. Majority of Itoya products are developed in Japan and pass strict quality control to ensure that the design and style meet world-class standards. Itoya has 18 stores in Japan and one in San Francisco, California, carries original brands Color Chart, Romeo, Contrail, and Helvetica, and exclusively distributes US brand Kolo.
Color Chart was launched in 2003. The collection is a colorful range of beautifully designed products for the working professional. Through its vivid colors, you can express yourself fashionably while making that important decision or while taking down important notes in a meeting. Available in Magenta Pink, Sunset Orange, Pear Green, Sky Blue, Navy Blue, and Earth Brown, each color is versatile enough to be matched with the other colors, truly creating a style of your own. The Color Chart collection includes ballpoint pens and accessories, mechanical pencils, notebooks, leather jacket for journals, pouches, binders and office supplies and accessories.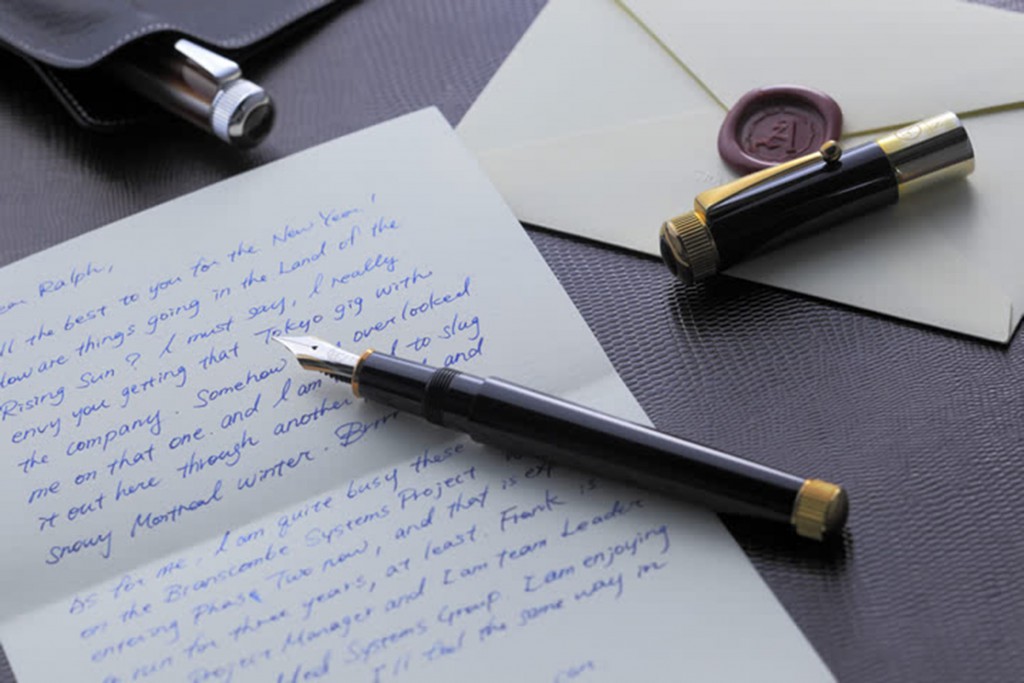 Romeo Collection
Romeo is based from the first fountain pen made by Itoya in the Taisho era almost 100 years ago. In 2004, they re-launched the brand Romeo intended for the modern businessman. Its products are mostly 100% handmade and well-designed using only the most premium materials. The bestseller Romeo No. 3 pen has its unique acrylic swirls making sure that no two pens are alike, and the crown of each pen is designed to be reminiscent of the crown of a clock. The Romeo collection also includes pad bands with pen holders, file binders, notebooks, and pencils, and leather products such as wallets, card cases, memo pads, ID holders, and pen cases. Romeo products are available in Black, Brown, Dark Brown, Dark Blue, Beige, Red, and White.
Itoya's newest brand Contrail offers the ultimate tools for those who are always on-the-move. The pens are reminiscent of maritime flags that are perfectly paired with the incensed cedar used in the barrel. The collection also includes the "on-the-go" and "street" journals which features attractive patterns and are light in weight.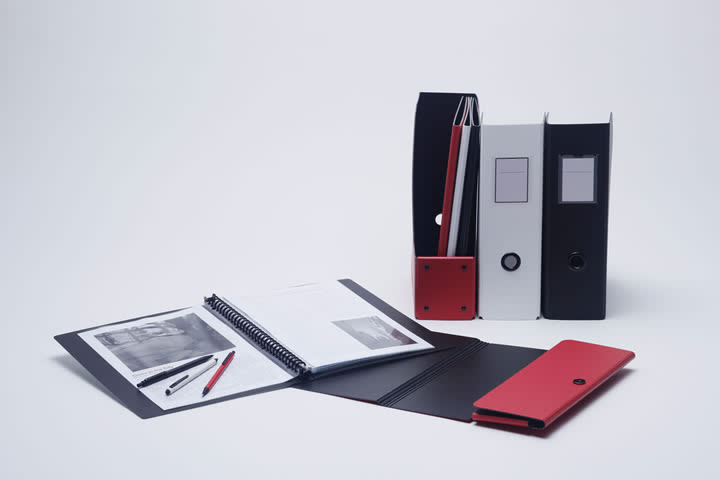 Helvetica Collection
Helvetica is a typeface that was created in Switzerland in 1957. After 50 years, the simple typeface is still well-loved and used all over the world. Itoya's Helvetica products similarly bring in simple and timeless designs while maintaining its smart functionality. The Helvetica collection includes ballpoint pens, mechanical pencils, pencil extenders, pen cases, multi-functional pens, clipboards, and dual ring binders. Helvetica products are available in Black, White, Gray, and Red.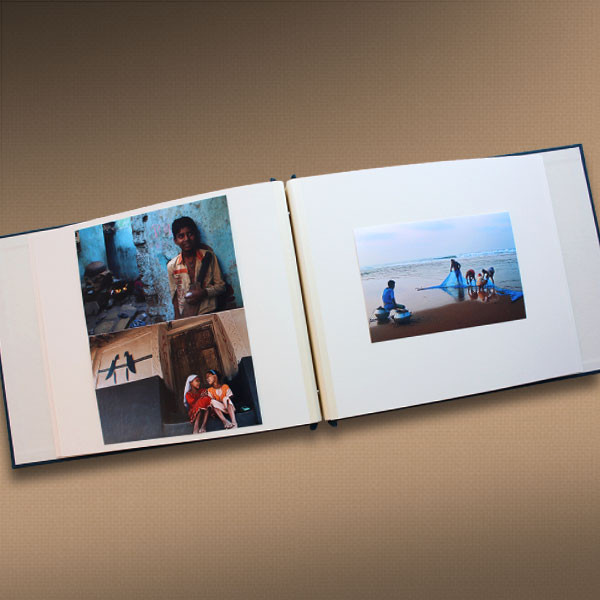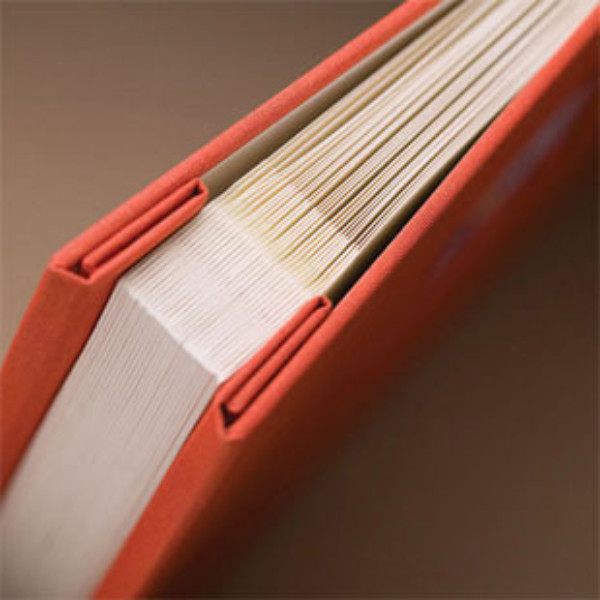 Behind every life is a great story. Kolo photo albums capture life stories and are great memory keepers. Kolo is committed to making archival photo preservation products. The albums are made of materials that are acid and lignin free which resist decomposing, disintegration, discoloring, or reacting to other materials over time. Kolo albums are available in Red, Mango, Chartreuse, Ivory, Chocolate, and Ocean.
Itoya items are available in National Book Store SM Aura Premier and Powerbooks Greenbelt 4 and will be available in November at National Book Store Shangri-La Plaza Mall. Shop online and buy eBooks at nationalbookstore.com. For reservations, call 8888-NBS (627) for calls within Metro Manila, 1-800-10-8888-NBS for calls outside Metro Manila, or text 0998-8888-NBS and 0917-8747-269. The National Book Store hotlines are open Mondays to Sundays from 8 a.m. to 10 p.m. Follow National Book Store on Facebook, Twitter and Instagram (@nbsalert). Share your Itoya finds using the hashtag #ItoyaatNBS.