Get Your Geek On!
Places to unleash your inner geek in Manila
Manila has always had a healthy and vibrant geek culture. Whether you're a role-playing game enthusiast, a card game aficionado, a figure and designer toys collector, or a comics and graphic novel buff – there is always a shop in Manila that you can call your happy place.
Take a quick visit, meet like-minded souls (both ally and opponents alike!) and test your geek swagger in any of the following places:
• For gaming enthusiasts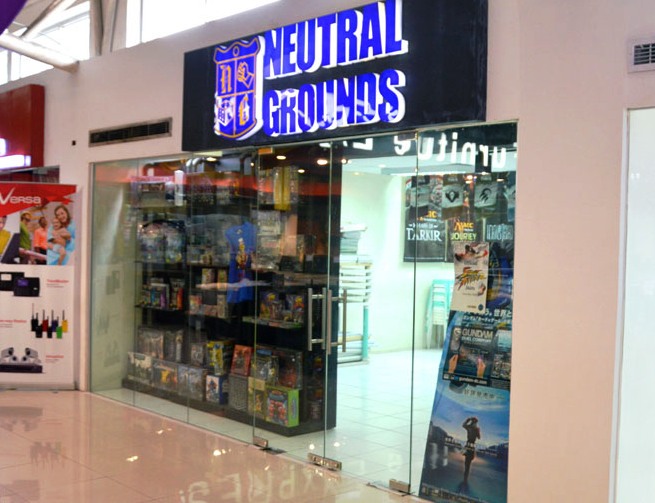 Neutral Grounds maintain a large number of branches located in major malls within Metro Manila
Neutral Grounds – Considered a haven and a must-go-to shop for gaming enthusiasts, Neutral Grounds has been providing many Filipino and foreign gamers a venue to interact with fellow gamers, expand their games collections and acquire the latest releases from their favorite hobby companies. One of the recognized names in Hobby Gaming in the country, the shop is the official Philippine partner and distributor of well-known and much-loved titles like Magic the Gathering, Warhammer/Warhammer 40,000, Heroclix, World of Warcraft TCG, among many others. Visit www.neutralgrounds.net or https://www.facebook.com/neutralgrounds for more information.  
–
• Comics and graphic novels collectors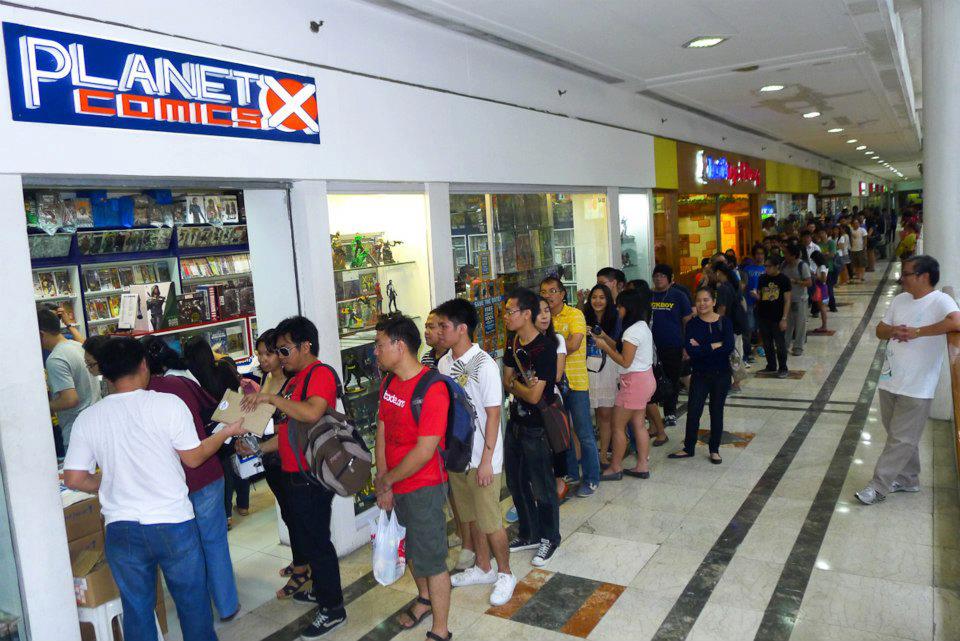 Planet X (pictured) and Comic Odyssey houses an extensive selection of comics and graphic novels
Planet X and Comic Odyssey – these two shops are arguably some of the best local shops when it comes to keeping your comics collection up-to-date. Both shops offer a considerable and expansive list of comic book titles, as well as the occasional collectible figures for DC, Marvel and even Vertigo characters. Comic Odyssey, however, specializes in back issues, offering hard-to-find back issues of well-known and obscure titles from as far as the 1960s to present.
To know more, visit: http://www.comic-odyssey.com/ or their Facebook pages: https://www.facebook.com/planetxcomicsphil or click here for Comic Odyssey.
–
• For scale models and racing kits enthusiasts
Lil's Hobby Shop – Whether you're on the look-out for new wheels and gears for your Tamiya, the latest scale model of planes, submarines and battleships, Lil's Hobby Shop is sure to contain an extensive collection of kits from different well-known brands. Lil's carries recognized names such as Tamiya, Dragon, Hobby Boss, Mig, Kitty Hawk, among others. Visit their Facebook page: https://www.facebook.com/lilshobbycenter for more information.
Another must-visit is JMN Hobby Shop which also carries model kits as well as aftermarket parts. Visit https://www.facebook.com/jmn.hobby.
–
Article by Melanie Suzon