R & J Bulalohan & Tapsilogan
Bulalo is a famous Filipino beef soup dish that is delicious, flavorful and perfect for cold weather. Sometimes, people from Manila drive all the way to Tagaytay just to satisfy their bulalo cravings. However, there are so many restaurants here in the metro that also serve bulalo which tastes just as good as (or probably even better than) the ones in Tagaytay.
There is this one restaurant in Mandaluyong City that is not just popular among the locals but also for those who just loves to eat bulalo. R & J Bulalohan & Tapsilogan calls their specialty dish as "bulalo ng mga artista" or the celebrities' bulalo. You can't really argue with that since there are framed signatures and photos of famous Filipino personalities, who have visited the place, hanged on their walls.
The place easily gets packed even before lunch or dinner time. It is not your typical fancy restaurant. It is unenclosed and built like a large bahay-kubo. They serve Filipino cuisines, local beers and other alcoholic beverages at an affordable price.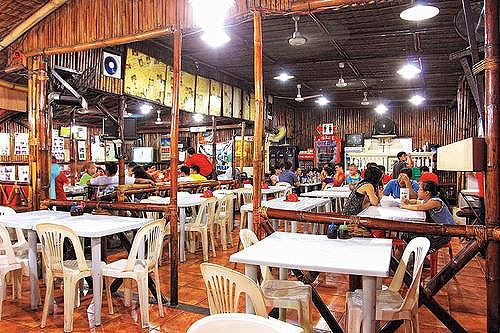 Grabbed from R & J Bulalohan Facebook page
R & J Bulalohan also accepts catering services. The lowest rate is P220/head for a minimum of 50 persons. You can select from their suggested menu sets or you can customize your own menu to meet your individual needs or budget. You  can also suggest your own special recipes and ideas.

For reservation, please call any of these nos. 533-4811/746-5432. You may also visit their place at 600 Boni Ave. Mandaluyong City.