Mesclun Bistro
When fine food meets function.
A catering service presented by the popular restaurant located at Serendra, Mesclun Bistro offers a menu different from a restaurant, but the quality of the food does not change.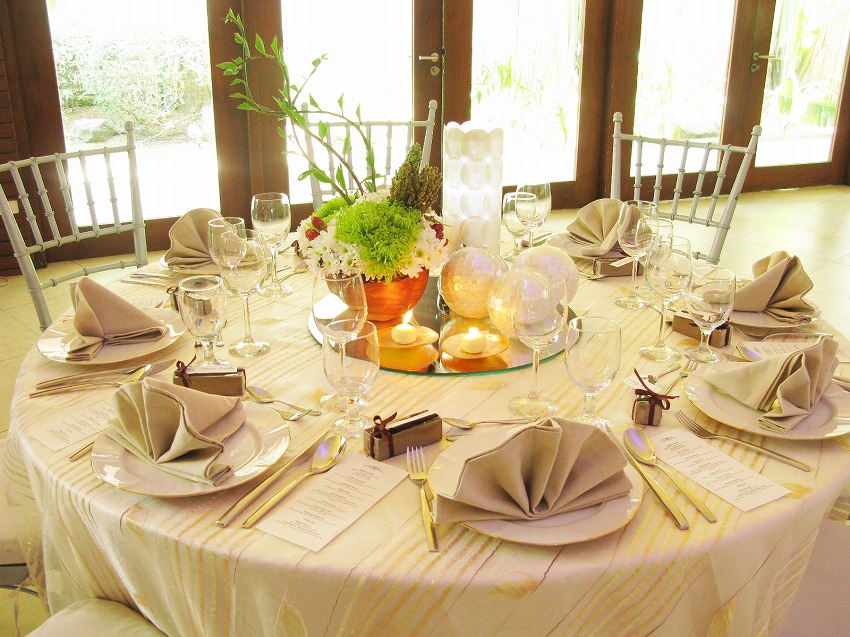 The Regular Buffet is applicable to other social events like debuts, birthdays, family gatherings, etc. This buffet contains finger foods, which are indispensable in a party, and the skewer dishes such as Mustard Chicken (grilled chicken marinated in mustard and rosemary), Mushroom Duxelles (Shiitake, button mushrooms, cream, onions, parsley), Tomato Arugula (cherry tomatoes, arugula, basil, olive oil, grana padano), Pork Albondigas (pork meatballs, pomodoro sauce, basil). The dessert has different kinds of crepe while the éclair is abundant, too. A homemade gelato (fresh pasteurized milk, no preservative) is also available. This also includes the table set-ups, decors and bartending services.
There are also offer 2 different courses for wedding, The Buffet and Plated menu. Both packages include table set-ups and decors, sparkling wine for couple's toast, and table and bartending service. Coffee and tea is served for free!
Office Address: 2F The Linden Suites, No. 37 San Miguel Avenus, Ortigas Center, Pasig
Contact numbers: 02-638-7878 loc 8447 /0917-896-2328
Business Hours: Mon – Friday from 8:00 to 20:00; Saturday and Sunday from 8:00 to 17:00; No Holiday.
Facebook: www.facebook.com/MesclunPH
Website: www.mesclun.ph
Email: info@mesclun.ph