8 Essential Products to Have During GCQ and Where to Get Them Online
General community quarantine (GCQ) is now in place for the National Capital Region (NCR) after more than two months of being in enhanced community quarantine. Some establishments now have the license to operate and a few transportation methods with limited capacity are now made available to the public. With this, many Filipinos will be heading out of their homes again to work or run errands.
If you're one of those who will be exposed to public spaces, make sure you are well-equipped with protective equipment and sanitary products to protect yourself from possible health risks. Aside from observing proper social distancing and safety guidelines, below is a helpful list of items you can order from various online stores to prepare yourself for the new normal.
The stores' reliable last-mile logistics partner, Ninja Van Philippines, ensures hassle-free and contactless delivery services backed with scalable technology and strict sanitary measures for your online purchases.
Personal Protective Equipment (PPEs)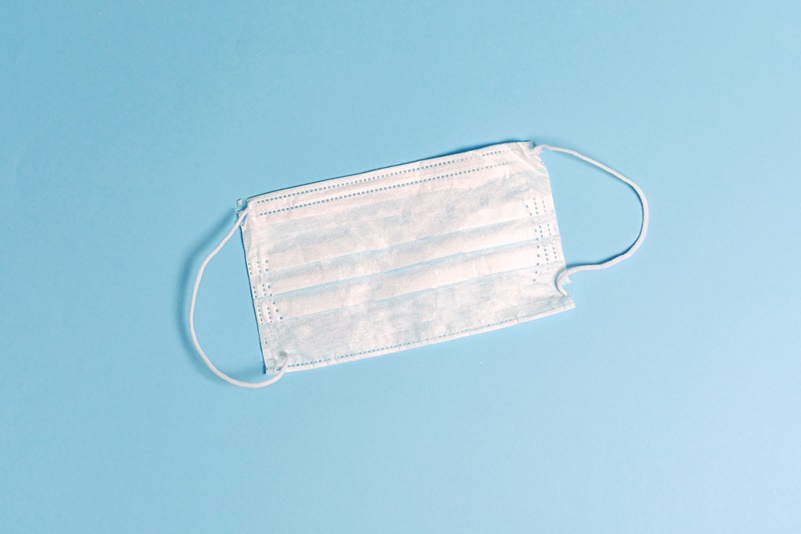 Disposable Face Masks
Protect yourself while you're outside with this disposable face mask that's made to prevent germs from spreading. A face mask is one of the most important things you should carry around with you when going out during the pandemic.
Remember that aside from protecting yourself, wearing the proper mask also protects the people around you. Wear it with the white side facing outwards to prevent viral infections and dispose of properly after use.
Shop for this face mask now in BeautyMNL.
Face Shield
This face shield doubles your protection as it keeps you protected from droplets, and even wind and dust. The clear shield is made of PVC material which you can easily lift up if you have to temporarily remove the shield from your face. Make sure you clean both sides of the shield with an antibacterial wash or rubbing alcohol before and after use.
Shop this item from Zilingo now.
Washable Face Masks
Although these washable masks are best used to keep you from inhaling dust or other air pollutants, you may still opt to wear this with an additional layer to ensure that you protect others around you.
Shop this item from Zilingo now.
Disinfectants and Cleaning Products
Messy Bessy Surface Cleaner
Keep your desks and basically any surfaces sanitized with this all-purpose cleaner. Aside from its disinfecting properties, it has a fresh scent that won't be leaving a chemical smell to these surfaces. This item is a natural and non-toxic alternative to the usual cleaners available in the market.
Shop this item from BeautyMNL now.
Multi-purpose Antibacterial Cleaner
This multi-purpose antibacterial cleaner is used mainly for households, as it promises to eliminate 99.9% of bacteria on surfaces. Aside from social distancing guidelines, regular sanitation of offices and establishments is a must, and this heavy-duty cleaner can be used to maintain a clean and COVID-free space.
If you're going in and out of your house on a more frequent basis since the implementation of GCQ, then you may also want to regularly clean your floors with this antibacterial cleaner.
Shop this item from Zilingo now.
Hygiene and Health
Isopropyl Alcohol with Moisturizer
Whether you're out to do errands or you're returning back to your office, a good rubbing alcohol is essential to keep your hands clean when there's no nearby restroom or portable sink for you to wash them. Isopropyl alcohol may also be used to sanitize your gadgets, so make sure you have a regular routine for cleaning your mobile devices.
If your hands are getting dry from all the washing or sanitizing, best to get your hands on the moisturizing ones.
Shop this item from Watsons.
Antibacterial Hand Soap
Handwashing and proper hygiene are some of the most important methods to protect an individual from COVID-19. Ensure that you never run out of hand soaps especially when you're in a public place with a designated spot for handwashing.
Although designated spaces or restrooms would usually provide soaps, it's best to bring your own in case of unforeseen circumstances. You may transfer the content to a smaller bottle for portability.
Shop this item from Watsons.
Multivitamins
Even if you're equipped with a complete set of PPE, it is still necessary that you keep your immune system strong. Stay healthy by giving your body the vitamins it needs to protect you from the coronavirus. Make it a habit to take care of your health and take extra precautions especially when you have to head out.
Shop for multivitamins from Watsons.
Ensure that you are prepared for GCQ and you're protected from health risks with these products from trusted e-commerce platforms. Reliable delivery service provider Ninja Van Philippines makes online shopping safer and seeks to protect the health of its customers, riders, and communities amid the pandemic.
---
This is a press release. Minor edits were made prior to publishing.
Images from pexels.com