What is Virtual Travel and Where to Go Virtually: The New Trend in Traveling
Many of us who love traveling was saddened by the fact that the pandemic changed the course of our travel plans for the rest of the year and rendered us stuck at home for many months now and counting. Not being able to step outside to enjoy nature's blessings made us realize how traveling became an important escape for most people.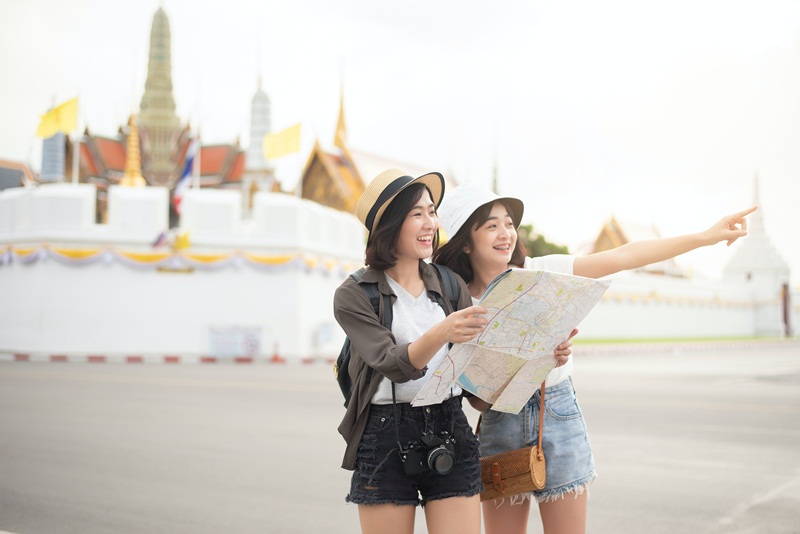 People are so used to being outside that the virus is completely changing the world especially the way people will travel for the next couple of years. The travel industry is one of the most affected due travel restrictions and travel bans around the world, putting a major halt on tourism.
While we wait for everything to get back to normal, more people are seeing "virtual travel" as the next best thing to cure their wanderlust. But what really is virtual travel?
What is virtual travel?
Virtual travel or virtual tour can be defined as a simulation of a location with the use of still images or a sequence of videos. It is often composed of videos and photographic-based media in displaying 3-dimensional (3D) or 360-degree materials for virtual tours.
In virtual travel, you can navigate your way to a certain location around the world like a walkthrough with the use of photos and videos without having to travel physically. It also became associated with virtual reality (VR). 
It has been going on for quite some time as a marketing campaign but is now expected to grow bigger as a new trend in traveling because of the pandemic.
The next trend in traveling
Traveling in a virtual style is more than just a gimmick nowadays. With the use of VR and the internet, virtual traveling is taking over the tourism industry. 
According to the thematic research of Travel & Tourism Associate Analyst Ralph Hollister titled Virtual Reality in Travel & Tours, "VR offers the potential to create substitute experiences that may be extremely useful for heritage and natural preservation." This means that virtual traveling has great potential as an alternative eco-friendly solution in the tourism industry and not only for leisure.
However, virtual travel is not limited to the use of VR headset or Google Cardboard only. Fortunately, museums, national parks, popular landmarks, and more are now offering virtual tours online. Google made it easier for us to travel virtually in various places with their platforms Google Earth and Google Arts & Culture. These are free online sites that provide a 3D or 360-degree rendered imagery of a particular landscape, destination, or far-flung areas.
Where can you virtual travel?
Although traveling virtually cannot give us the authentic experience of traveling outside, it is good to know that there are free virtual tours online that can somehow fulfill our cravings for travel.
With that, here are some interesting virtual tours to keep your wanderlust at bay this quarantine season:
Art & Culture 
If you are interested in the arts, there are actually numerous art museums around the world that have their own virtual tour sites online that you can explore. Google Arts & Culture, per se, has over 200 museums to go on a virtual tour.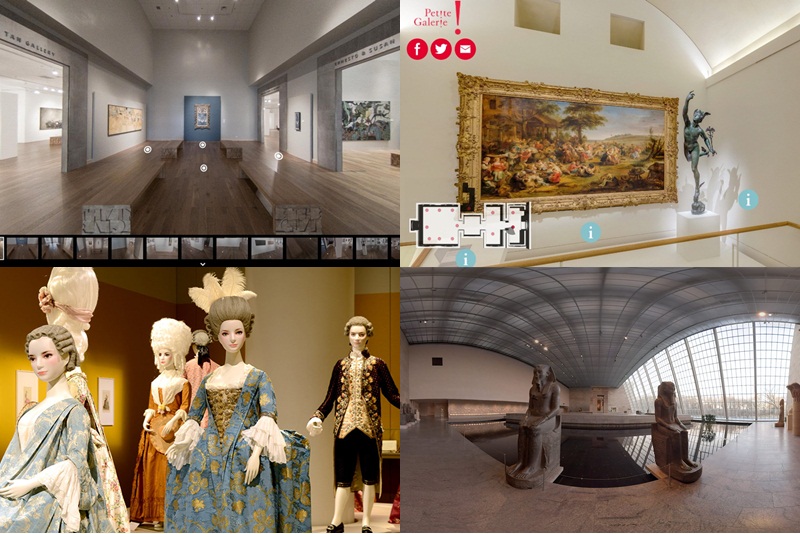 (Clockwise) Ateneo Art Gallery, The Louvre Museum, Kobe Fashion Museum, and Metropolitan Museum of Art
Nature
On the other hand, nature and wildlife is also a popular category when it comes to virtual travels. National Geographic, for example, has a collection of 360-degree videos of nature spots and dive sites around the world available via YouTube. GoPro, the world's leading action camera brand, also produced 360-degree videos of marine life uploaded on Youtube.
Various national parks are also quite known in virtual tours which can be viewed at Google Earth.
International destinations
If you have international travel plans that were canceled or postponed due to travel restrictions brought by the pandemic, you still have the chance to explore the rest of the world virtually as respective national tourism organizations of numerous countries have put up an accessible virtual tour online.
Some of which are Japan National Tourism Organization's 360-degree VR movie that offers a wide-range tour of the country, Egypt's virtual museum, monuments, and tombs tour, virtual train ride in Portugal, and Cambodia's Angkor Wat virtual tour among others.
Further, Google Earth offers digital tours of 30 UNESCO World Heritage Sites.
While traditional travel is still the best way to fully experience and immerse in nature, we may have to wait until the world reopens its borders completely once the pandemic is over. But in the meantime, it seems that virtual travel is here to stay.
---
Sources: Boat International, National Geographic, Thrillist, Visa Guide, Research and Markets, Insider