What You Need to Know About the 'New Normal' in the Philippines
Almost three months after the enhanced community quarantine was first imposed in Metro Manila and later to other high-risk areas in the country, a continued rise in cases of COVID-19 is still observed in the Philippines. Despite this, President Rodrigo Duterte has approved the recommendation of the Inter-Agency Task Force (IATF) to put the country under general community quarantine (GCQ), a more relaxed type of quarantine, which took effect last June 1.
President Duterte updates the nation on the government's efforts in addressing COVID-19 at the Malago Clubhouse in Malacañang on May 28, 2020 / PCOO
The implementation of GCQ caused the opening of nonessential businesses and establishments as well as limited use of public transportation in the hopes of bettering the economy and helping those who have lost their jobs amid the lockdown. With this, we are getting one step closer to what most refer to as the "new normal."
Defining the new normal
Under the revised guidelines of the IATF, an area is said to be under the new normal "if the community quarantine implemented has transitioned into modified general community quarantine (MGCQ) which is the most relaxed community quarantined implemented by the government."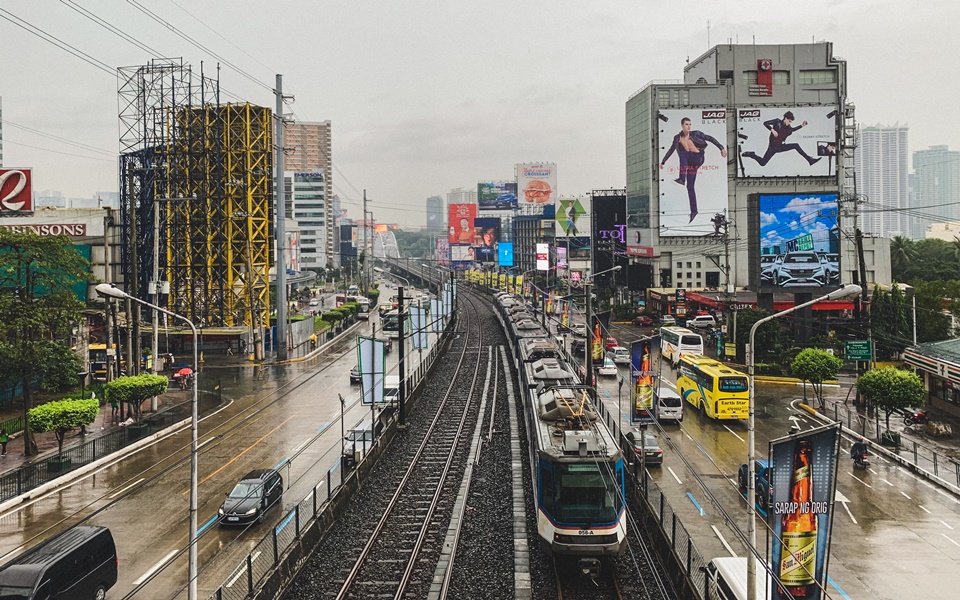 MGCQ, in the guidelines, is referred to as "the transition phase between GCQ and New Normal." Under this, temporary measures such as limiting movement and transportation and the regulation of operating industries are relaxed and the presence of uniformed personnel to enforce community quarantine protocols become less necessary.
You may view the complete guidelines here.
Changes in the new normal
With a vaccine still out of the picture, government departments and agencies are taking steps to prevent the resurgence of COVID-19 cases in the new normal. These new ways of doing things may take a lot of getting used to, but these are all important in doing our part to flatten the curve.
Social distancing and wearing of masks in public
Even before the transition to GCQ, the Department of Health (DOH) has already declared that regardless of the state of quarantine, wearing of masks will always be a part of their protocol in order to combat the virus. Regular handwashing, cough etiquette, and physical distancing are also habits that must be instilled in each and every one of us in the new normal.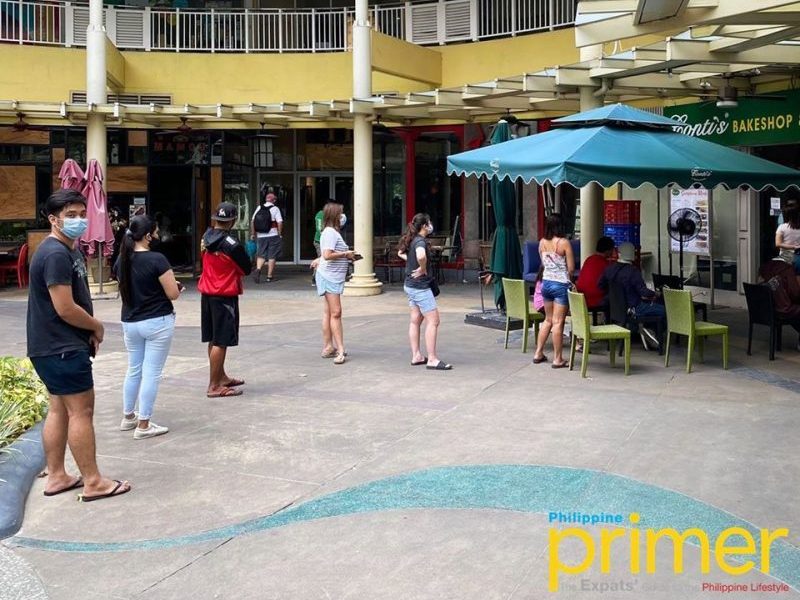 Transportation
The Department of Transportation (DOTr) has released its plans for the transportation sector that will harness the advantages of technology in implementing its initiatives for road-based transport and minimizing physical contact or face-to-face interaction during the new normal. Aside from limiting passenger capacity and practicing social distancing inside public transport, here are the initiatives DOTr is looking to implement:
Consolidation of operators and rationalization of routes
Dedicated lanes for public transport
Online transactions and online payments
GNSS/GPS monitoring of fleet
Automatic Fare Collection Systems in public transport
Online seat booking
E-toll collection technology
Requirement of shuttle services and school bus for employees and schools
Use of bicycles, non-motorized transport
Meanwhile, local airlines AirAsia, Cebu Pacific, and Philippine Airlines have resumed commercial flights with mostly domestic routes (except for PAL). They are imposing enhanced safety measures to maintain the safety of their passengers and crew members including enforced health security standards, increased utilization of online and digital processes for check-in and boarding, and disinfection of all aircraft and facilities.
Based on the IATF guidelines, road, rail, maritime, and aviation sectors of public transportation in areas under MGCQ are allowed to operate provided that passengers observe a strict one-meter distance.
Work
Although the work-from-home arrangement is seen as a rising trend especially among private companies, public and private offices will be allowed to resume physical work in full capacity in the new normal according to IATF guidelines. Senior citizens and pregnant women, however, can opt for alternative work arrangements.
The Department of Trade and Industry and the Department of Labor have issued a set of interim guidelines for workplaces. Here is a quick rundown of the measures to be followed:
Wearing of face masks and practicing social distancing at all times
Regular disinfection of frequently handled objects and communal areas
Avoiding prolonged face-to-face interaction between workers and clients; videoconferencing is recommended for lengthy discussions
Arranging of workstations in accordance to physical distancing; workstations should not face aisles or walkways
Installing of barriers between workstations
Limited number of passengers in elevators, use of stairways must be encouraged
Further, several lawmakers have filed for House Bill 6623 or the "New Normal for the Workplace and Public Spaces Act of 2020" that "shall allow the implementation of various mechanisms to further protect the Filipinos while ensuring the restoration of livelihood opportunities and sources of income for all."
Education
The IATF has affirmed and adopted the Department of Education's (DepEd) Basic Education Learning Continuity Plan that includes the following important points:
Classes for the basic education will open on August 24, 2020 and end on April 30, 2021
Private schools will be allowed to open within the period provided by law given that they submit their learning continuity plan and comply with minimum health standards
Various learning delivery options such as but not limited to face-to-face, blended learnings, distance learnings, and homeschooling and other modes of delivery will be adopted and implemented depending on the local COVID Risk Severity Classification
Curricular and co-curricular activities that involve gatherings are canceled except when conducted online
Higher education institutions, on the other hand, are allowed to conduct face-to-face classes as long as they strictly comply with minimum health standards and with guidelines set by the Commission on Higher Education.
Public spaces
In public spaces like malls, restaurants, recreation centers, and the like, social distancing and wearing of masks shall always be practiced especially when we enter MGCQ where measures inside these places will become more relaxed.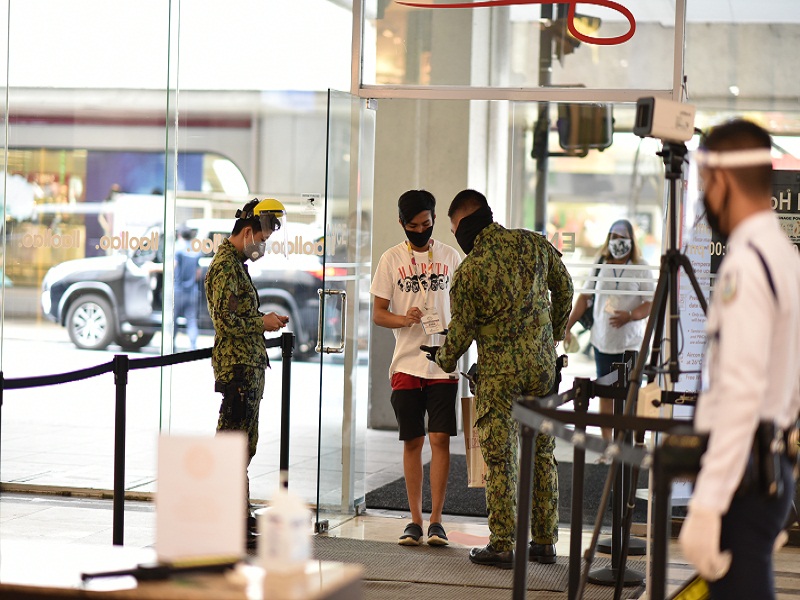 Based on the IATF guidelines, dine-in service in food retail establishments will be allowed to operate at a maximum of 50% seating capacity. At the same time, the Department of Tourism also released a set of guidelines on new restaurant policies for the new normal:
All employees must have their body temperature monitored before every shift.
Employees are required to wear the mandated Food Safety Apparel on duty.
No-mask no entry policy is applied to customers as well as a mandatory temperature check prior to entry.
Customers have to provide their contact details as well as fulfill a health declaration form for contact tracing purposes.
Cashless methods of payment are highly encouraged. If not viable, employees shall hand and receive cash on a small tray to avoid mutual hand contact with customers.
Tables shall be arranged with more than one meter apart between customers.
Face-to-face seating in tables shall only be permissible when transparent dividers (e.g. acrylic plastic, plexiglass, sneeze guards, etc.) are installed.
Additionally, personal care establishments such as barbershops and salons can also operate at a maximum of 50% venue capacity as well as amusement, gaming, and fitness establishments, which were originally not allowed to operate before MGCQ. Of course, these establishments still have to strictly comply with safety and health protocols.
Cashless payment and transactions
To minimize contact with bills and coins (which are easily contaminated), and face-to-face interactions, cashless payment has become a surging trend amid the pandemic. Aside from online bank applications, virtual wallets such as GCash, PayMaya, and Grab Wallet have made payments and money transfers not only contactless but more convenient as well.
Other than retail and food delivery, this technology will also be utilized by sectors like transportation as a way of collecting payments in the new normal.
---
Sources: covid19.gov.ph, officialgazette.gov.ph, dotr.gov.ph, dole.gov.ph, deped.gov.ph, DOT, gmanetwork.com