LIST: Free Books and Films Amid COVID-19 Quarantine
The outbreak of the novel coronavirus or COVID-19 didn't simply cripple a small community; it instead paralyzed almost the entire world with borders shut down, transportation suspended, major operations ceased, and stores closed among others.
But under what have been these days' normal facade that is thick with gloom is an unbreakable chain of people struggling to save themselves and one another. Most by practicing their medical professions, some by doing their utmost effort to provide food and sanitation, and others by freely sharing their creative works as a consolation for those who lent their own share of aid by staying at home.
Also read: 7 Tips for Making a Productive Work from Home Environment
And should you have the privilege to spend the entire duration of the quarantine in the comforts of your house, you might as well take the time browsing through the materials made free by various authors and publishing companies as well as directors and production houses as saving graces in this time of public health crisis.
Books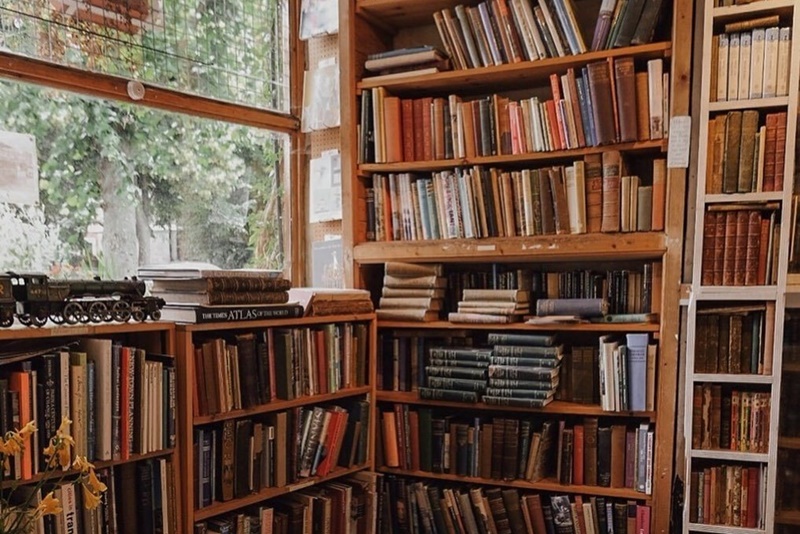 IMAGE from weheartit.com
Paulo Coelho
Amid the pile of his published books, renowned author Paulo Coelho released three of them on his website, completely free to be downloaded as ebook. While it is a mix of English and Spanish versions, the former encompasses Manuscript Found in Accra, Manual of the Warrior Light, and The Way of the Bow.
Link: paulocoelhoblog.com/books-online
Neil Gaiman
Neil Gaiman, another author whose name probably rings familiar, announced on his Twitter account that he is releasing cool stuff on his website. Going through it, the cool stuff includes short stories, essays, book excerpts, and book extras such as his personal notes when he worked on the novel American Gods.
Link: neilgaiman.com/Cool_Stuff
Scribd
Scribd has always been an online resource that brims with most of the materials people look for—from academic documents, magazines, books, and even until the extent of audiobooks. However, some shy away from using the platform because of payment matters. But just last March 19, founder and CEO Trip Adler shared that Scribd will be free of charge and credit card commitment for 30 days. You simply have to redeem your free 30 days and instantly get unlimited access to their digital library.
Link: scribd.com/readfree
Haymarket Books
Haymarket Books, a nonprofit book publisher based in Chicago, announced last March 18 that they will be making 10 of their available ebooks free for the public to download for the next two weeks. These include titles like Freedom Is a Constant Struggle, How We Get Free, The Battle For Paradise, and Aftershocks of Disaster. Just sign up on their website and you can already download the ebooks with ease.
Link: haymarketbooks.org/blogs/112-ten-free-ebooks-from-haymarket-books
Verso Books
Until April 2, 2020, you may download six ebooks from Verso Books, namely Yesterday's Man: The Case Against Joe Biden, A Planet to Win, The Case for the Green New Deal, Four Futures, The Old Is Dying and the New Cannot Be Born, and Feminism for the 99%.
Apart from these, the publishing house is also offering as much as 80% discount on all their ebooks and 40% on the print ones.
Link: versobooks.com/blogs/4604-free-quarantine-ebooks
Project MUSE
International and local publishers in Project MUSE, most of which are universities, have recently made their books and journals available free of charge albeit temporarily. The list includes Ateneo de Manila University, which is so far the only Philippine university amid.
The duration of this free access varies per publisher.
Link: about.muse.jhu.edu/resources/freeresourcescovid19
Films
IMAGE from shelves-decor.info
Lockdown Cinema Club
Lockdown Cinema Club was born out of the desire to support independent Filipino film workers who have no choice but to take the major blow of the current situation in the country.
It is an online campaign spearheaded by indie filmmakers themselves, releasing a varied selection of local and international films through the participation of directors and production houses both in the Philippines and in other Southeast Asian countries. Monetary donations are not strictly asked to access the films, but what you can give will for sure uplift a great cause.
Link: facebook.com/lockdowncinemaclub
TBA Studios
TBA Studios, an independent film company made up of Tuko Film Productions, Buchi Boy Entertainment, and Artikulo Uno Productions, released seven of their films on YouTube. These include the maddening film Bliss, which is directed by the man behind the critically-acclaimed historical film Heneral Luna, Jerrold Tarog.
Link: bit.ly/2wtO83O
Director Kip Oebenda
Following suit in the continuous releases of free creative works on the internet, award-winning director Kip Oebenda shared one of his as well. Bar Boys first graced the big screen during the 2017 run of the local film festival Pista ng Pelikulang Pilipino as one of its 12 entries. It tells the story of a group of friends who tried their luck and the lack thereof in the college of law.
Link: bit.ly/2vTYh9A
Would you rather read the books or watch the movies? Let us know in the comments below!
---
Featured images grabbed from tumblr.com and corriebromfield.com