Pang Masa Ya Japanese Ramen House in Makati Offers Free Beverage for Philippine Primer Readers
Pang Masa Ya Japanese Ramen House in Makati Offers Free Beverage for Philippine Primer Readers
Craving for authentic Japanese food? Pang Masa Ya Ramen Japanese Ramen House & Susi Bar in Makati City is offering you not only deliciously home-made Japanese food but also a satisfying promo exclusively for Philippine Primer readers!
Valid until January 31, Philippine Primer readers who will visit and dine after 6 p.m. can have one free bottle each of San Miguel or any soft drink. So if you come in a group of five, you instantly get five free drinks!
You can avail of the promo by presenting the promo coupon below from the January 2020 issue of Philippine Primer Japanese magazine.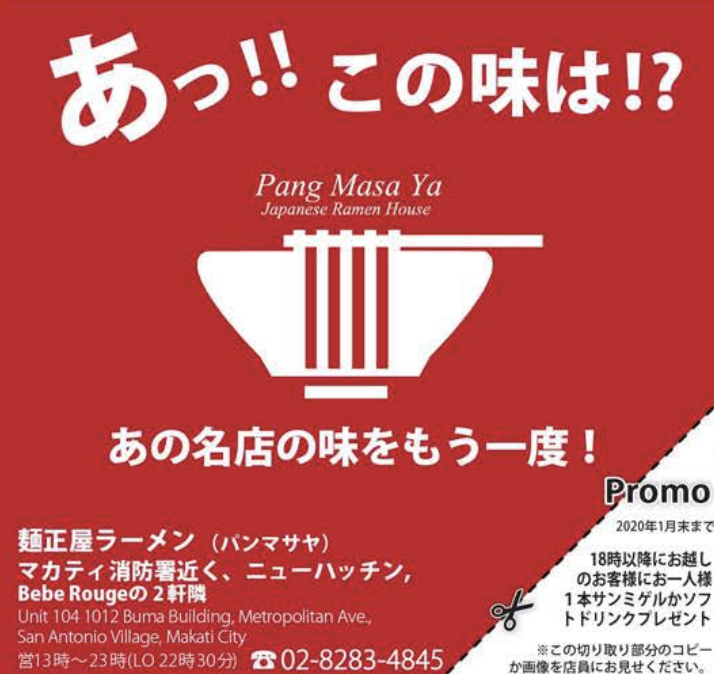 Pang Masa Ya Ramen House & Susi Bar's diverse menu ranges from classic Japanese appetizers such as Tori-karaage, Japanese style chicken fried, dashimaki roll omelette to rice and noodle dishes, seafood, hot pots, and specialty Japanese food like curry.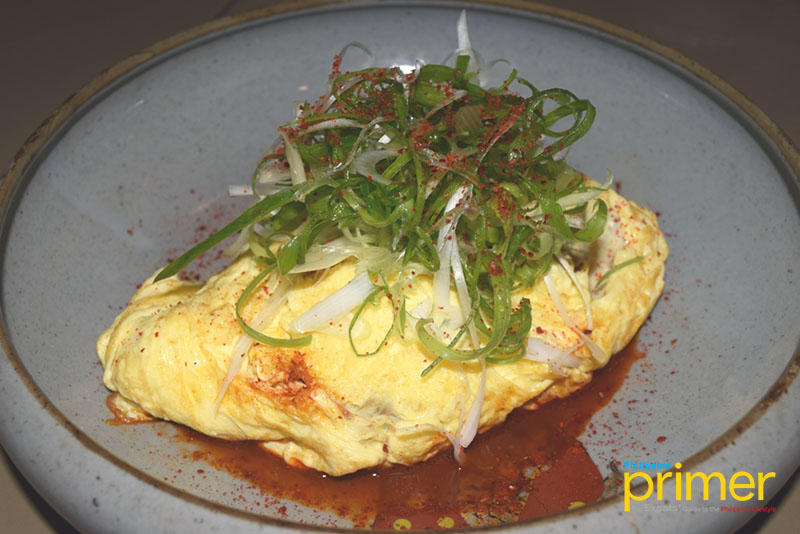 Kimuchi Omelette (Php 270)
Some of their recommended dishes include a plate of the classic Teriyaki Chicken (Php 280) with salad on the side and the Kimuchi Omelette (Php 270), which is served the authentic Japanese way.
Teriyaki Chicken (Php 280)
In case you do not know, the restaurant's name is actually derived from the Filipino phrase "pang masaya," which means "to make you happy." 
What makes their dishes a reason to be happy is it is made by their in-house Japanese chef, who also happens to work hand-in-hand with Filipino staff to cook the best of Japanese cuisine.
Make sure to bring in your friends and family to Pang Masa Ya Ramen House & Susi Bar should you crave for something Japanese!
Visit Pang Masa Ya Ramen House & Susi Bar at Unit 104, 1012 Buma Building Metropolitan Ave., San Antonio Village, Makati City. They are open to diners from 1 p.m to 2 a.m. daily.
For more information, you may call them at 02-8283-4845 or visit their Facebook page at Pang Masaya Japanese Ramen & Sushi Bar.