Weathering With You Hits Cinemas on August 28
Anime has long been an important part of modern Japanese culture, making Japan well-known for it all over the world. In fact, there are countless of Japanese anime fans both in the country and overseas.
As such, anime fans are surely on the lookout for Weathering With You (Tenki No Ko), written and directed by Makoto Shinkai. The film will officially hit the Philippine cinemas with English subtitles starting August 28, 2019 in select local cinemas nationwide.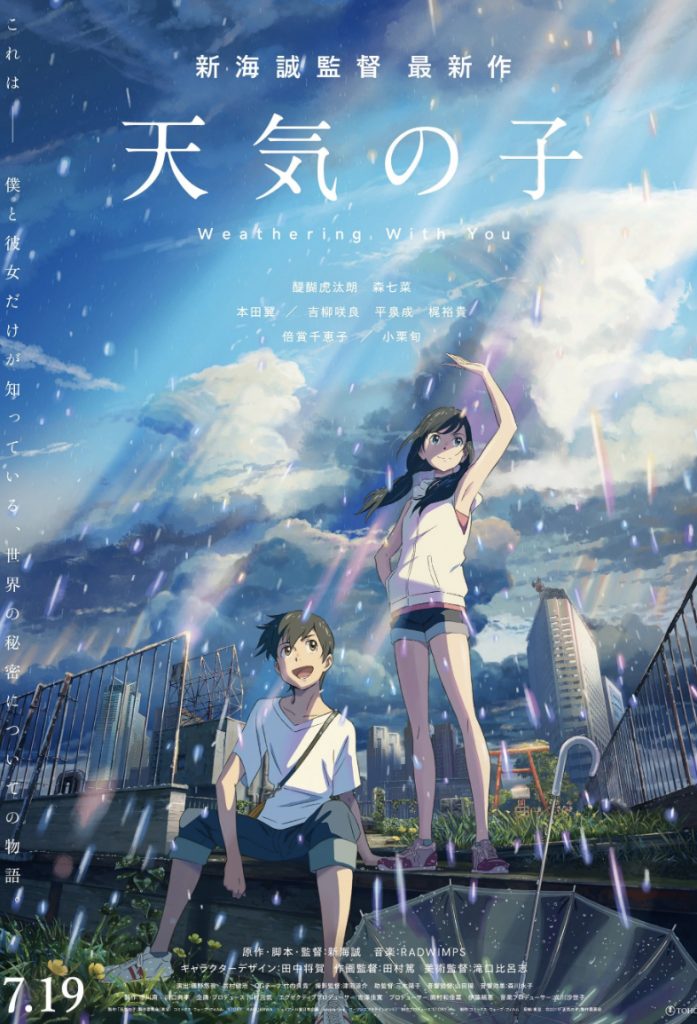 Weathering With You was released in Japan last July 16, earning over USD15.2 million in its first three days. It is also now the highest-grossing Japanese film so far this year.
The story follows high school freshman Hodaka Morishima who leaves his home on an isolated island and moves to Tokyo, but immediately becomes broke. He lives his days in isolation until he finally finds a job as a writer for a shady occult magazine. However, the weather has been rainy since he started his job.
Then one day, Hodaka meets a young girl named Hina Amano on the corner of a crowded and busy city. This bright and strong-willed girl possesses a strange and wonderful ability: the power to stop the rain and clear the sky.
Makoto Shinkai is widely known for directing the highest-grossing anime film of all time much like Your Name, which was released in local cinemas in 2016.
It first premiered in 2016 and has since become one of the most critically acclaimed Japanese animation films. Its story is about a boy from the city Taki Tachibana and a girl from rural Japan Mitsuha Miyamizu, who swap bodies in this exciting romantic fantasy drama.
He also directed other famous anime films like 5 Centimeters per Second, a 2007 film separated into three parts—all centered on the life of Takaki Tono and Akari Shinohara from the time that they met as children up to the present.
5 Centimeters per Second carries themes of romance and friendship that will surely tug a heart string or two.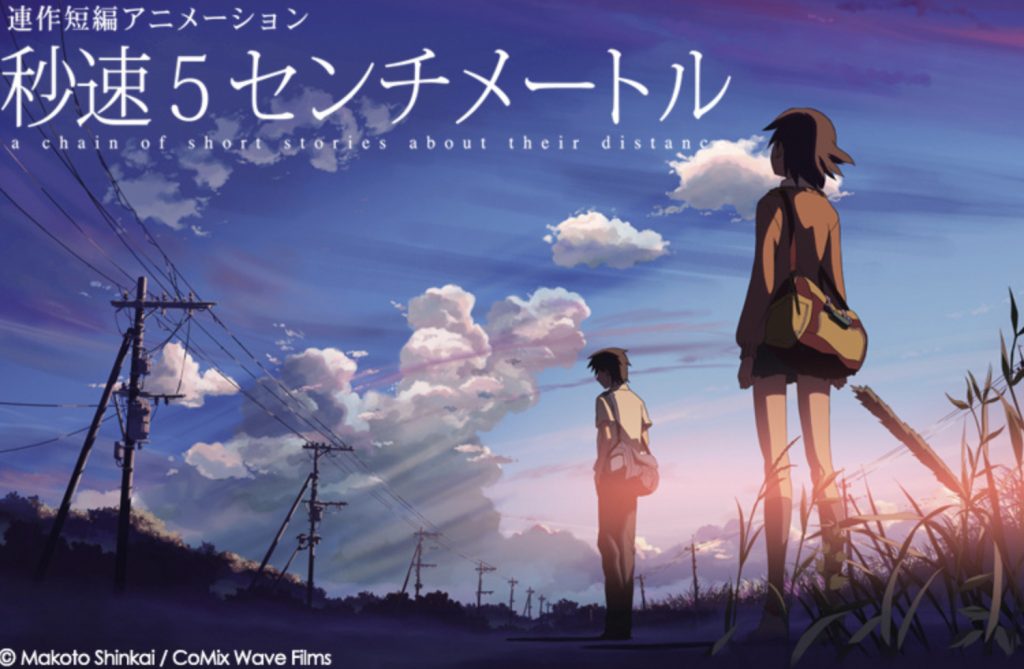 You can book your tickets via the SM Cinema app or just proceed to SM Cinema ticket outlets. Among the cinemas include SM Fairview, SM Mall of Asia, SM Manila, SM Megamall, and SM North EDSA. You may view the full list of cinemas here.
Ticket prices will depend on the branch's locations, which range from Php 250 to Php 330.
---
Written by Misa Dobashi