5 Disposable Cameras and Where To Find Them Online
Today's generation probably wouldn't know how hard it is to take pictures a few years back, much more having it printed and waiting for a couple of days to see the result.
With all these new handy and quick printing technologies, we'd like to believe that the film era is still thriving to adapt to the new technology—and disposable cameras are here to prove why.
Disposable cameras are single-use cameras with built-in flash and focus—pretty much like the old '90s units. You've probably seen some of these lately, especially online, because people are using it for travel and weddings to document their special moments. It operates just like the old digital cameras with film cartridge, and you can have it printed afterward.
So now you're getting curious, where can you find disposable cameras and shoot photos without caring about the lighting and focus? Well, we've listed below some disposable cameras and shops you can check out if you're eyeing to get your hands on it.
Fujifilm QuickSnap Flash Camera (Php 650)
The Fujifilm QuickSnap Flash camera comes with 27 exposure roll, perfect for both indoor and outdoor shooting. The roll has Fujicolor Superia X-TRA and 400 ISO film for bright, vivid results in a variety of lighting conditions. It has a fixed-focus lens for clear and sharp photos. Plus it's also easy to use!
You can order Fujifilm QuickSnap Flash Camera for only Php 650 at Shop Capsule. There's also a premium kit that includes the disposable camera with a black case and camera strap, which you can purchase at Film Folk for only Php 1,950. Make sure to check them out once in a while as supplies can get out of stock very quick!
Fuji Quick Snap Marine
IMAGE grabbed from Amazon website
For adventure junkies out there, the Fuji Quick Snap Marine is perfect for you—it is waterproof and can handle up to 10 meters deep. It has high-speed Superia X-TRA 800 film, making it ideal as an outdoor camera, even under water! Its handy safety strap and oversized shutter button make it easy to carry and operate.
You can purchase them online through Amazon at amazon.com/Fujifilm from Php 800 to Php 1,500.
Simple Use Lomochrome Purple (Pho 900+)
IMAGE grabbed from Lomography's Official Website
If you like bright colored shots or more effects on your photos, you can check out one of the newest disposable cameras, called Simple Lomochrome Purple. It has an ISO of 100 to 400, giving your shots some purple hues for effects. The film format is 35mm while the lens' focal length is 31mm. It has built-in flash as well!
Get the Lomochrome Purple camera for only Php 900+. It is currently on pre-order at Lomography with promo bundles. You may check their official website at shop.lomography.com.
Simple Use Black and White Camera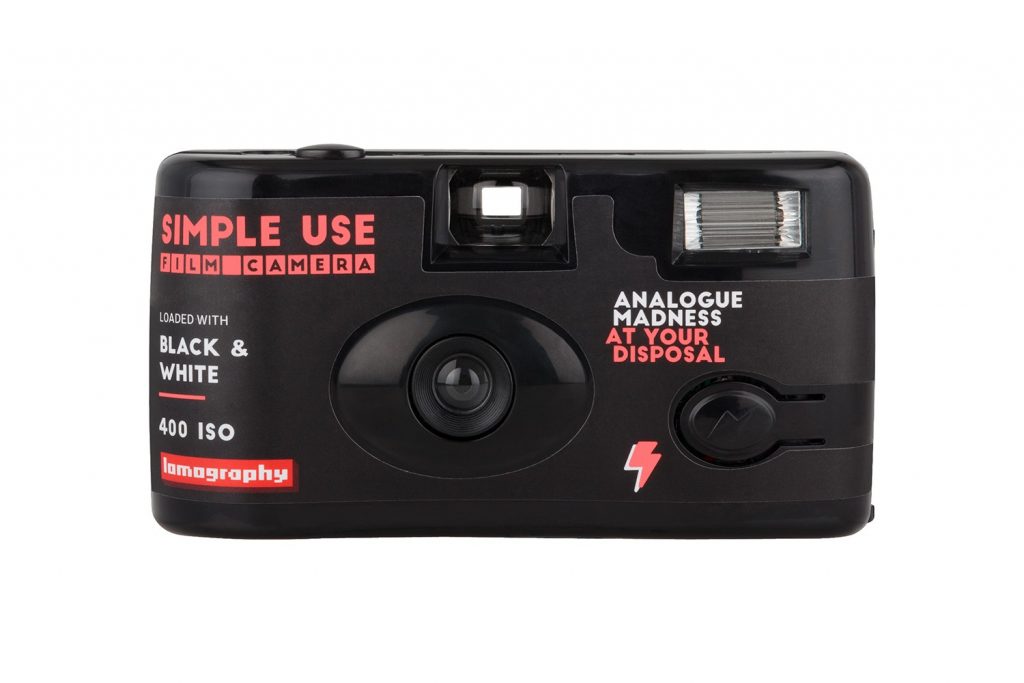 IMAGE grabbed from Lomography's Official Website
Black and White photos aren't new to the photography scene, but there's really something when the photos have a more vintage look. If you're eyeing for such disposable camera, try the simple use black and white film camera. It comes preloaded with Lady Grey ISO 400 film for a moody and monochromatic photos.
The Simple Use Black and White camera are only for Php 875. You can also purchase it online at Lomography's official website at shop.lomography.com/en/camera
Ilford HP5 Disposable Camera (Php 570)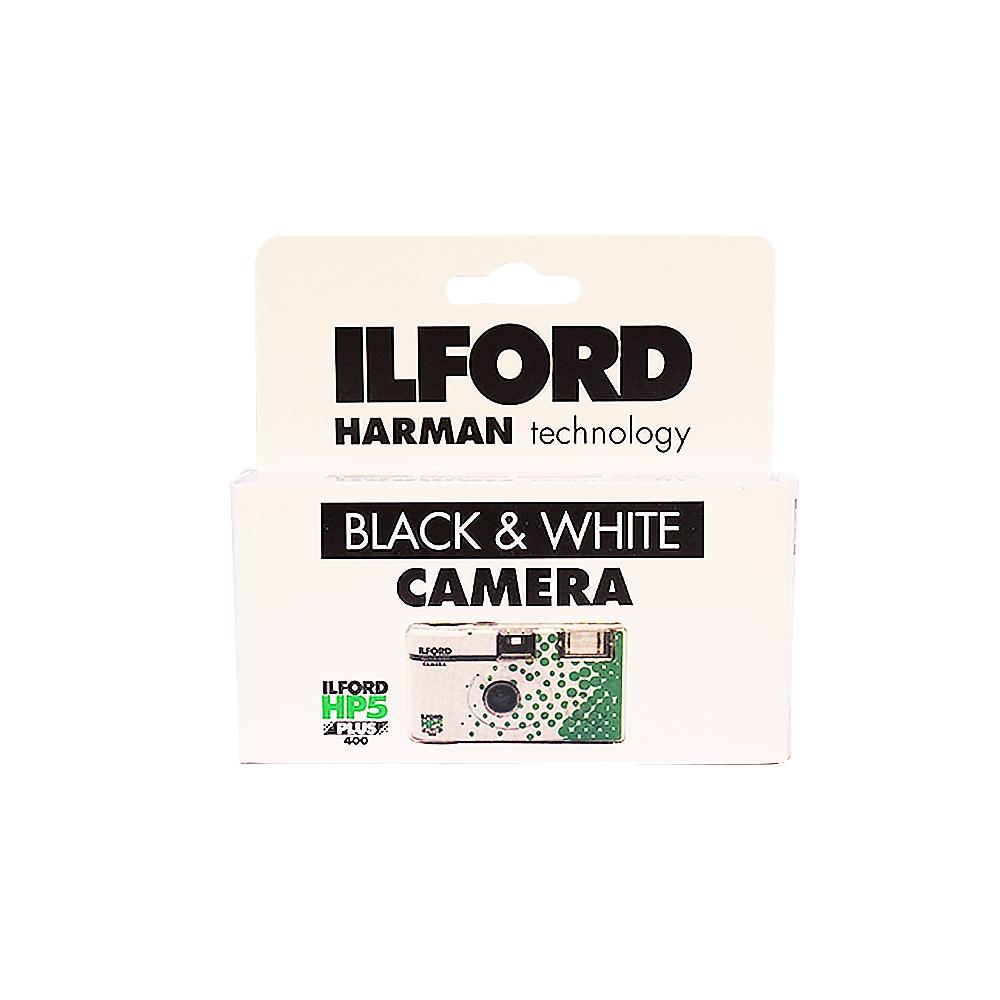 IMAGE grabbed from Film Folk's Official Website
The Ilford Camera is another black and white disposable camera with 27 exposures of HP5 PLUS film. It has an ISO 400 film and a built-in flash for low light shooting. It's only for Php 570, and you can find it via Film Folk at film-folk.com/collections.
Have you tried using disposable cameras before or are you planning to get one? Let us know your reviews and recommendations below!