Battle for Manila Bay: The Rehabilitation of the Historic Bay
With this year's rehabilitation in full swing, Manila Bay is in the spotlight now more than ever. Environmental organizations, advocates, and members of both the local and national government are working together to slowly restore the once pristine condition of the historical bay.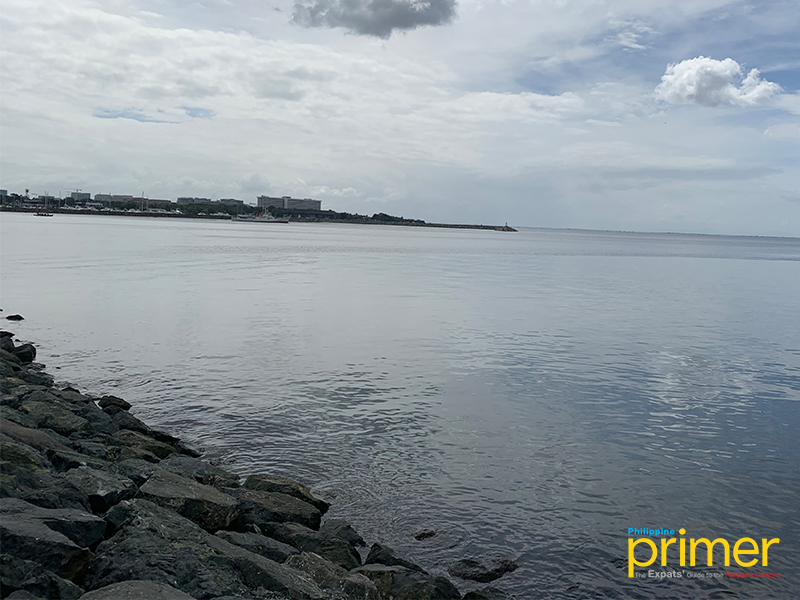 Manila Bay now, a few days after the rehabilitation began
Manila Bay in History: Of Trading and Wars
Manila Bay plays an important part in Philippine history. Not only did it serve as a place for trading, even prior to the Spanish colonization period, but it also served as the battleground for some of the most known wars in history including the infamous Battle of Manila Bay.
The Battle for Manila Bay
And now, hundreds of years later, a new battle cry is born, but this time it's a cry for rehabilitation and a chance for redemption for a cleaner Manila Bay.
The Manila Bay rehabilitation is dubbed as "Battle for Manila Bay" by Department of Environment and Natural Resources (DENR) Secretary Roy Cimatu. Although the rehabilitation began only on the latter part of January 2019, the Supreme Court issued an order to clean up Manila Bay back in 2008.
G.R. Nos. 171947-48 designated DENR as the primary government agency responsible to restore Manila Bay to a point where its waters shall be fit for swimming, skin-diving, and other forms of contact recreation.
President Rodrigo Duterte allocated a total of Php 42.95 billion for the three-year duration of the rehabilitation project. This includes the clean-up of Manila Bay, as well as the relocation of settlers residing in the area.
DENR's main objective is to reduce Manila Bay's current fecal coliform level of 330 million most probable number (MPN) per 100 milliliters (ml) to less than 270 MPN/100 ml by December 2019.
Even birds are starting to visit the recently cleaned bay
In Solidarity
The project commenced with a solidarity walk from Quirino Grandstand to Baywalk last January 27, 2019. This was participated by thousands of environmental organizations, advocates, and members of the 12 government agencies appointed to assist DENR in the rehabilitation project.
The walk was followed by simultaneous clean-up activities in Baywalk, Las Pinas-Paranaque Critical Habitat & Ecotourism Area (LPPCHEA), Marine Tree Park in Navotas, and Talaba Dos in Bacoor, Cavite.
A silt curtain was also placed around a bridge in CAVITEX (Manila-Cavite Expressway). At the same time, the rehabilitation was launched in Region III particularly in the towns of Obando (Bulacan), Mariveles (Bataan), and Guagua (Pampanga).
These rocks along the bay used to be filled with trash and garbage
Closing In on Violating Establishments
DENR Secretary Cimatu reiterated that strict implementation of environmental laws like the Philippine Clean Water Act of 2004 (R.A. 9275) is key to address the problems faced by Manila Bay today.
In connection to this, the Laguna Lake Development Authority (LLDA) has started releasing closure orders for violating establishments located around the bay. Three establishments received cease and desist orders on the first day of the rehabilitation alone.
The Talk of the Town: The New Manila Bay City of Pearl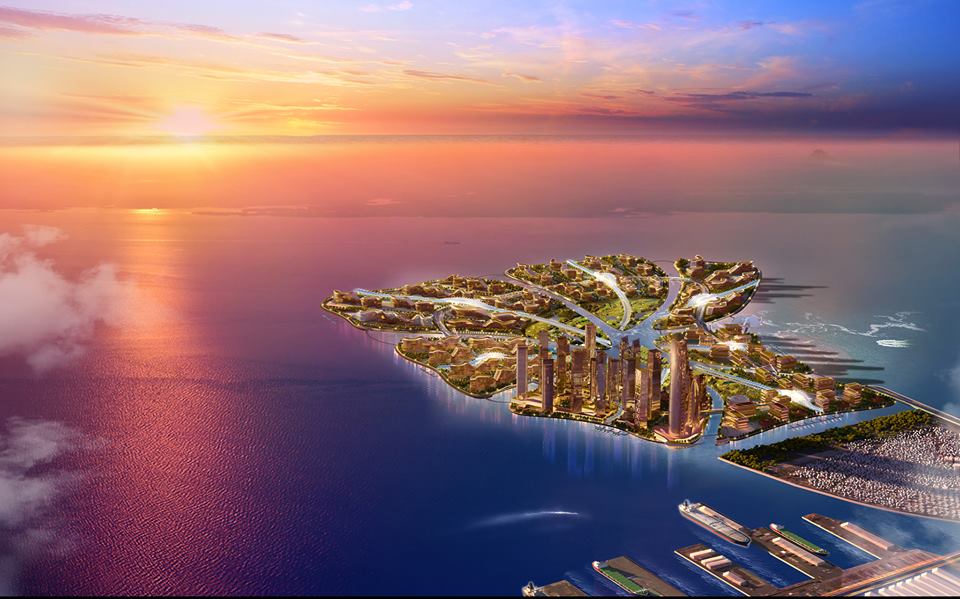 IMAGE The New Manila Bay City of Pearl Facebook
And now, Manila Bay is once again put on the limelight as a new reclamation project resurfaces amidst its rehabilitation process.
Talks about The New Manila Bay City of Pearl can be dated back as early as 2017. In fact, Manila Mayor Joseph Estrada and Pasay City Mayor Antonino Calixto signed a Memorandum of Agreement (MOA) last November 2018 in connection to the pursuance of the project.
The New Manila Bay City of Pearl, if pushed through, will be considered as the world's biggest smart city at 407.42 hectares. It will be led by local company UAA Kinming Group Development Corp., together with global companies from Hong Kong, China, Southeast Asia, and Europe.
---
Sources: DENR, DENR (02), G.R. Nos. 171947-48, CNN Philippines, ABS-CBN News, BusinessMirror, and New Manila Bay City of Pearl Facebook