Google Flights Is Now Available in the Philippines
Here's some good news for all travelers out there: You can now book your next dream vacation using Google Flights!
Google Flights is Google's latest venture that aims to assist tourists in their traveling needs, providing an avenue for users to book and compare the cheapest flights available. 
Google Flights may just be your next travel buddy 
Adventure begins by keying in the preferred location and target depart and return dates. If you don't have a specific date in mind yet, don't worry as it also shows travelers the best-valued prices of flights available on different dates.
Google Flights shows the cheapest flight prices on different dates 
Google Flights then provides a compiled list of different airlines that offer flights to the destination on the selected dates. The cheapest and best flights available are shown first.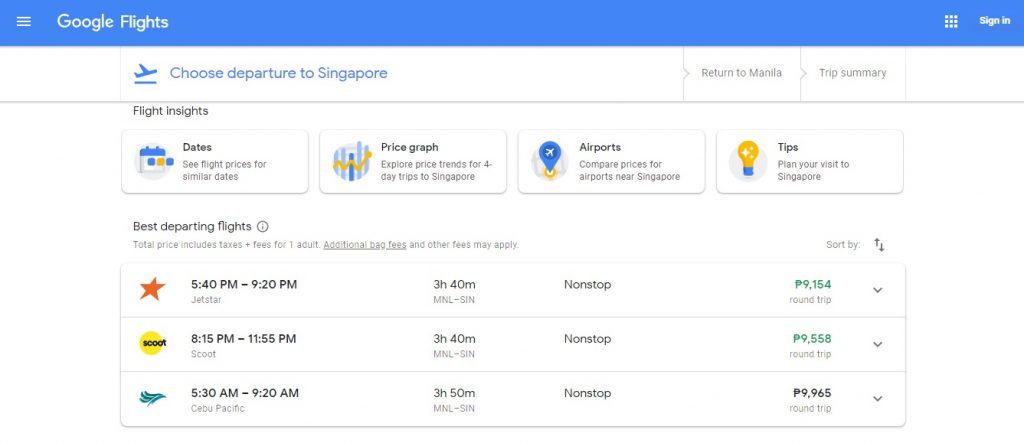 Flights that are considered at a greater value are shown first
But flights with higher fares compared to the first shown are also listed 
It is also user-friendly and customizable to accommodate the different needs of travelers. Not only can they search according to location, dates, and prices, but they can further narrow down their choices by airlines, time of flights, number of stops, and connecting airports, among others.

Users can choose flights beyond dates and prices
Google Flights can also predict which flights are likely to be delayed. At the same time, it gives users an option to track the cheapest flights to a location leaving on selected dates by sending them alerts and notifications on their emails.
Ready to tick off that travel bucketlist? Then, go give Google Flights a try now! Google Flights is available for desktop, mobile, and tablet.
---
Sources: Google Flights, Newsbytes, and Spot.ph