Wellness Crawl at Mckinley Hill: Unique experiences of relaxation in the city
On days you feel like there's no escape from the city… Well, you don't have to escape! Just choose the right place for the much-needed pampering and relaxation. The good thing about Metro Manila is that it is not so hard to find one—Mckinley Hill, a romantically European-inspired leisure development in Taguig is just the right place to be in.
Megaworld Lifestyle Malls recently put forth "wellness crawl," a concept that, similar to a food crawl, lets you purely indulge in spa and wellness treatments and explore different places that each gives you a unique experience of relaxation.
Relaxation + strength and flexibility through yoga
Yoga is especially ideal for individuals who lack time for exercise. Yoga is not only a meditative practice but is also a good exercise for the body. That means you get both relaxation and workout in one yoga session. Contrary to what some people think, you can actually sweat a lot in yoga.
Located in Venice Grand Canal Mall in Mckinley Hill, Yoga+Express is an ideal first stop for your personalized wellness crawl before heading to a massage or nail spa. This yoga studio offers aspiring yogis flexible schedules and programs that can suit different lifestyles and needs. Their yoga class types include Hot (ideal for beginners), Hot Core, Flow, Jivamukti, Yin, Ashtanga, and Inferno Hot Pilates.
You can contact Yoga+Express at 02-777-3174 or 0919-991-7710.
Relaxation + therapy through massage
After releasing sweat and tension in your body, a perfect follow-through is a good massage. Getting a massage after a workout helps you better appreciate every stroke and every glide on your muscles. A great place to head to right after your yoga session is Aloha Wellness Spa in Tuscany, which is just a stone's throw away from Venice Grand Canal Mall. Aloha Wellness Spa is a Golden Globe Awards' awardee of Best Spa Services in 2016.
For first-timers at this Hawaiian spa, the best treatment to get is their one-of-a-kind Hawaiian Lomi-Lomi (Php 395) massage. The therapist moves in a way that would remind you of a Polynesian dancer—even though you can't see her, you can feel the rhythmical movements on your body. The therapist makes use of palms, fingers, forearms, knuckles, elbows, knees, feet, and even sticks and stones.
Aloha Wellness Spa is open from 1 p.m. to 3 a.m. every day. You can contact the spa at 0917-278-1818.
Relaxation + glamour through hand and foot spa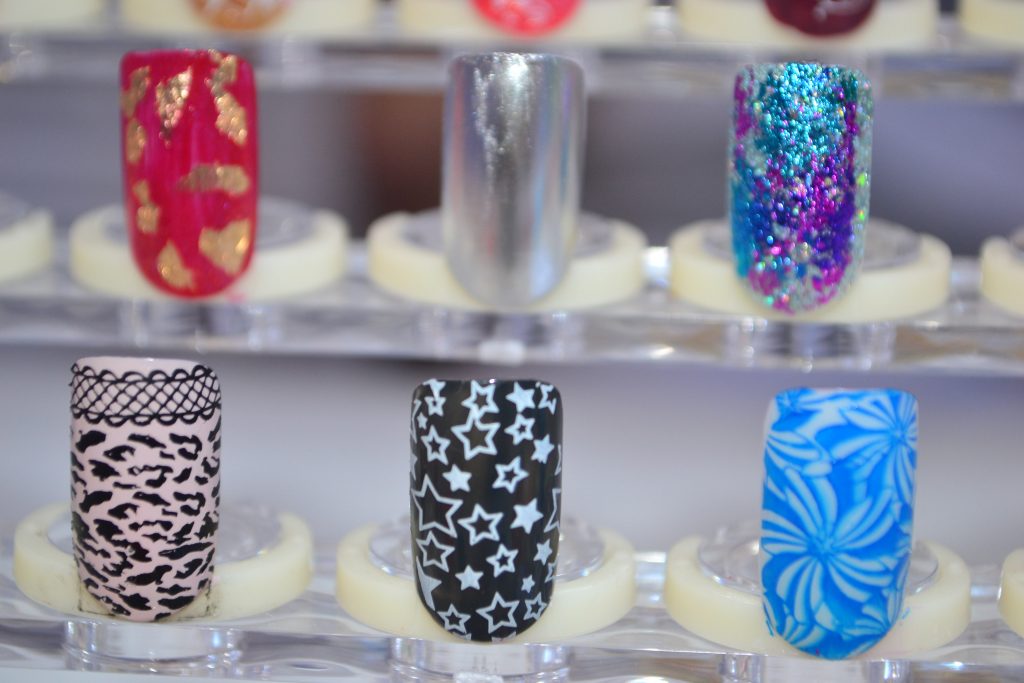 After a heavenly massage, extend your wellness treat at I Do Nails and feel better by making your hands, feet, and nails looking more glamorous! It is also located in Tuscany, just a short walk from Aloha Wellness Spa. This full-service nail and waxing salon caters not only to women and men, basically anyone who wants a good pampering as they sit on a comfy lounge chair while watching a movie or two at the salon.
Women are surely going to love their nail art stamping technology called Peel-Off Guard, in addition to their Seche Vite top coat and long-lasting gel manicures. Besides the nail services, I Do Nails also offers hand and foot spa services, paraffin treatment, and different packages that let you enjoy different types of services. For instance, their Happy Weekend (Php 1,450) lets you soak yourself in around two hours of pampering with "Rescue me" hand spa and "Ooh la la" foot spa with cooling masks and manicure and pedicure.
I Do Nails is open from 11 a.m. to 10 p.m. every day. You can contact them at 02-823-3495 or 0917-838-8095.
Everyone should allow themselves time to unwind, recharge, and feel renewed every once in a while. Whether it's yoga, sports, massage, or spa, there are many ways you can free yourself from the overwhelming swing of the city. Explore Mckinley Hill and you might just find many other stops to add to your own wellness crawl.
Also read: One Day Guide to Mckinley Hill 
---
Written by Rei Leaño