Fukudaya in BGC adds more exciting Japanese dishes to their menu
Japanese cuisine lovers will surely be delighted to know that Fukudaya is adding new and exciting items on their menu. This Japanese restaurant in Arya Residences, Bonifacio Global City came up with a variety of delicious treats, and we're here to introduce these sumptuous treats to you!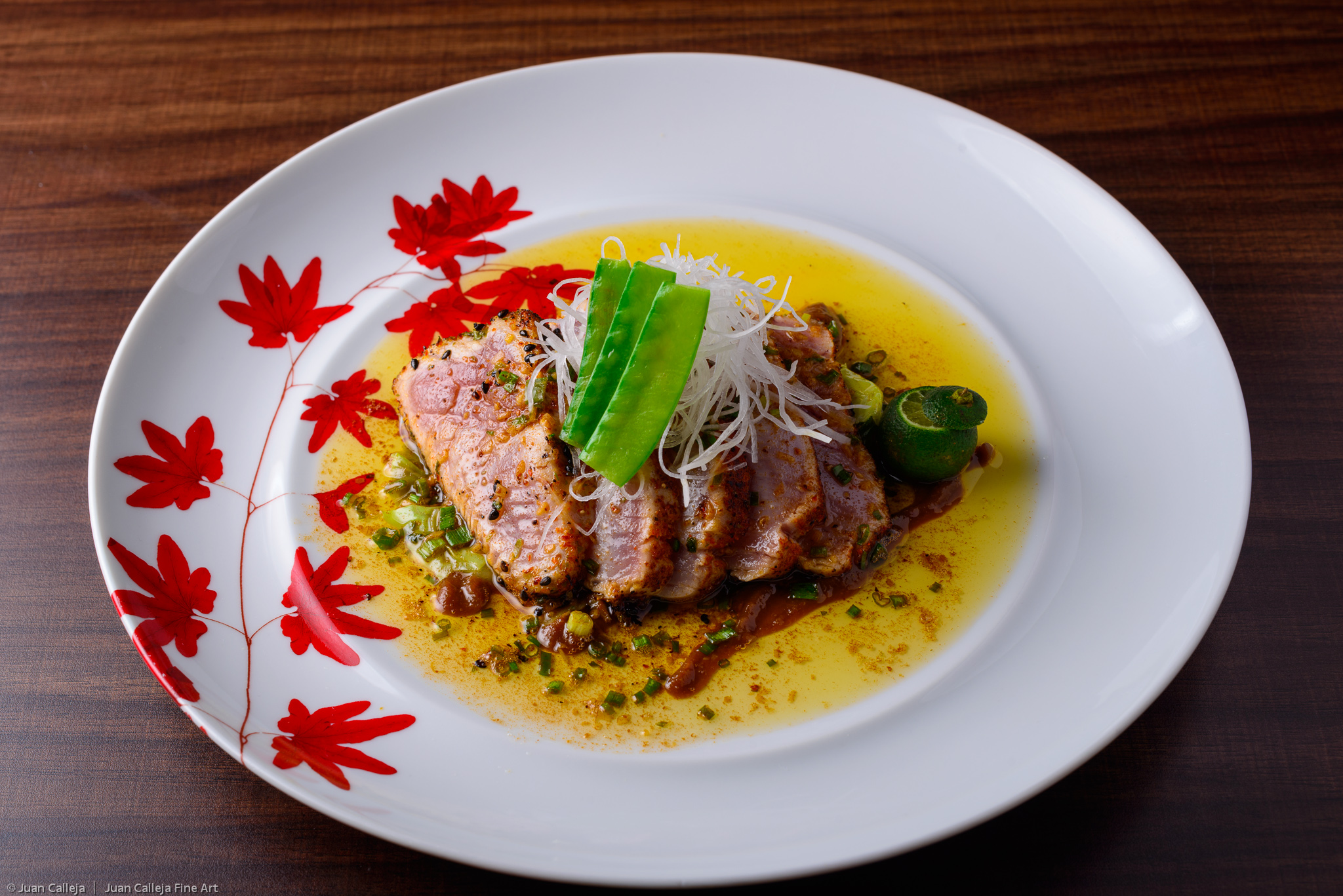 Pan Fried Coated Tuna with 7 kind-Japanese Chili in Miso Butter Sauce (Php 600)
This dish was once served as a Valentines Special and now, it has become a regular on the menu thanks to its popularity. This dish is made with Shichimi Togarashi or the Japanese 7-spice blend that is mostly used to flavor soups, noodle dishes, grilled meats, and seafood, while the Miso Butter Sauce adds a unique umami flavor to any dish, especially with fried or grilled meats.
Teriyaki Chicken soaked in Ponzu with Homemade Teriyaki Sauce (Php 380)
Teriyaki is any dish of meat or fish marinated in soy sauce and grilled. However, in Fukudaya, they step it up with not only soaking the chicken in just soy sauce as they use ponzu. Ponzu is a Japanese dipping sauce made from soy sauce, lime juice, vinegar, and fish flakes that gives it a tart and tangy citrus flavor. Though the ingredients are all Japanese, the name is derived from the Dutch word, pon meaning punch.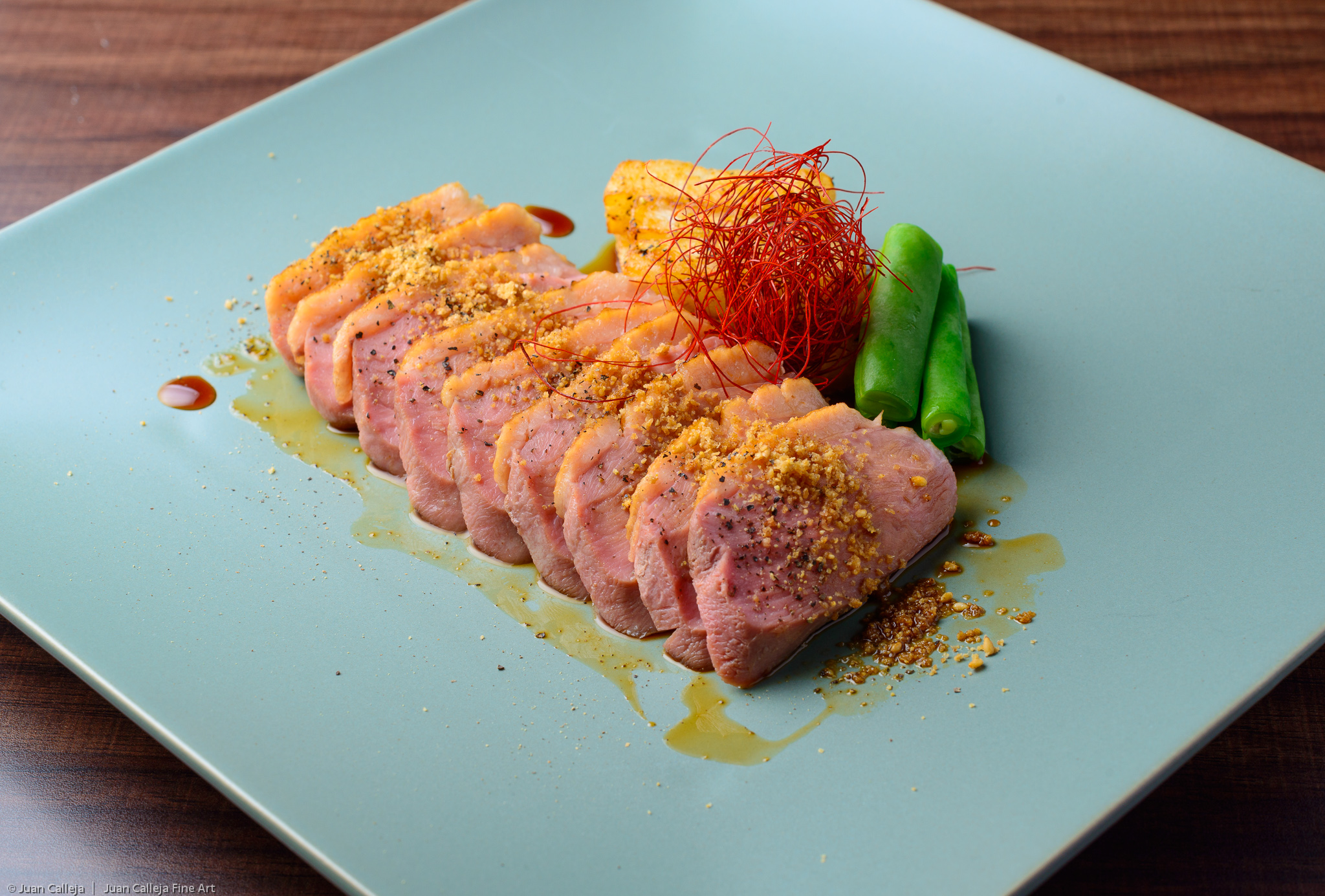 Roasted Tender Duck Breast Sesame Teriyaki Sauce (Php 1,250)
Quite possibly one of the most interesting and colorful of all of Fukudaya's new dishes, the Roasted Duck is served with sesame teriyaki sauce. Teriyaki sauce is a mixture of soy sauce, sake, ginger, and other flavorings, used in Japanese cooking as a marinade or glaze. Classic teriyaki sauces have a sweet-savory flavor that adds a special taste and shine. With the addition of sesame seeds, the sauce gets a nutty flavor that will complement the meat and vegetables.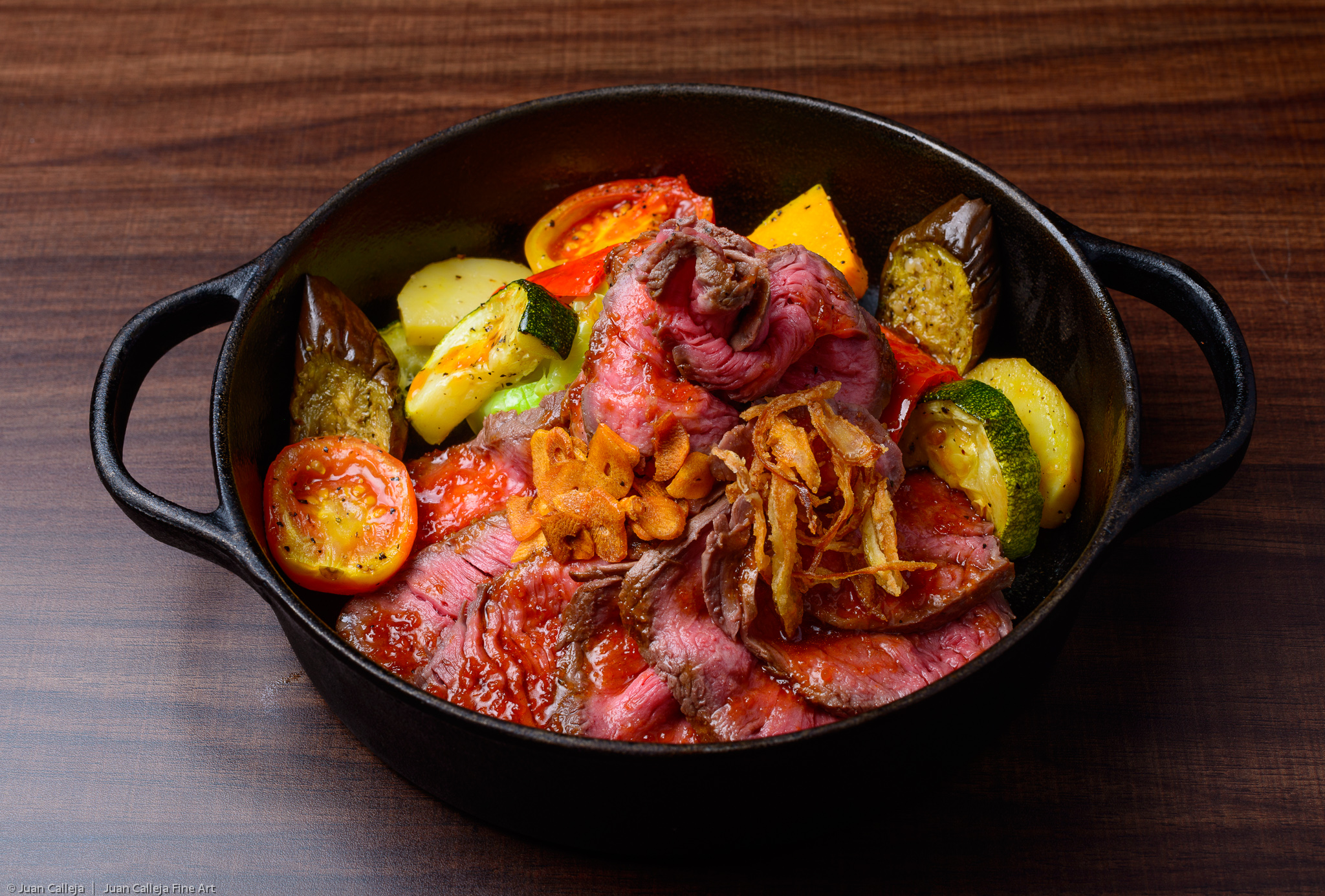 Australian Wagyu Steak in Garlic Sauce with Assorted Grilled Vegetables (Php 1,550)
Wagyu is one of the most desired cow meat in the culinary world. With an even distribution of fat, the steak has an outstanding texture and aroma and sided with vegetables and garlic sauce. Diners will surely enjoy the fragrant and flavorsome dish only at Fukudaya.
Also read: Fukudaya Japanese Dining at Arya Residences in BGC
To enjoy these new Fukudaya dishes, book a reservation now!
Fukudaya has three guest chefs from one of Japan's largest and most popular food caterers. They use cooking equipment imported from Japan, hence the curation of sumptuous modern Japanese epicurean enjoyment.