PROMO: Special Valentine's Menu at 3 of Makati's Most Romantic Restaurants
UPDATE as of February 2019, Carpaccio Ristorante Italiano has announced their closure:
It is with sincere regret and reluctance to notify you that Carpaccio Ristorante Italiano will be closing permanently its doors on the evening of February 16, 2019, after 24 wonderful years of being one of the leading Italian restaurants in Manila.
Nevertheless and on a positive note, we are happy to inform everyone that we will continue to serve the most popular Italian dishes in our two restaurants in the same building – Chesa Bianca & I'm Angus Steakhouse. In the case of functions, we will be more than happy to attend requirements on the Carpaccio premises.
—
The best place to take your loved one on a romantic date is in Yakal, Makati, where three of the best and most intimate dining venues can be found.
Whether you want an Italian, a Swiss, or a Western-inspired date, you are sure to get the best experience at Carpaccio, Chesa Bianca, and I'm Angus, which all offer a thoughtfully made Special Valentine's Menu for everyone who wishes to have a memorable Valentine.
At Carpaccio, you will be treated to a five-course Valentine's Menu that will bring you images of romantic restaurants that sit on each side the waterways of Venice. The main course options, Salmone con Crosta alla Erba or Bistecca di Manzo alla Casa, will certainly have your taste buds sailing on elegant flavors.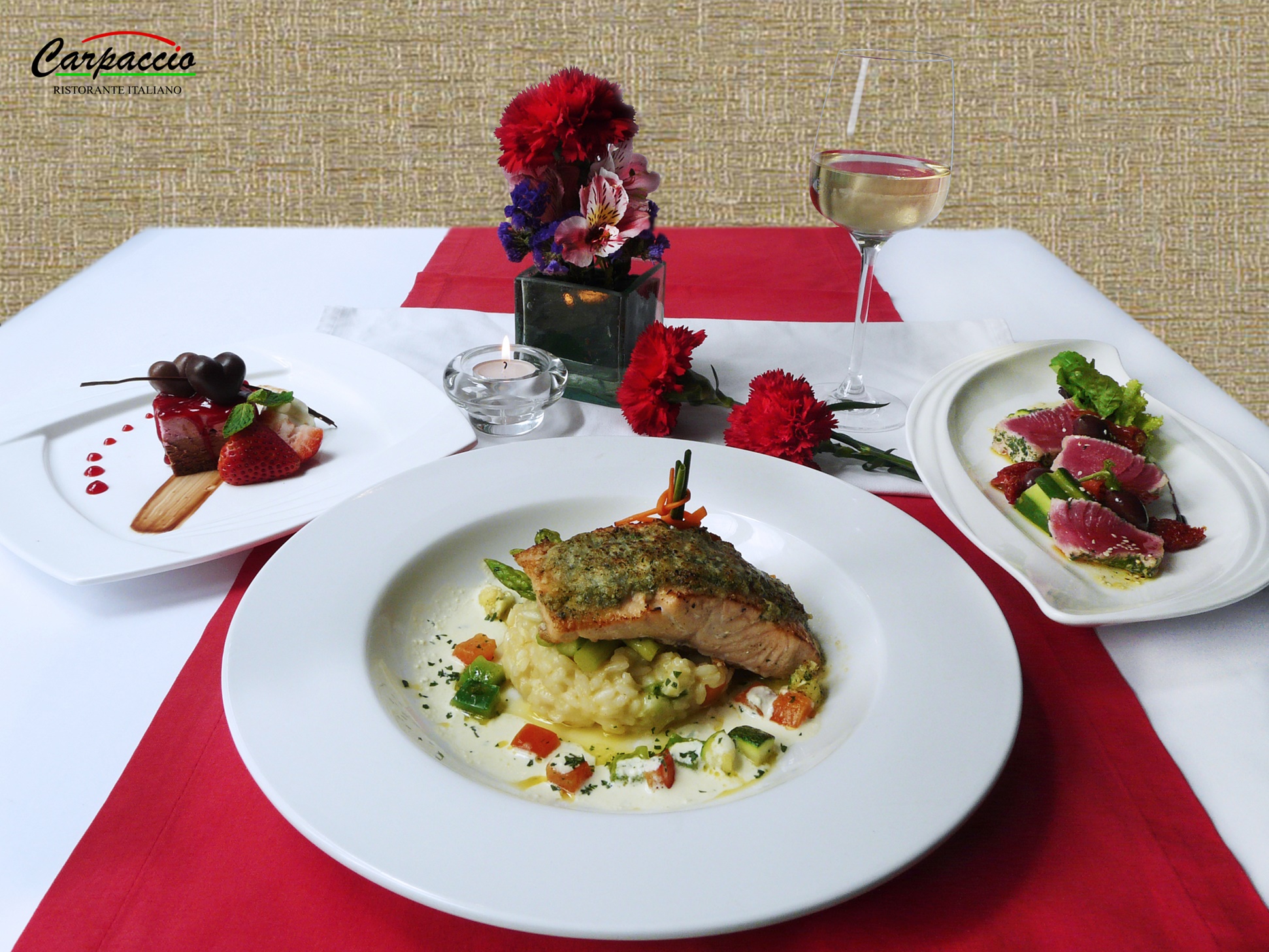 To make your reservation, call Carpaccio at 02-867-3164 or 0956-135-4202.
Also read: Carpaccio Ristorante Italiano in Makati
At Chesa Bianca Swiss restaurant, the environment will make you feel like you're sharing a passionate Valentine's menu with your loved one at a countryside home, where mountains and green pastures dominate the surroundings. You will surely enjoy their main course options: Duet of Salmon and Lemon Sole Jamtland or Mustard and Herb Crusted US Beef Tenderloin.
For reservations, call Chesa Bianca at 02-815-1359 or 0956-135-4212.
Also read: Chesa Bianca Swiss Restaurant in Makati: Bringing Swiss flavors to the Philippines
The cozy restaurant of I'm Angus Steak House also invites you to enjoy a Valentine's Menu that will not only fill you up with passionately made food but will also fill your hearts with great satisfaction. While they are known for their high-class steak offerings, I'm Angus also prepared a seafood option. You may choose between Steamed Sterling Halibut or Roasted CAB Prime Rib for your main course.
Be sure to make your reservation at I'm Angus Steak House by calling 02-892-5852 or 0956-135-4213.
Also read: Have a Special Steak Night at I'm Angus Steakhouse in Yakal, Makati
Make your loved one feel special by taking them to only the best restaurants in the city! These Special Valentine's Menus are available from February 13 to 15 only, at 5:30 p.m. – 8 p.m., 8 p.m. – 10 p.m., and 10 p.m. – 12 m.n. The price is at Php 1,800+ per person.