Local Chocolate Brands in PH
Raise your hand if you love chocolates!
Have you been craving for something sweet or perhaps chocolates after every meal or as a snack? Every country has their signatures chocolate bars, and here in the Philippines, Filipinos love their chocolate. Locally, we have a cacao farm and grow them to produce local and mouth-watering chocolates. We've listed down some of the brands, which you can get in any convenience store, grocery, and supermarkets nationwide.
Goya Chocolates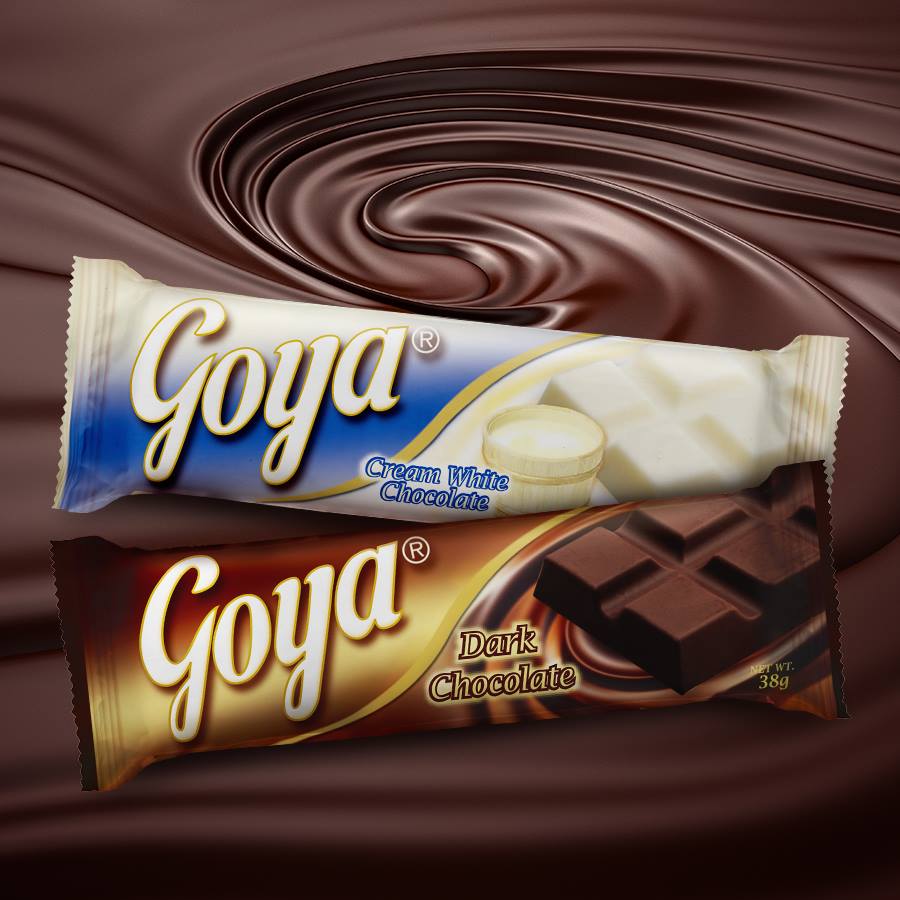 /IMAGE Goya Chocoholic's Facebook Page
Goya most probably is one of the most popular chocolate brands in the country. The owner, Jose Nilo Chincuanco Jr., director and general manager of Delfi marketing Inc., said that it was 1956 when the story of Goya Chocolates started. Soon, they had different products such as chocolate spreads, and baking ingredients such as chocolate buttons, easy melts, chocolate syrup and baking powder. They are also known to be affordable making you satisfied with your chocolate cravings.
Malagos Chocolate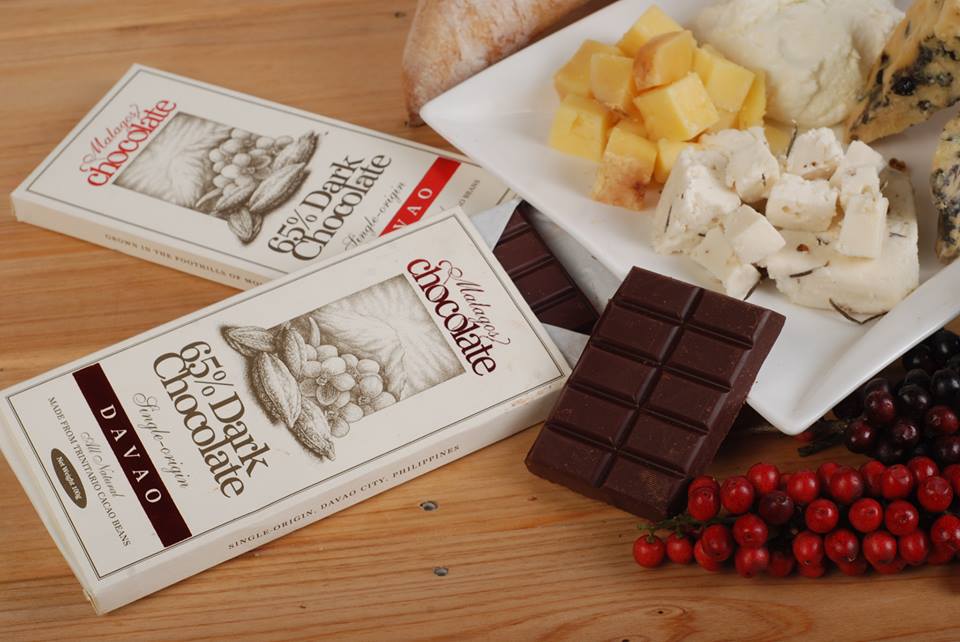 /IMAGE Malagos Chocolate Facebook Page
Malagos Chocolate is from Malagos Agri-Ventures Corporation, a family based business based in Davao City. In 2003, Roberto and Charita Puentespina started to rent a farm that had existing cacao trees. This brand makes their chocolate the traditional way by open-roasting the beans in firewood, then grinding and molding them. After 9 years, 2012, they've established Malagos Agri-Ventures Corporation and started making premium single-origin cocoa liquor and other more products made locally. To this date, they have garnered different awards and is famous in various countries as well.
Ricoa Chocolates
/IMAGE www.foodcitations.com
Ricoa is a brand of Chocolates in the Philippines, under Commonwealth Foods (Philfoods Division). They have various types of chocolates to choose from as well as powdered drinks and baking items. Some of their products include Flat Tops, Curly Tops, and Ricoa Cocoa that is often used in making champorado, a local chocolate rice porridge. Ricoa is known for their rich chocolates, something that everyone grew up with and came to love.
King's Chocnut

/IMAGE www.casaveneracion.com
An all-time Filipino favorite, King's Chocnut is what childhood is about when you grew up in the Philippines. If Americans love their peanut butter, Filipinos love their chocnut. Known to be the favorite snack of kids and adults, Chocnut is a sweet, chocolatey, milky, peanut flavored snack wrapped in foil and paper. Anyone can buy this at supermarkets, groceries and small stores nearby. It is the most loved snacks by foreigners, expats, and Filipinos who are feeling homesick. Another variant is Hany Chocolates that is also the same as this brand, they are now in the same company.
Theo and Philo Chocolates
/IMAGE Theo and Philo Facebook Page
If you're looking for something to indulge yourself, Theo and Philo Chocolates are artisan chocolates made for everyone to enjoy the full experience of eating chocolates. The cacao that they are from Davao City, while the sugar is from Bacolod City. They have added different local ingredients to create interesting flavors. Founded in 2010 by Mr. Philo Chua, Theo and Philo Chocolate are the first bean to bar, single origin chocolate maker in the Philippines. They have added flavors such as local coffee and floral notes, each package is artistic and eye-catching. Theo and Philo Chocolates aren't usually found in some supermarkets, as it is stocked by certain coffee shops and such.
Also read: Theo & Philo Artisan Chocolates