World-Famous Filipino Fashion Designers
World-Famous Filipino Fashion Designers
Updated as of February 17, 2021
1. Jose "Pitoy" Moreno
Pitoy Moreno is a pillar of Philippine fashion. This renowned fashion designer is known for his sophisticated Baro't Saya, the national costume of the Philippines for women, costumes made from raw materials from Philippines like jusi, pina and lepanto. His implausible flair in fashion design has already clothed worldwide royalties like the First Ladies of the Philippines, Queen of Thailand and Bulgaria and the Princes of Japan. He was named National Artist by then President Gloria Macapagal-Arroyo.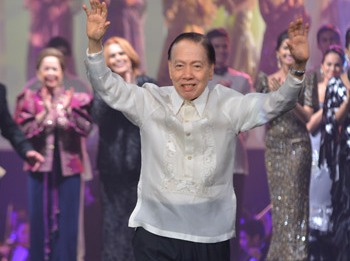 (Photo grabbed from: http://dandy-elizar.blogspot.com/2011/12/legendary-pitoy-moreno-gala.html)
2. Michael Cinco
Michael Cinco is a Dubai-based Filipino designer who is best known for his magnificent couture gowns. He studied Fine Arts at one of the most prestigious universities in the Philippines, and later pursued fashion design training at SLIMS fashion and arts school. His creations merely speak grandeur and elegance, allowing him to dress famous Hollywood celebrities like Beyonce, Rihanna, Lady Gaga, Britney Spears, Jennifer Lopez, Christina Aguilera, Nicole Scherzinger, Paris Hilton, Chris Brown and supermodel Tyra Banks. He is also setting the whole world in full admiration and sartorial lust with his breathtaking creations soaring all over the world like Russia, Kazakhstan, Uzbekistan, Dagestan, China, Macau, as well as US and European.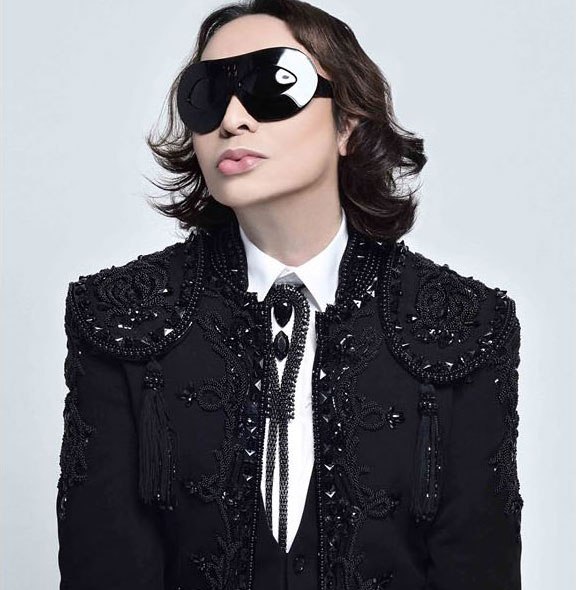 (Photo grabbed from: http://www.michaelcinco.com)
3. Rajo Laurel
Rajo Laurel is one of the top fashion designers in the Philippines. He is known for standout details such as embroidery, beadwork and hand painted prints in his creations. His twenty two years into the fashion industry have had him landed on several prestigious awards locally and internationally for fashion design and entrepreneurship. Almost all Filipino celebrities have already donned Rajo beautifully with grace and poise in red carpet events. Laurel also served as a permanent judge on four seasons of Project Runway Philippines.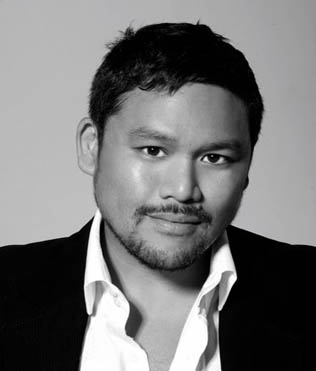 4. Francis Libiran
Francis Libiran is the latest Filipino designer to be featured on Hollywood Supermodel Tyra Bank's long-running reality TV show "America's Next Top Model British Invasion." He studied Architecture at the University of Santo Tomas before pursuing a program in Fashion Design at the Fashion Institute of the Philippines. His great finesse for fashion and art has brought him into many international and local successes: In 2013, he became the highlight in the very first Canada Philippine Fashion Week in Toronto, Canada and showcased his Spring/Summer 2014 collection in 'FashioNXT', the biggest fashion event in the US outside New York in Portland, Oregon. In that same year, Francis Libiran was also the lone representative of the Philippines in the annual fashion show in Tokyo, Japan, the Sakura Collection held at the Tokyo Tower. He also created Miss World 2013, Megan Young's winning gown that brought so much pride and honour to the country because after almost 50 years, the Philippines finally won the prestigious competition.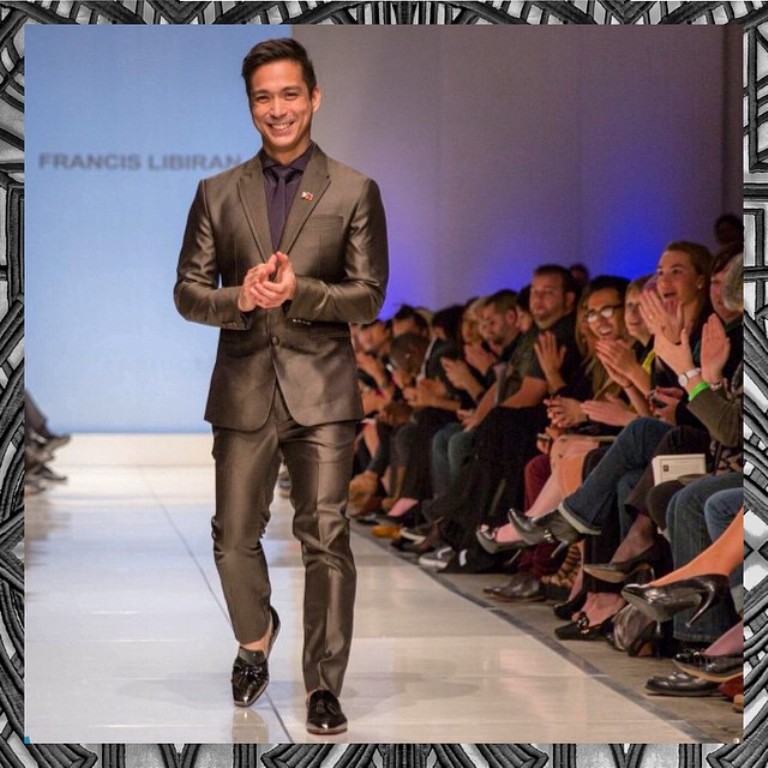 (Photo Grabbed from Francis Libiran official Facebook page: https://www.facebook.com/Francis-Libiran-249666728420879/home)
5. Mich Dulce
Born Michelle Dianne Lopez Dulce, this young Filipina milliner is surprising the world with her outstanding hats and headpieces. Glamorous spotlights were all on her after she was named as the British Council's 2010 International Young Fashion Entrepreneur of the Year. Her creations involve wholly sustainable, socially enterprising and ethical Philippine raw materials combined with traditional European millinery techniques. Dulce has since been working on her line of contemporary millinery which she showcases at London and Paris Fashion Week. Her striking creations were being styled up by prominent Hollywood faces like Anna Dello Russo, Lady Gaga, Adam Ant, Leighton Meester, and Georgia May Jagger. Mich Dulce currently owns a clothing store called Store For All Seasons in Mandaluyong City, Philippines.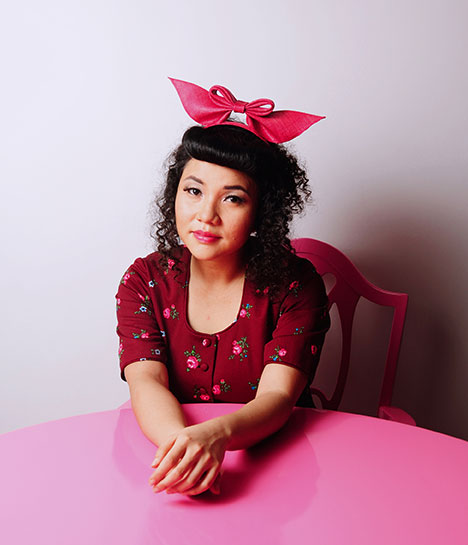 (Photo grabbed from: http://michdulce.com/)
6. Monique Lhuillier
Dubbed as the Hollywood's favorite wedding gown designer, Monique Lhuillier is internationally recognized as one of America's foremost designers. Growing up in the Philippines, Monique's early experiences with fashion took place alongside her mother whose own sense of personal style and elegance were major influences for the designer. The Monique Lhuillier brand has become synonymous with luxury, femininity, allure and unparalleled glamour. She has dressed celebrities and important political figures such as Kristen Stewart, Halle Berry, Reese Witherspoon, Drew Barrymore and the First Lady Michelle Obama.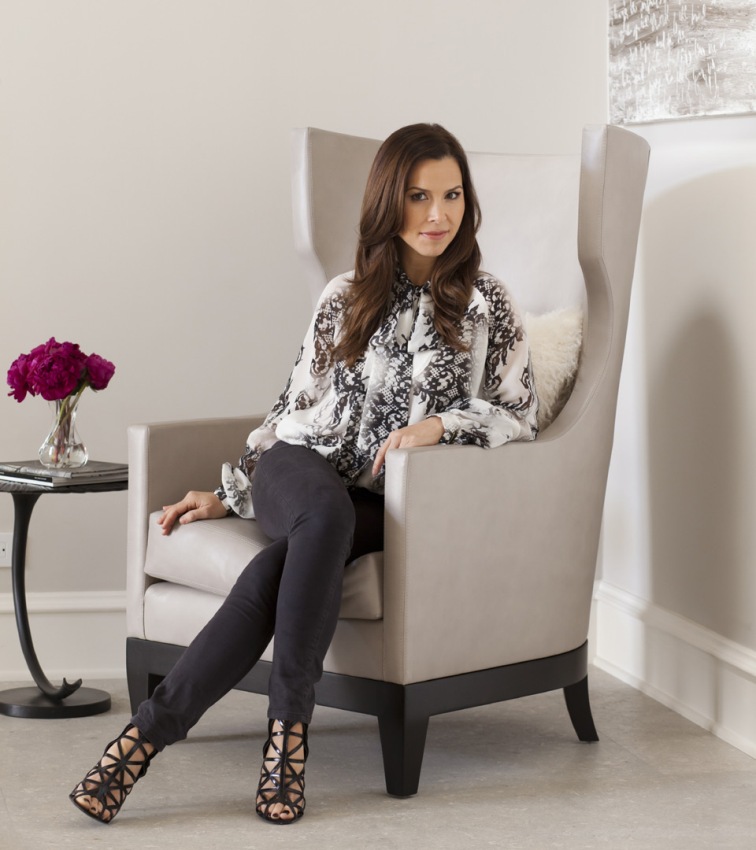 (Photo grabbed from: https://www.moniquelhuillier.com)
7. Oliver Tolentino
Born in Bataan province in the Philippines, Oliver Tolentino, known as Los Angeles' red carpet couturier, is the first designer in the Philippines to set up clothing line in the US. He specializes in eco-friendly fabrics, earning him the title of 2011 Featured Designer of eco-ethical endeavour Rags2Richers. He was also the first ever featured Eco-Designer at Global Green's 2012 Pre-Oscars party and the 2010 sustainable Eco-Fashion award winner in the Bahamas. Tolentino is the celebrity go-to for everything luxurious and elegant – with popular screen idols featuring his creations in prestigious Hollywood red carpet events like Oscars, Golden Globe awards, Grammys, American Billboard Awards, People's choice Awards, Teen Choice Awards, Cannes Film Festival and a lot of more.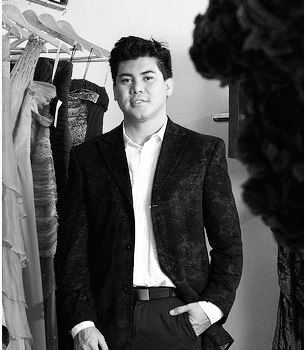 (Photo grabbed from: http://www.olivertolentino.com/)
Source: http://farahfashionsnyc.blogspot.com/2014/08/top-10-filipino-fashion-designers-you.html
http://lifestyle.inquirer.net/152972/pitoy-moreno-is-not-in-a-coma
https://www.facebook.com/OfficialMoniqueLhuillier/info/?entry_point=about_section_header&tab=page_info
http://www.olivertolentino.com/profile_olivertolentino.php