Visit Covent Grooming Lounge in Legaspi Village for an Elevated Barbershop Experience
Visit Covent Grooming Lounge in Legaspi Village for an Elevated Barbershop Experience
Seeking for a clean shave, a styled haircut, and a head massage? Come to Covent Grooming Lounge in Legaspi Village for an exceptional grooming experience that will surely make you leave feeling your best.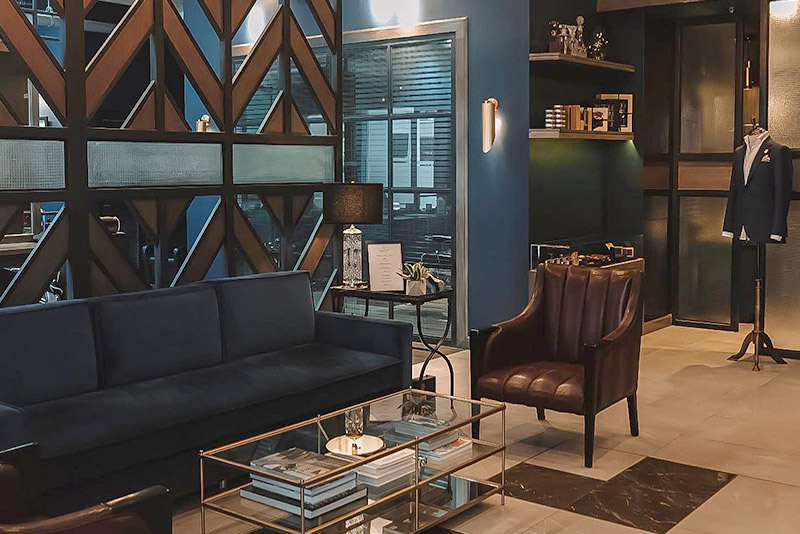 In 2018, Covent Grooming Lounge opened at The Grand Midori Hotel to service gentlemen with their Signature Haircuts (Php 450) that naturally comes with a complimentary choice of coffee or soda, consultation with expert barbers, relaxing shampoo, and a head massage.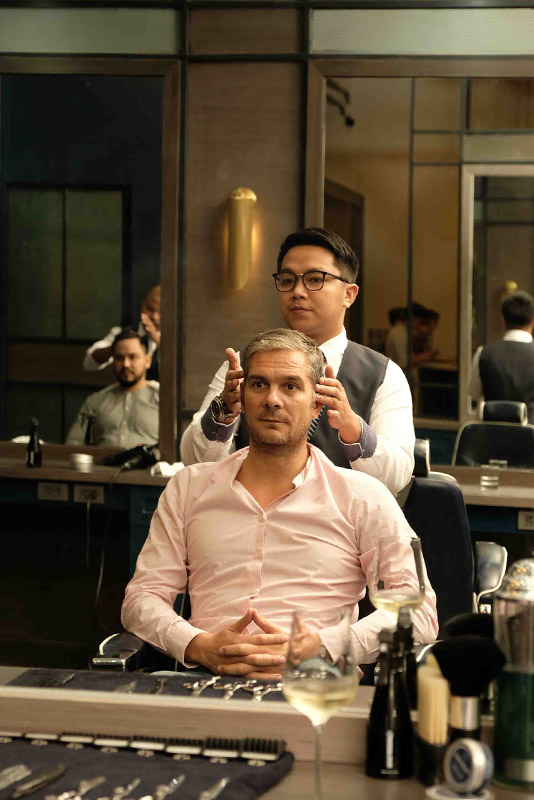 Whether you are looking to maintain your personalized grooming routine, asking for a restyle to a new look, preparing for an event, or simply find a posh refreshment in a quiet and comfortable space, Covent is there to satisfy and surprise its customers with their distinctive range of services.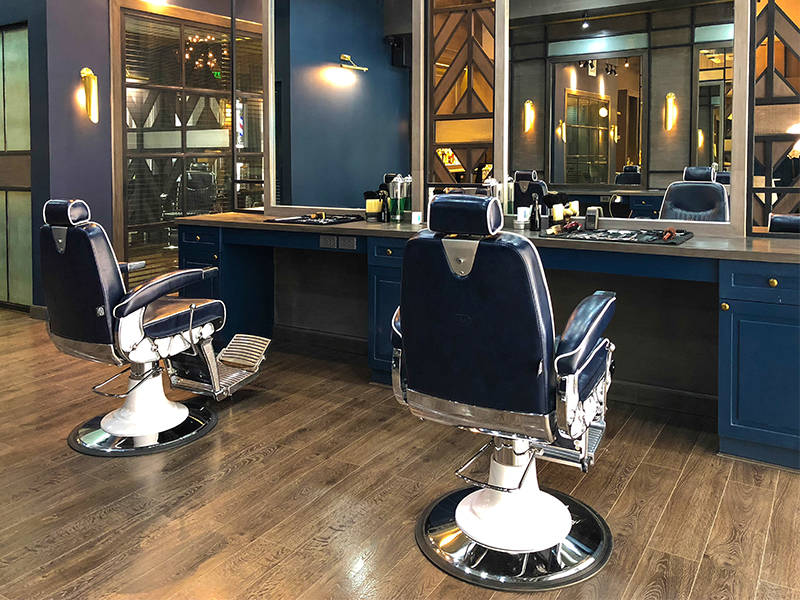 Some of their services include treatments such as Facial Cleansing (Php 1,150) that includes a hand massage, a stress-relieving Head/ Face Massage (Php 550) or the Full Hair Spa (Php 1,560).
Covent Grooming Lounge uses only the best products in its long list of pampering services for men.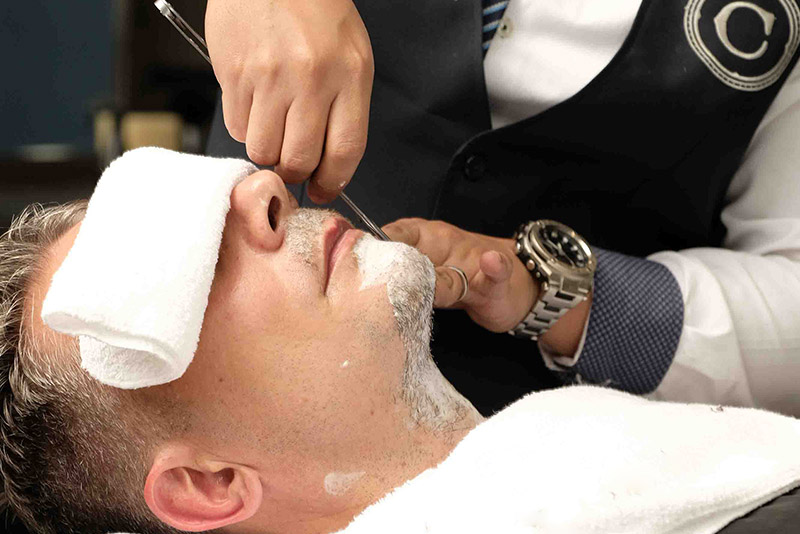 They also offer a full-service retreat that comes with a complimentary cocktail or whiskey to be rendered in a private room.
Retreat Option A (Php 2,450) includes a haircut, facial cleansing, and a head/face massage, while the Retreat Option B (Php 2,950) give you a haircut, shave/beard sculpting, facial cleansing, and head/face massage.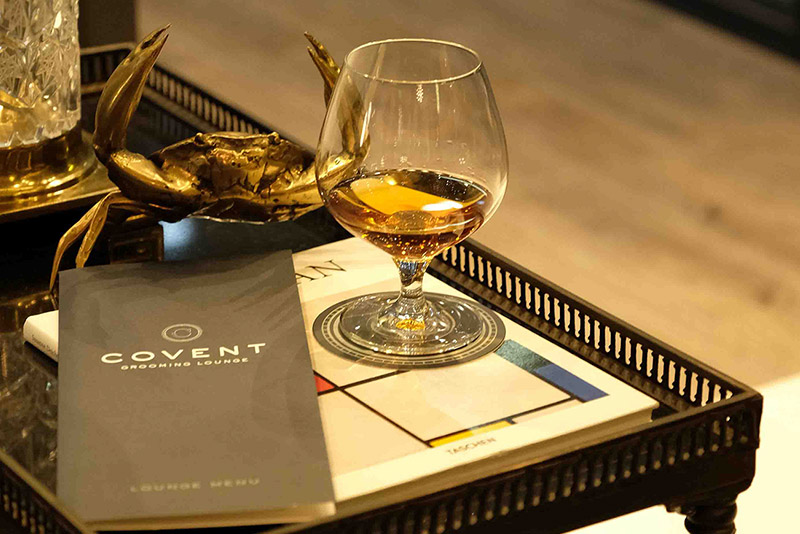 If you are a discerning gentleman looking for a barber experience, or someone looking to treat their man to make him feel his best, come to Covent Grooming Lounge where they understand the importance of each man's unique profile and tastes!
Also read: 7 Cool Barbershops in Manila for the Modern Man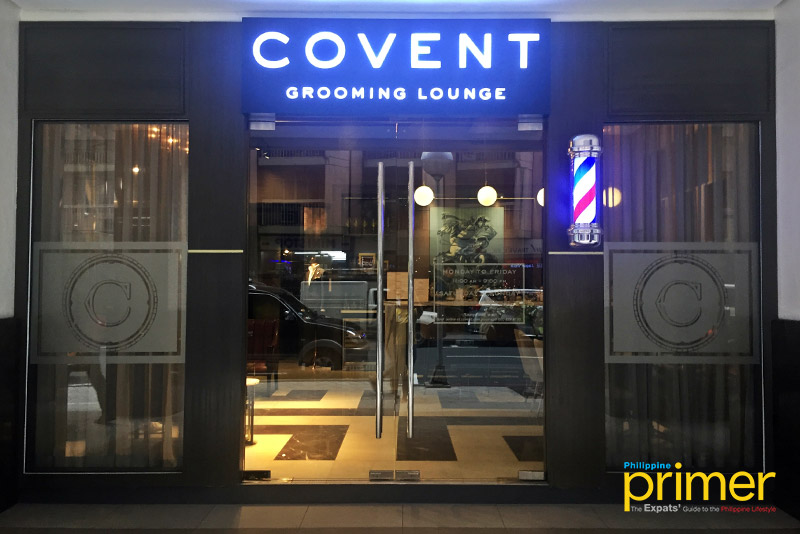 How to get here
Covent Grooming Lounge is located on the ground floor of The Grand Midori Makati along Bolanos Street. It is 5 minutes from Ayala Avenue and 3 minutes away from Greenbelt.
By car: If you are coming from Paseo de Roxas, you may pass through Dela Rosa Street then turn right at Bolanos Street. If you are from Ayala Avenue, turn right onto V.A. Rufino Street towards Dela Rosa Street and turn right at Bolanos Street.
There is a parking space in The Grand Midori Makati.
Details
Address: G/F The Grand Midori Makati, Legaspi St., Legaspi Village, Makati City
Contact info: 02-8829-8730 / 0905-409-0242
Business Hours: 11 a.m. to 9 p.m. (Mon to Fri), 10 a.m. to 9 p.m. (Sat to Sun)
Email: info@covent.com.ph
Website: covent.com.ph
Facebook: facebook.com/coventph
Instagram: instagram.com/coventph
---
This first appeared in Philippine Primer Japanese magazine November 2019 and English magazine December 2019 issues
Images courtesy of Covent Grooming Lounge