VAX Certificate is Now Available in PH
VAX Certificate is Now Available in PH
The Malacanang Presidential Spokesperson Secretary Harry Roque announced the pilot run of issuance of VaxCertPH last week.  
According to National Task Force Against Covid19, the initial phase of implementation of the VaxCertPH will prioritize requests coming from OFWs, and Filipinos who will be departing from the Philippines for international travel with the place of residence indicating NCR and Baguio City.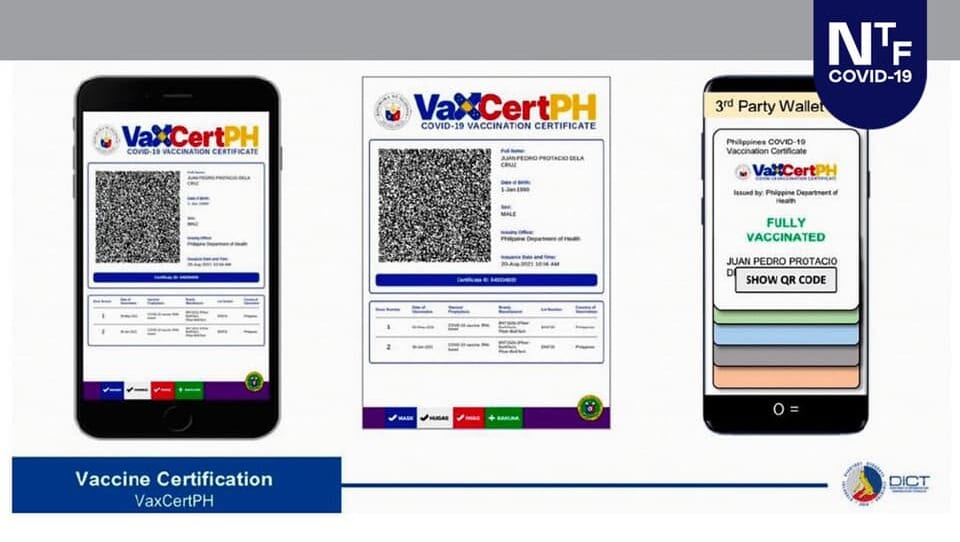 IMAGE from National Task Force Against Covid19
Meanwhile, the Department of Information and Communications (DICT) is mandated to assist private sectors and businesses to gain access for confirming the authenticity of vaccination certificates purportedly obtained using VaxCertPH.   
In addition, the VaxCertPH will be opened to the general public and for other purposes at a later time based on the recommendations of the VaxCertPH Sub-TWG to the IATF.
At present, all individuals who have been fully vaccinated against COVID-19 can now get their digital vaccination certificates through the VaxCertPH portal at:https://vaxcert.doh.gov.ph/
---
Written by Cedie Salido 
Source: National Task Force Against Covid19
You might also like...