@Tokyo Features Unique, Trendy Japanese Brands for Gifts and Everyday Use
@Tokyo Features Unique, Trendy Japanese Brands for Gifts and Everyday Use
Heads up, shoppaholics! @Tokyo is now open at The Podium, Ortigas, offering unique shopping experience with its trendy Japanese brands.
It's the shopping destination for brands such as Accessories Blossom, anello, Casio, Karusizawa Shirts, Legato Largo, Mis Zapatos, Owndays, Seiko, and Waterfront.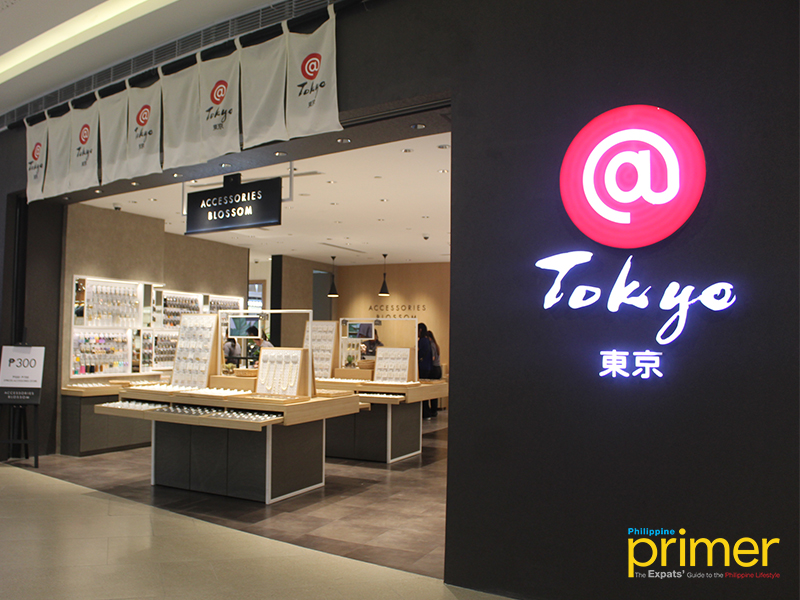 Ivan Yao, Roy Chua, and Marnie Chua opened @Tokyo as a shopping experience that brings the embodiment of Tokyo-young, fun, stylish, and modern to Manila.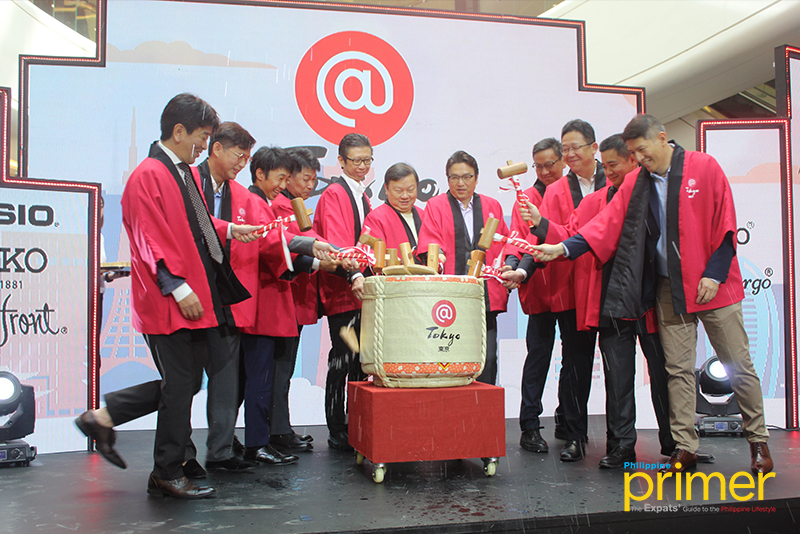 With the specially curated lineup of brands, @Tokyo offers the best quality, value-for-money products, with just the right amount of minimalist aesthetic. What seems like miles away to experience can now be felt in minutes—with just a trip to their stores!
"What makes @Tokyo interesting is that you'll always find unique brands as we bring them in," Director of Lucerne Vohne Yao told us in an interview. "We look for brands that are unique, trendy, with good quality, and value for money."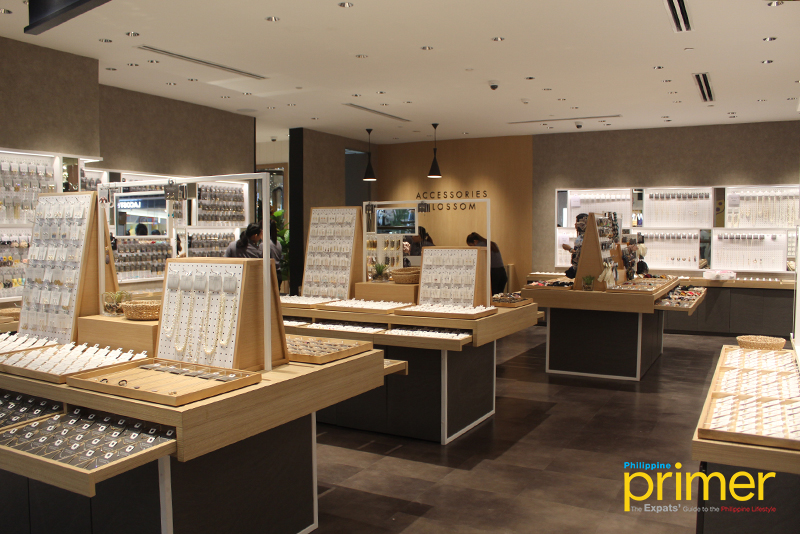 Dress up for all occasions with Karuizawa Shirts, an international brand producing multiple shirt lines for various uses with the utmost style and comfort. Wear decades of experience with their comfortable shirts with prices starting at Php 2,190.
All the shirts and suits are "… very comfortable under hot and humid conditions," Masazumi Tsukada of Karuizawa Shirts said. He also informed us that they will be offering a made-to-measure service and women shirts at the Uptown Mall branch soon.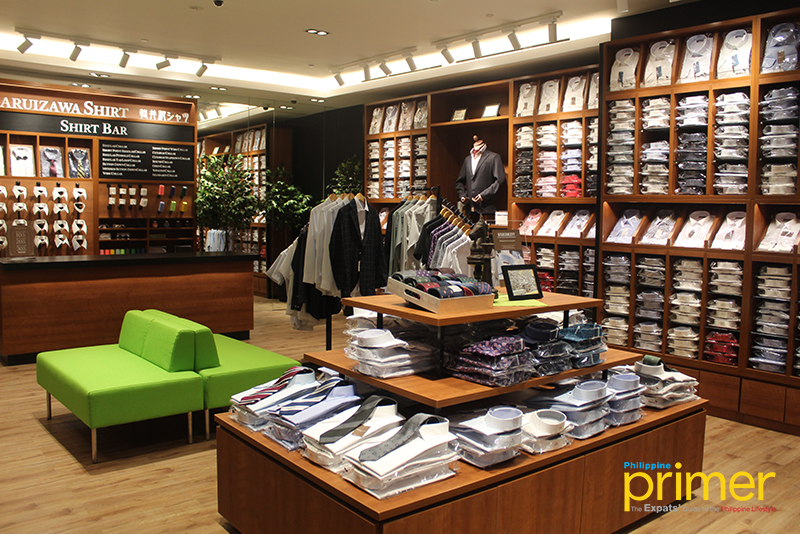 Accessorize with Seiko, Japan's well-loved mechanical watch brand. Choose from dress watches to casual pieces, all equipped with movements that last a lifetime.
On some days, go for the youthful vibe of Casio with their sturdy timepieces that anyone can wear.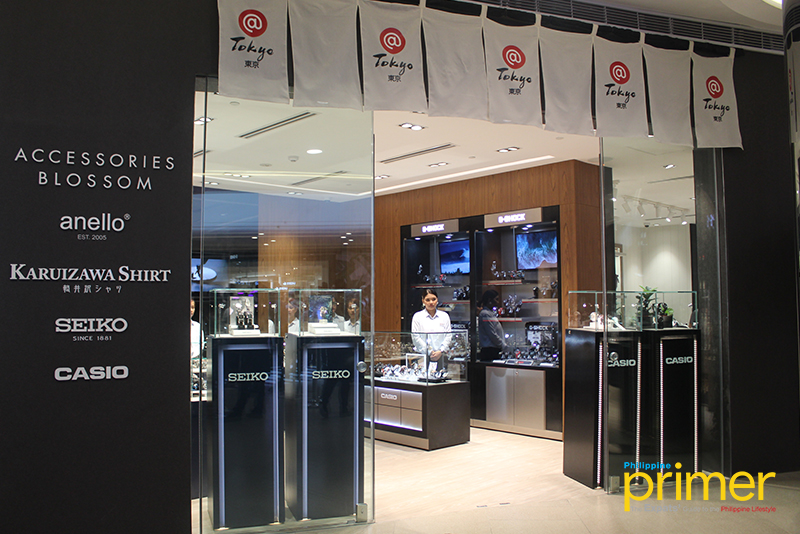 Wear your glasses in style with Owndays. The eyewear company offers plenty of frames with ever-changing designs that are updated every two to three weeks, beginning at Php 1,990. On top of all that, you can pick up your glasses in under 20 minutes after the check-up!
Also read: OWNDAYS revolutionizes the Optical Industry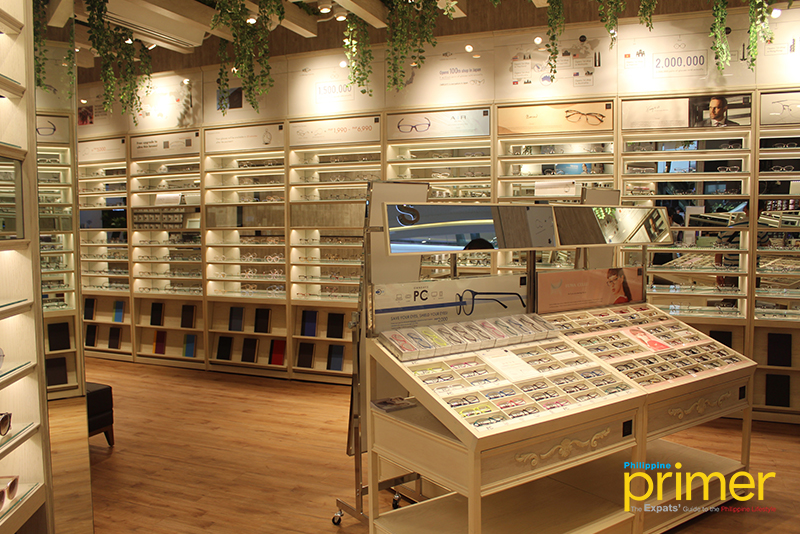 Bring everything you need in anello, a Japanese brand that makes kuchigane rucksacks in a variety of sizes and styles with a price range of Php 2,200 to Php 4,150.
Anello's sister company, Legato Largo, is also available at @Tokyo stores for a feminine, minimalist touch with bags ranging from Php 1,650 to Php 3,450.
When asked about bringing the brand in an umbrella store, Takeshi Yoshida, president of Carrot Company of anello, said: "We think @Tokyo is a great idea because (the brands) can influence each other. I don't think there is anything like this in Japan."
Also read: Japan's Anello bags to open its first store in Manila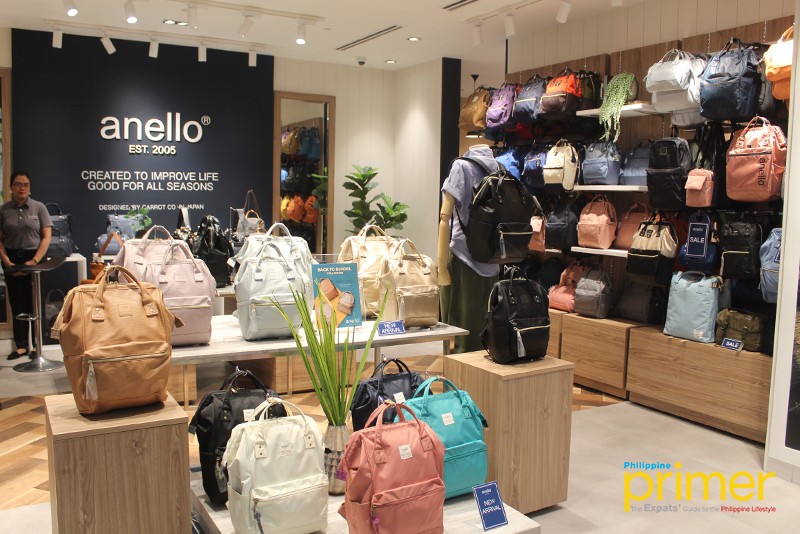 There is also Accessories Blossom, an accessories shop that takes inspiration from the seasonal flowers that bloom in a garden. Their earrings, hair clips, necklaces, and bracelets are all designed to fit the season at the present with three prices: Php 300, Php 500, and Php 700.
Since opening in the Philippines, Katsuyoshi Hirano from Accessories Blossom has noticed that Filipinos normally go for the simpler designs, "…we hope that they will challenge themselves to start wearing our bolder designs."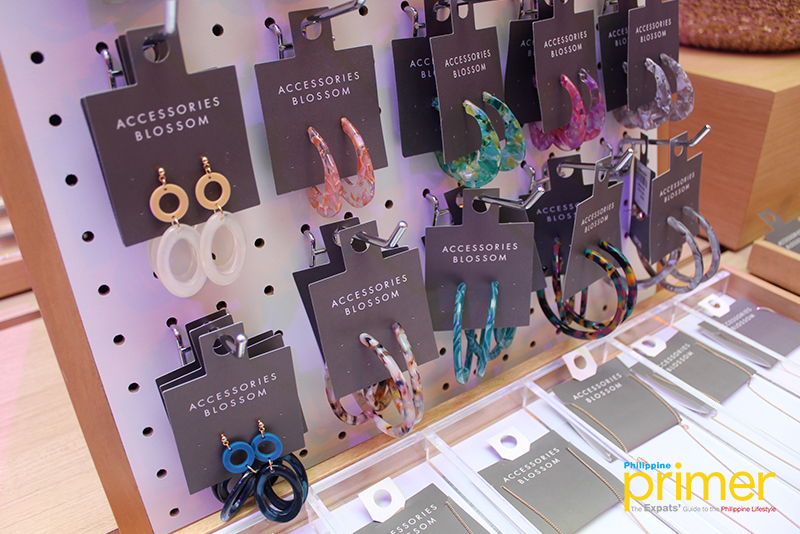 Other brands include Mis Zapatos with quirky designer bags from Php 1,850 to Php 3,650. Their retro motif design brings a new meaning to wearing shoes: a bag with a solid colored background, two legs appear in a trouser, a dress, or a skirt, wearing a unique pair of shoes.
Finally, don't go out without an all-weather umbrella from Waterfront. Known in Japan for the umbrellas they invent—from simple pocket-sized models, hidden walking canes, flashlight handles, and off-centered umbrellas to fit two people. Price for this innovative umbrella starts at Php 595.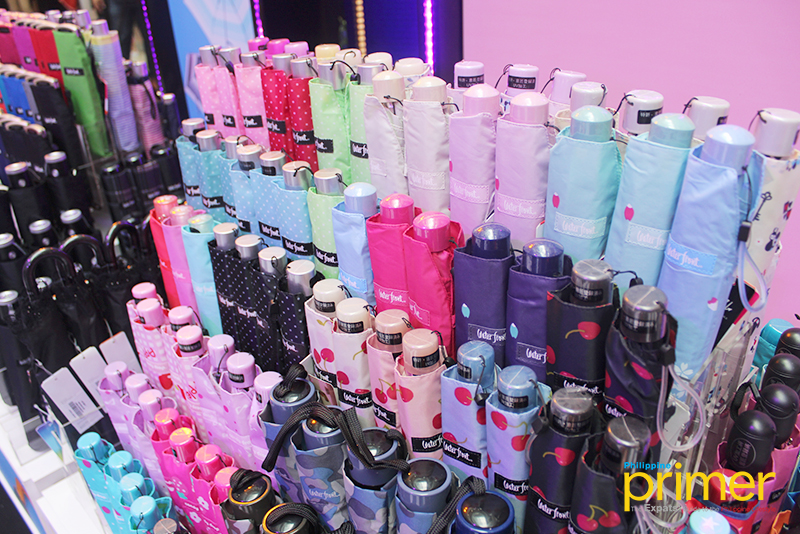 Offering affordable and quality brands from Japan, @Tokyo is surely the place to choose gifts for any occasion.
@Tokyo already has branches in Uptown Mall, One Bonifacio, Market! Market! in Taguig, Estancia in Capitol Commons, and now, The Podium, Ortigas.
---
Written by Heloise Diamante