Timbuk2: A Global Lifestyle Brand
Timbuk2: A Global Lifestyle Brand
When buying personal items, the usual qualities we look for are durability, style, and affordability. These three determines the decision to buy the product. Although most brands claim to offer these qualities, not all can guarantee that it's really worth the price. Which is why, more people trust brands that have long been trusted in the industry. One of them is Timbuk2.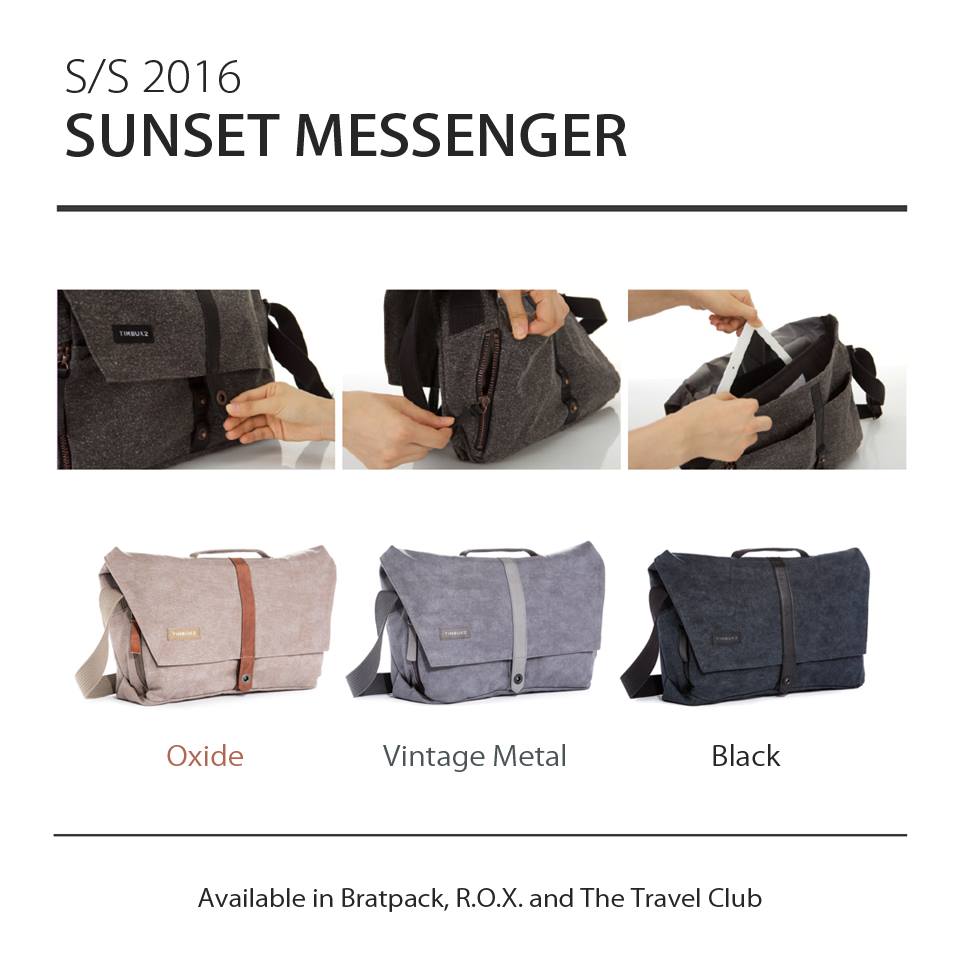 Timbuk2 is a brand of apparel founded in San Francisco in 1989. It started with a small-scale, bootstrapped messenger bag that has now evolved into a global lifestyle brand nationwide. What started as bike messenger Rob Honeycutt's idea to design "tough-as-hell" messenger bags has now emerged into a worldwide brand that sells more than 100 products, which all adhere to the highest standards of quality and craftsmanship.

From Timbuk2's collections
Timbuk2's product line includes accessories, backpacks, camera bags, laptop bags, messenger bags, performance cycling gear, travel bags, women's bags, yoga bags, and more. The brand's signature three-panel, tri-color messenger bags which are hand-sewn began its line of products that are consistent with legendary quality and craftsmanship which all have a lifetime warranty, guaranteeing its great service.
Timbuk2 has various collections such as the "Agent Collection" for the urban professional's travel companion, "Power Series", which are battery-equipped bags for on-the-go professionals, "Femme Collection" for women, "Core Collection" for backpacks and messenger bags, "Especial Premium Cycling" for performance gears and commuters, and "Impossible" for quality and functionality. All these collections are tailor-fit to cater to every consumer's needs.
With Timbuk2's presence in the international scene not only in US but in other countries such as Singapore and Philippines, it's definitely going to be a big hit for smart consumers. Get your own Timbuk2 bag now and see what makes it a global lifestyle brand!
Timbuk2 products are available at Bratpack, R.O.X., and The Travel Club outlets in the Philippines
Photos are grabbed from Timbuk2's Facebook page