Tela: A New Player in Fashion that Redefines the Meaning of 3Rs
Tela: A New Player in Fashion that Redefines the Meaning of 3Rs
The fashion industry is constantly changing—not only in terms of style and trends but also on how brands are stepping up their game to produce sustainable pieces.
One proof is how local retail brands slowly adapt to environmental responsibility and spark mindfulness through fashion.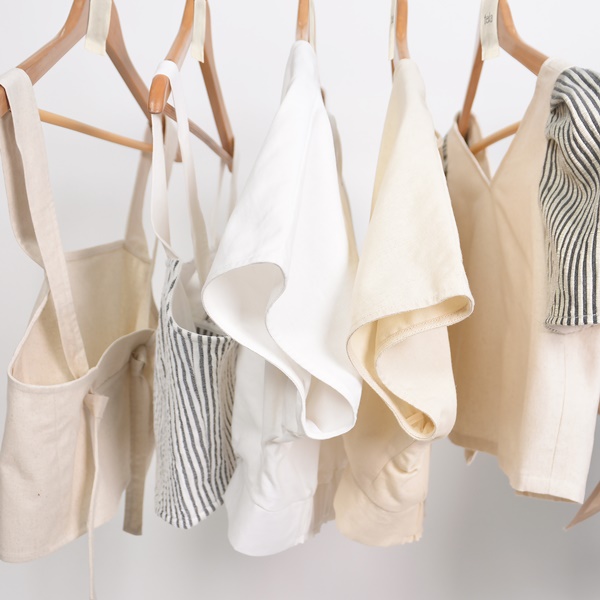 Officially launched in August, Tela is not your ordinary RTW brand.
Instead of focusing solely on style, owner and designer Alyssa Lagon justly embodied sustainability in her brand through a collaborative effort with artisans, local weavers, and their partner, the Bayo Foundation.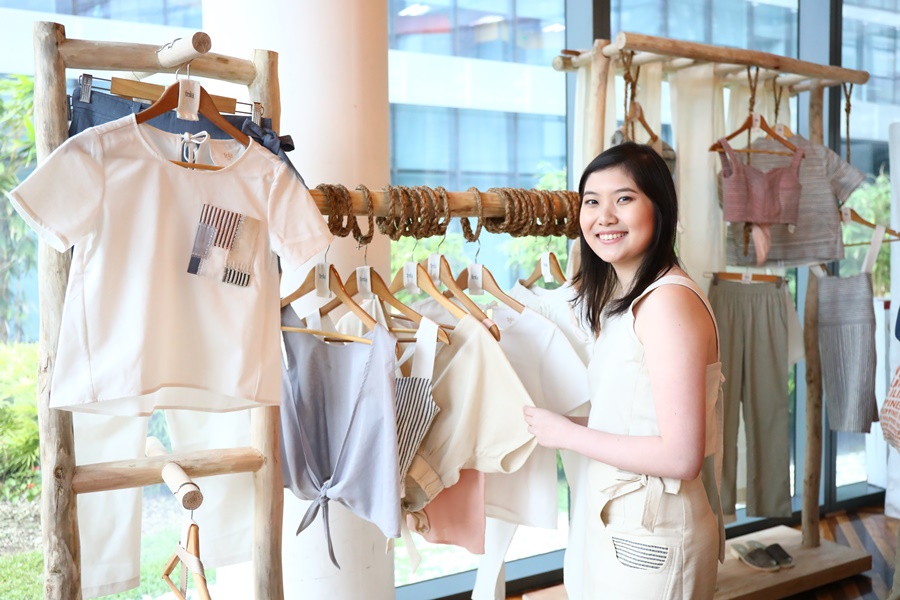 Alyssa Lagon, owner and designer of Tela
Named after the Filipino word for fabric, Tela is an up and coming sustainable retail line bringing together the concepts of style and sustainability.
This brand is here to prove that the two can coexist to reshape the retail industry as a whole.
Also read: 5 Handcrafted Fashion Brands by Filipino Communities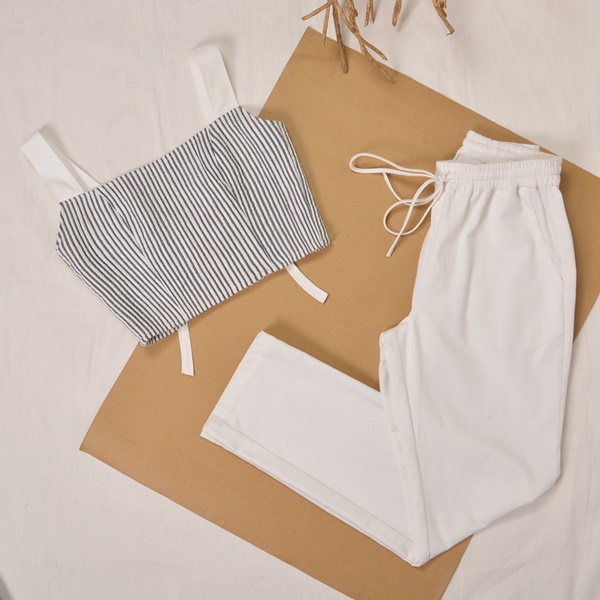 Alyssa has always been familiar with the works of the local fashion industry. Being the daughter of the owners of Bayo—one of the well-known clothing companies in the country—she basically grew up seeing how a piece of cloth is transformed into wearable pieces.
"I grew up spending my summers helping in the family business, I was always around fabrics," Alyssa shared. "We produce so much textile waste every year, all the scrap contributes to polluting the environment."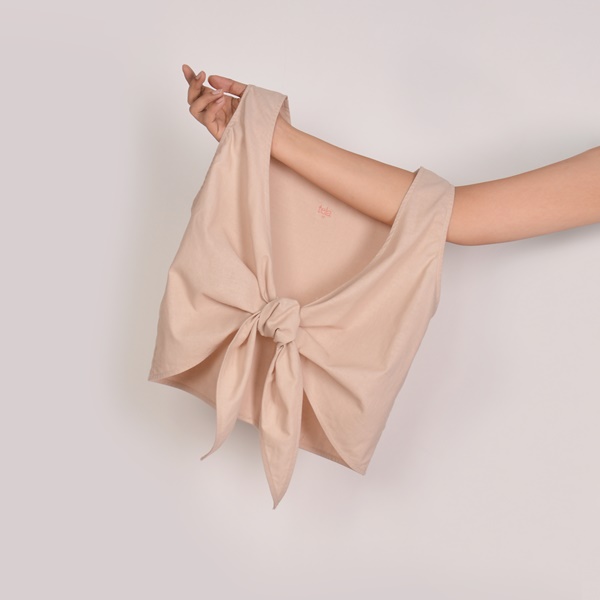 Refresh collection's Andie two-way top. It can be worn as a vest or as a chic bareback top made with cotton linen fabric.
Having seen first-hand how much excess is left over in the process of manufacturing clothing and having been made increasingly aware of the precarious state of the environment, she decided to take matters into her own hands and created Tela.
Tela x Bayo Foundation
The Bayo Foundation was established in 2017 as an avenue in uplifting Filipino craftsmanship and ingenuity.
It puts the spotlight on sustainable projects and opportunities for homegrown talents and works—together with local craftsmen and communities—in their process of upcycling excess fabrics.
The scrap fabrics are sent to the foundation and are then forwarded to a local community in Argao, Cebu for weaving via ANTHILL Fabrics. Bayo Foundation buys the fabrics and sells them to Tela and other similar brands that propel the agenda of sustainability.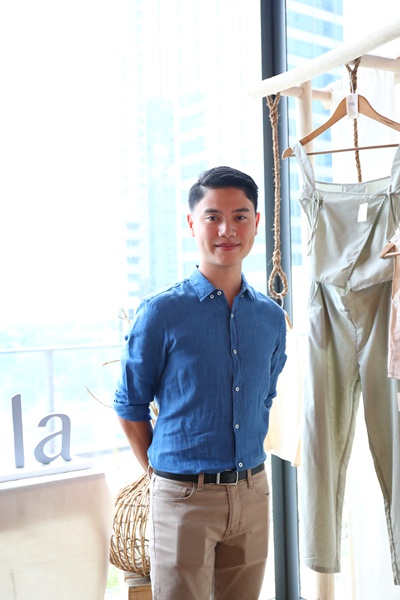 Louie Lagon, managing director of the Bayo Foundation
"In going sustainable, we will be helping weaving communities increase their livelihood," Louie Lagon, managing director of the Bayo Foundation, explained. "The funds which the foundation will get out of this endeavor will be used to support scholars."
3Rs: Revive, Renew, and Refresh
Tela features three collections proudly made in Manila, namely Revive, Renew, and Refresh. While these collections promote sustainability all across the board, each has its own distinct identity.
The Revive collection honors the rich weaving tradition of the local artisans by utilizing upcycled fabrics purchased from the Bayo Foundation.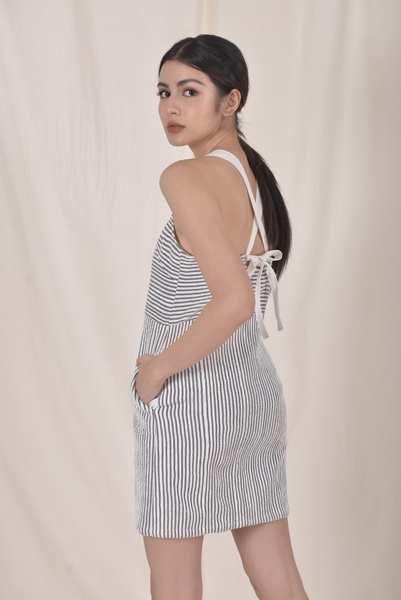 Dana dress made of hand-woven upcycled material combined with linen straps from Revive collection
Meanwhile, the Renew collection makes use of textile scraps or retaso patched up as stylish appliqué to clothes, giving it a new life.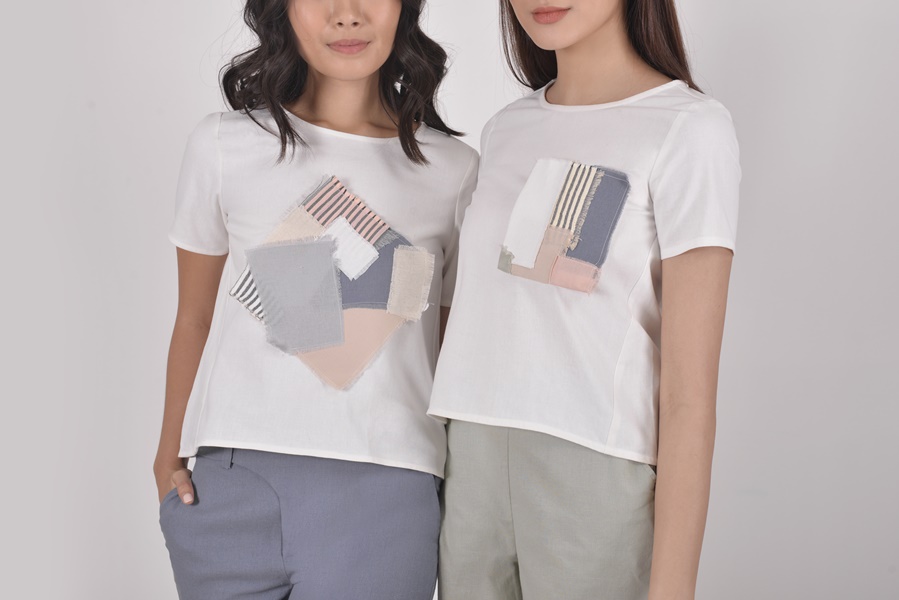 T-shirts from Renew collection
This collection aims to achieve the Zero Waste goal by making sure that not even a single scrap will go to waste.
Also read: 6 Local Fashion Brands Advocating For Sustainability
Lastly, the third collection Refresh highlights fabrics with natural fibers.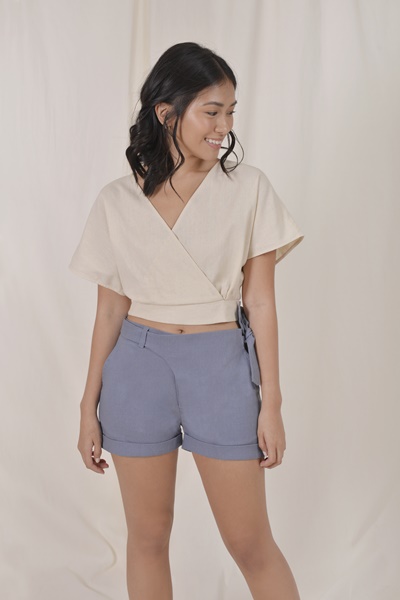 Alexa overlap top, with a blend of cotton and linen from Refresh collection
All clothes from the said collections are 100% sustainable as they refrain from using zippers and buttons, keeping the style minimal and straight to the point for the modern Filipina.
In addition to their sustainable campaign, each purchase from their store comes in a multi-function reusable bag made exclusively by a community in Payatas. Even their clothes' hang tags are made from mint seed paper, which can be planted.
Also read: 7 Sustainable Local Clothing Brands to Revamp Your Closet
All in all, Tela will instantly convince you to take a leap towards mindful fashion with their sustainable and stylish eco-collections.
Tela's pieces are available on their Instagram page at @tela.mnl.
---
Source: Tela's official press release
Images courtesy of Tela