Summer Fashion 2015: What to Wear at the Beach (Ladies' Edition)
Summer Fashion 2015: What to Wear at the Beach (Ladies' Edition)
Know what's in and out in summer fashion this year.
Summer is here and we are more than ready to have fun in the sun! Surely, we all want to be au courant about the trends this season in order for us to look our chic best when we're out and about with our gals and pals in the trendiest locations not only in the Metro but also at the beaches all over the archipelago! Don't worry, Primer has got you covered from head to toe as we present the Pieces for this summer's Perfect Beach Outfit:
—–
Open Front Caftan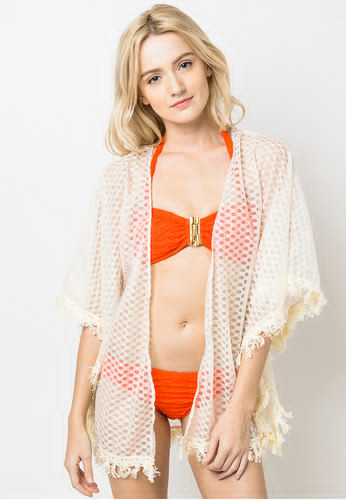 For this summer, an open front caftan like this lace one with fringes from Spring Fling (Php 1099 via Zalora) is the perfect piece to start off your summer. Not only does it have that chic summer feel, but it will also let air in thus makinga you feel cool. This, of course, is something you'll need so you don't have a heat stroke.
 —–
Tropical Print Bandeau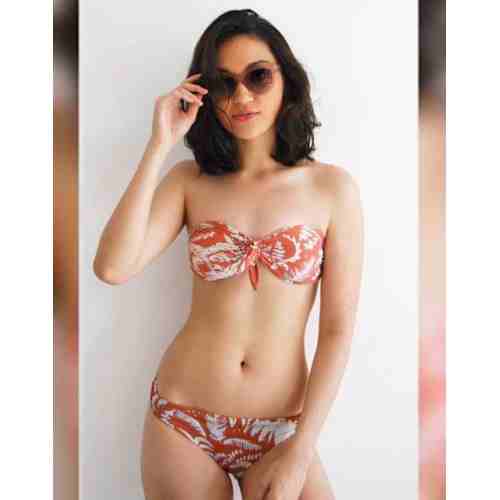 As for the perfect inner for the caftan? Tropical prints are the latest trend in swimsuits, so a bandeau in the said print is de rigeur! And after all, who said that swimsuits are just for swimming? Make a statement and use them out of the water as well! This bandeau from Neon Island (part of a set for Php 1,499) is a good example.
 —–
Cotton Shorts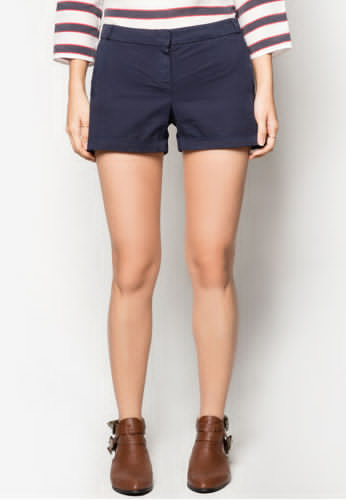 This article of clothing is present every summer ever since we can remember. Get these blue cotton shorts from Mango via Zalora at Php 995 for a polished look in the beach! With its ultra-soft, breathable fabric, you can look good and feel comfortable all day!
 —–
Fringe Shoulder Bag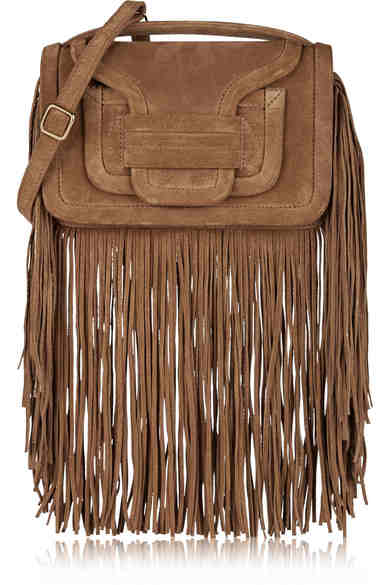 Fringe that reigns supreme this season and in the runway comes in various forms. But in our case, we'd say a bag, like this Pierre Hardy Shoulder Bag from Net-a-Porter, would be the perfect piece to carry around while walking around the stations of Boracay or lounging around the beaches of Palawan.
—–
Roman Sandals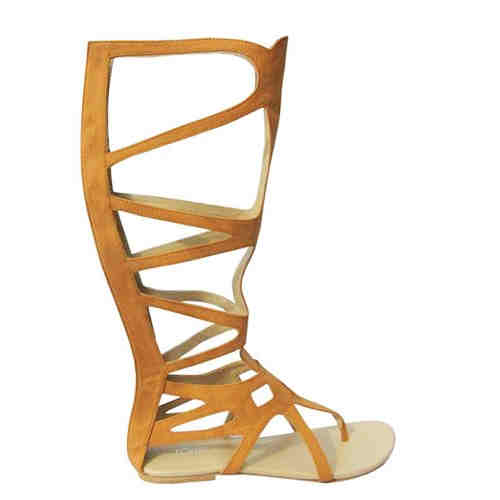 Roman sandals have made a big, and we mean big, comeback this season. Showing up in runways this summer season, whether you wear them with flats or in heels, you'll still be as fashionable as the editors in fashion week. This tan version of the gladiator from Tonic looks like the perfect piece to finish of our (or any) summer outfit!
Now that we have shared these summer ready pieces, all you have to do is follow the links or hit the stores to find similar pieces and put them all together! Summer isn't only for swimming and water sports, it's also for showing the world how fashionable and up-to-date you can be!
 —–
Article by Carol Premacio
You might also like...