Skincare Solutions: Real Doctors, Real Solutions
Skincare Solutions: Real Doctors, Real Solutions
It's not easy to maintain your skin by yourself, some people need to have a daily beauty regimen to still have the same youthful skin you had 5-10 years ago. For some ladies, aging seems to catch up with them and fine lines, wrinkles, and their skin needs more care. In the Bonifacio Global City is Skincare Solutions, a haven for those who need skin care professionals.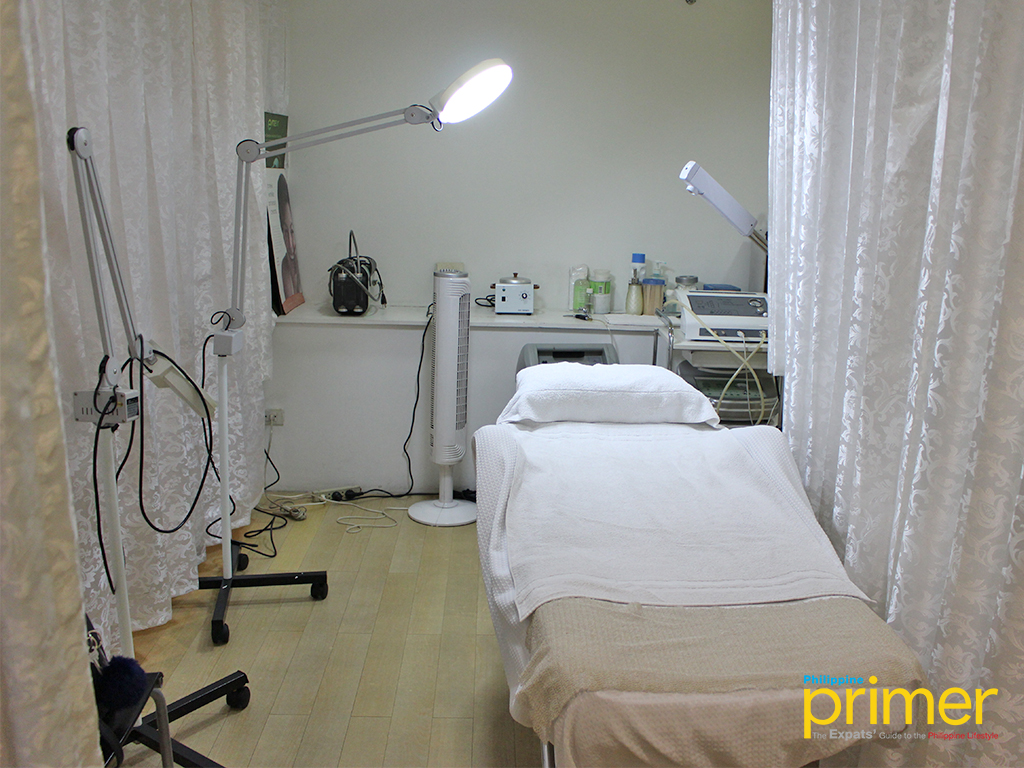 Skin Care Solutions offers medically supervised cosmetic services by board-certified dermatologists, using state of the art facilities at the most reasonable price. Patrons of Skin Care Solutions love the clinic for its very affordable yet safe and effective services.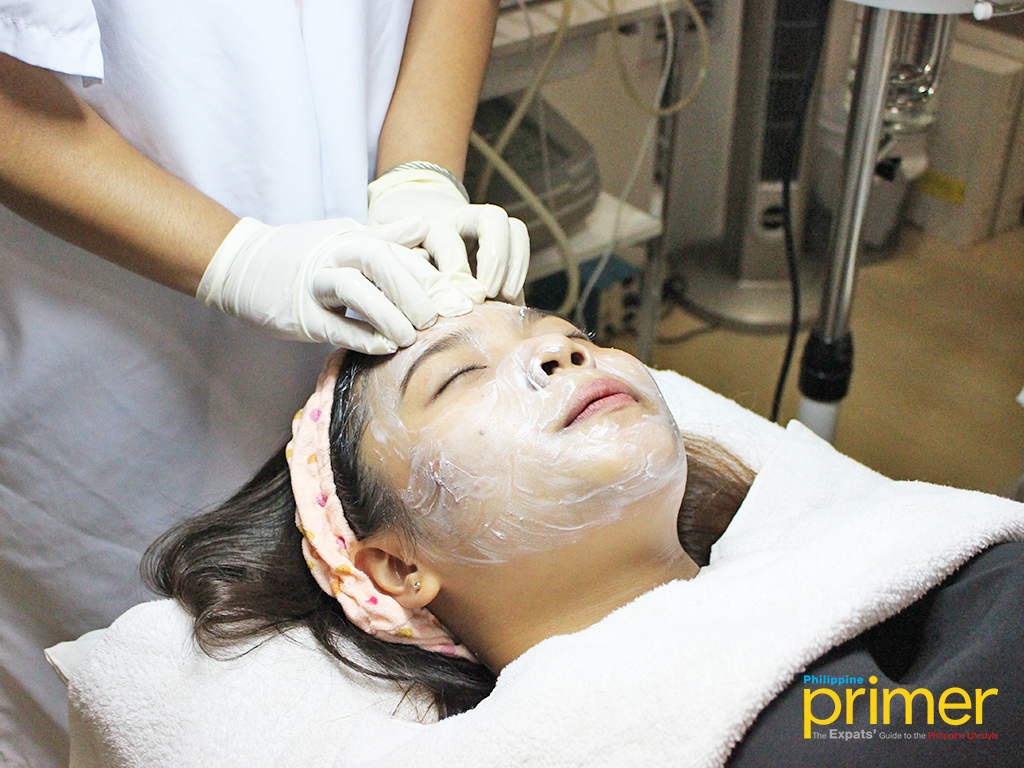 They carefully apply some moisturizing cream to sooth the face
One of the services they offer is Diamond Peel, a noninvasive cosmetic procedure and treatment that removes excess oil, excess dirt, and dead cells on the surface of the skin to reveal the younger, brighter skin cells underneath. This can be done on both men and women who want to rejuvenate their skin, making it smoother and dirt-free. A suction is being used to peel and suck out the dead skin cells and whiteheads on the customer's face.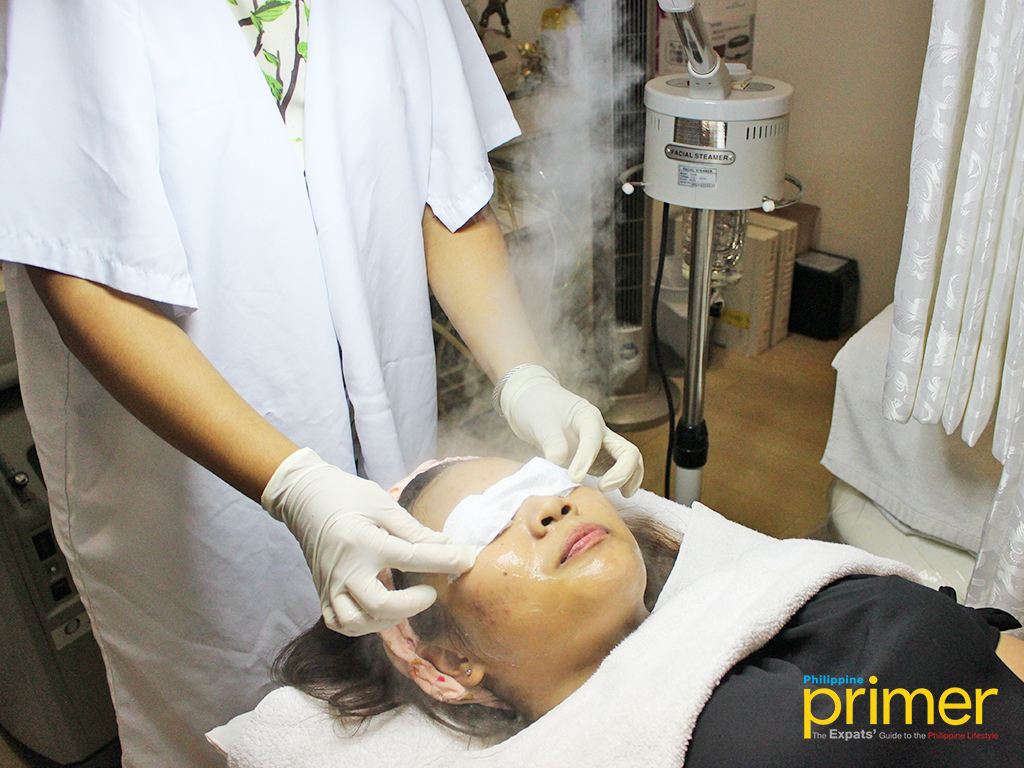 Steaming the face to open up the pores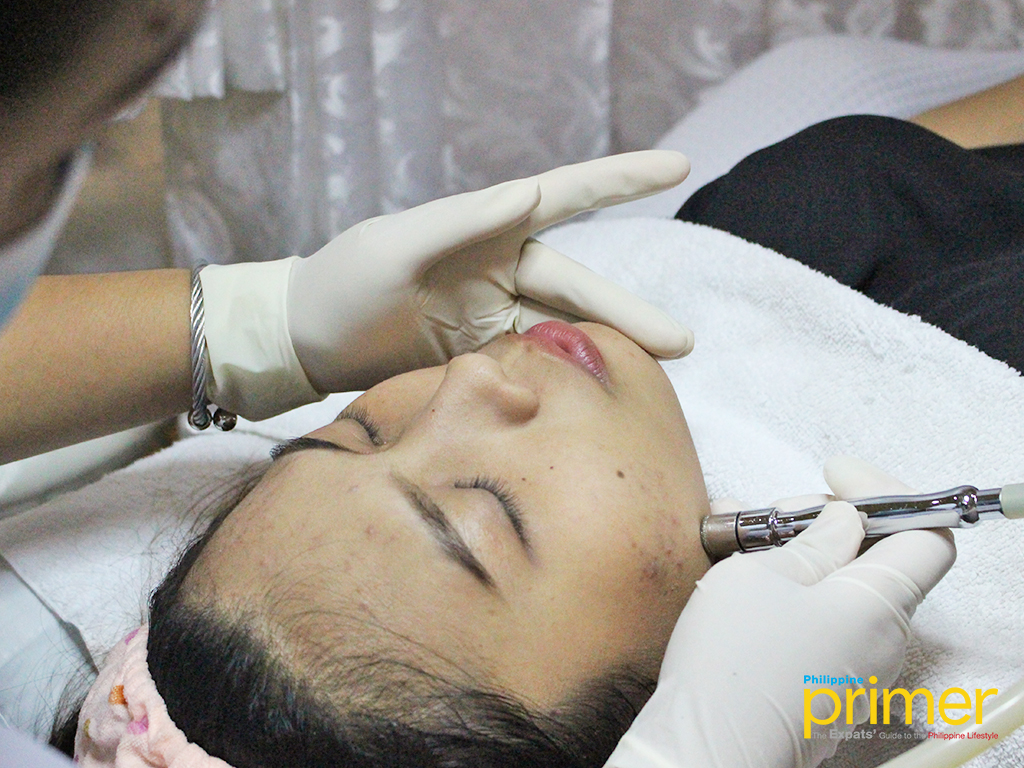 The attendant thoroughly swipes the diamond tip to the face to peel off dead skin cells
The procedure will cost you just Php 500, but other services can also be offered such as steaming and cleaning for an additional Php 100. For additional whitening mask and oxygen, it'll be around Php 800. The treatment is done first by adding moisturizer to the face and lightly scrubbing it with cream which relaxes your face. With the Diamond Peel procedure, customers can choose how strong or light the pressure is on their faces.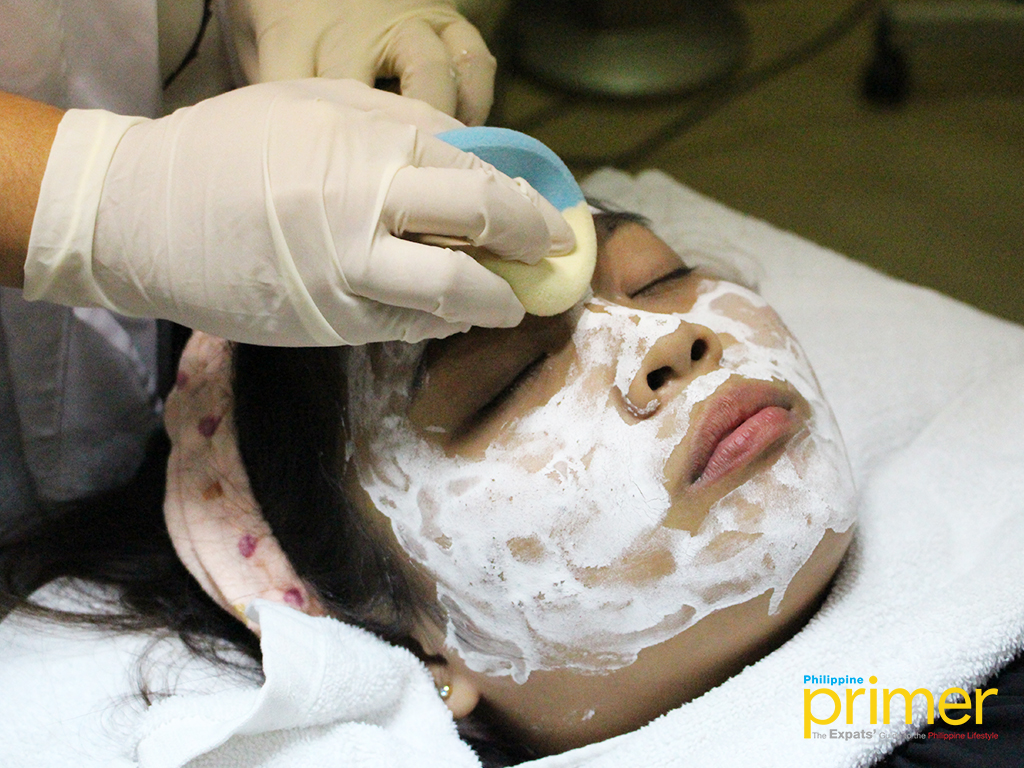 For an additional Php 100, they'll apply some whitening and sunblock after the oxygen process
The treatment usually lasts for around 30-45 minutes, depending on the person skin type. Other services that they offer are Clear Lift (a laser-like treatment that is used to lift up and tighten your face, making the wrinkles and sagging skin almost invisible), chemical peel, skin whitening, wart removal, dermal fillers, botox, hair removal, and tattoo removal through laser procedure.
For skin treatments that work and processes that are safe, trust only Skin Care Solutions.
Details:
BGC Branch
Address: Unit 1-H Grand Hamptons Tower 1, 31st St. Corner 2nd Ave., Bonifacio Global City, Taguig
Contact number: 02-856-6960
Mobile: 0917-433-8172
Business Hours: 10:00 am – 6:00 pm (Monday to Saturday)
Also Read: Skin Care Solutions' Clear Lift