Skincare Solutions' Clear Lift and Diamond Peel is the Ultimate Facial Treatment
Skincare Solutions' Clear Lift and Diamond Peel is the Ultimate Facial Treatment
Skincare is a crucial part of everyone's daily routine. Recently, beauty trends have emerged which involves the use of a lot of beauty products. However, skincare isn't always about trendy products. Sometimes, people spend too much on them but still end up damaging the skin more.
Fortunately, there are specific solutions for every skin type and skin problem. With Skincare Solutions in BGC, you can get the help you need in order to improve your skin condition.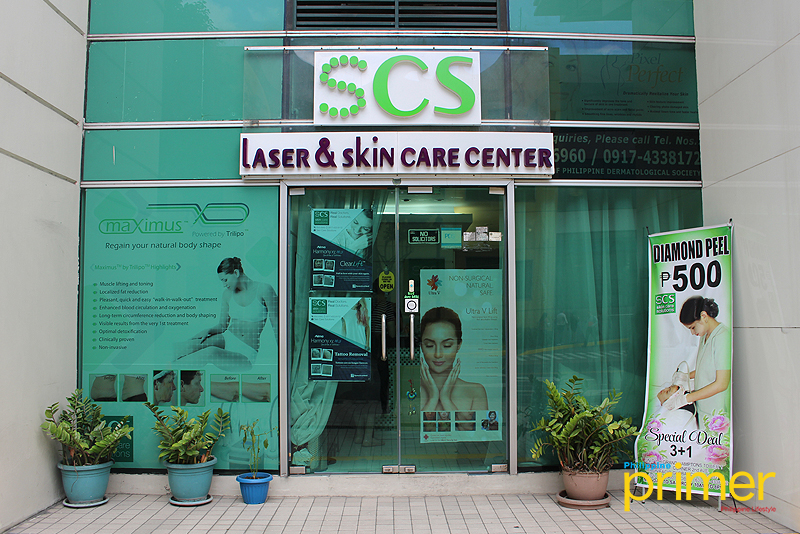 Skincare Solution is your one-stop clinic for all skin problems
Also read: Skincare Solutions: Real Doctors, Real Solutions
Whether you're here for a pampering session or just simply a consultation, Skincare Solutions experts can help you decide on the service that suits your skin the best. All treatments and consultations are done by board-certified dermatologists who use state-of-art facilities for their procedures.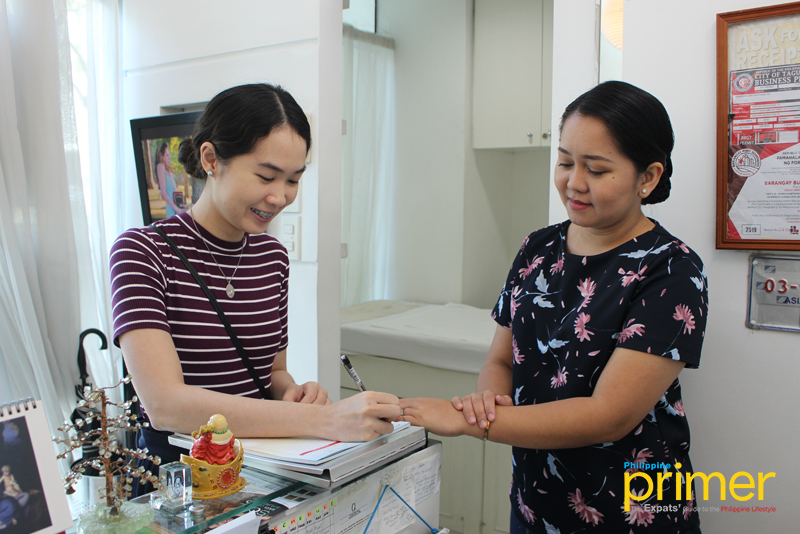 Guests who will avail treatment need to sign a form beforehand
Diamond Peel
Diamond Peel is a popular facial treatment for removing dead skin cells, dirt, and excess oils. Here in Skincare Solutions, they provide you with an in-depth understanding of what goes in and out of your face when you try out their Diamond Peel. Here's a step-by-step procedure so you can learn more about this service:
Diamond Peel starts off with cleansing using a hypo-liquid soap that gives off a cool menthol feeling afterward. They will gently rub it on your face and finish it off by wiping out the scrub through a wet pad.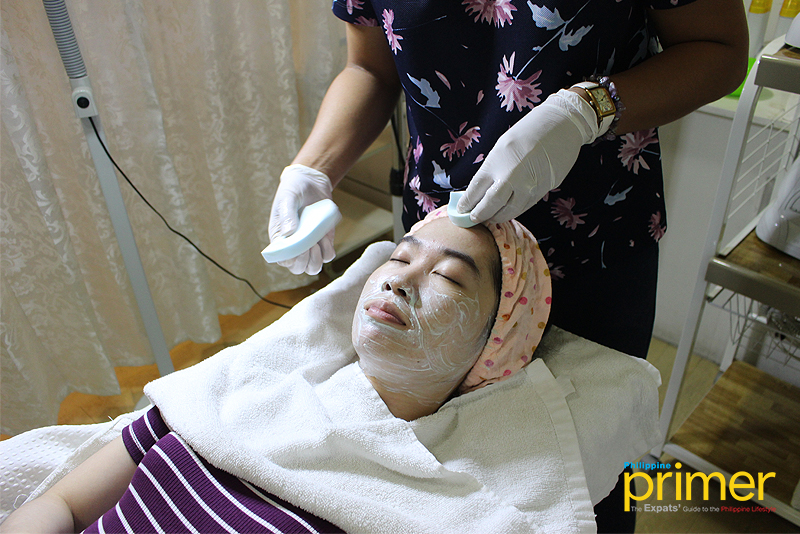 After the face has been cleaned, they will apply a moisturizer on your face to prevent it from drying out due to the steaming. A moist cloth will be placed to cover your eyes from the heat. They will then use a steaming machine that brings out warm steam which helps up open the pores so they can thoroughly clean the dirt inside. The steaming process usually lasts 5-10 minutes.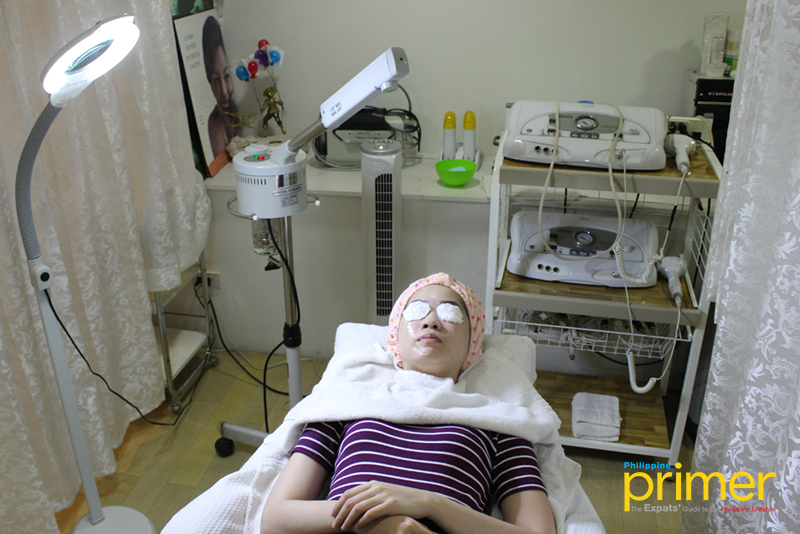 Diamond Peel is the part where the suction tube removes all possible dirt, oil, and dead skin cells inside. It takes about 15 minutes for it to be done as it also removes dirt from some portions of your neck.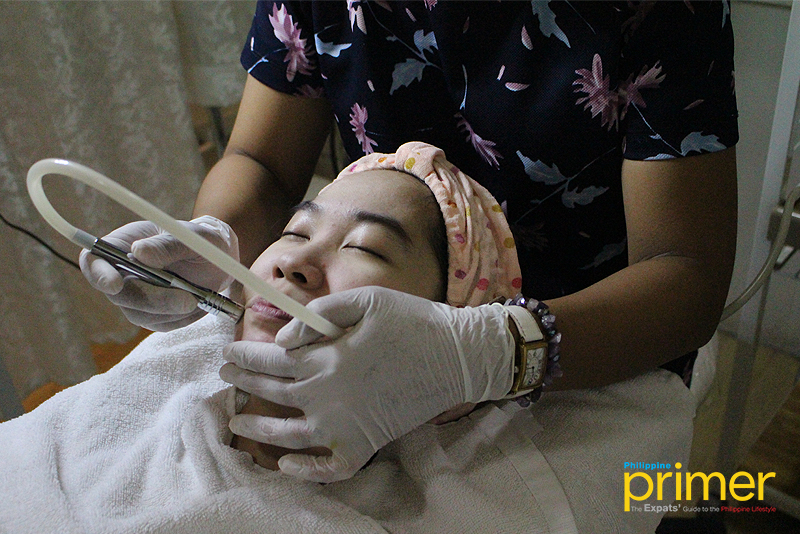 Skincare Solutions offers a Diamond Peel package with add-ons of Steaming and Pricking, so if you avail this, expect them to remove your black and whiteheads on the nose. This is recommended especially if you like to deep cleanse your entire face.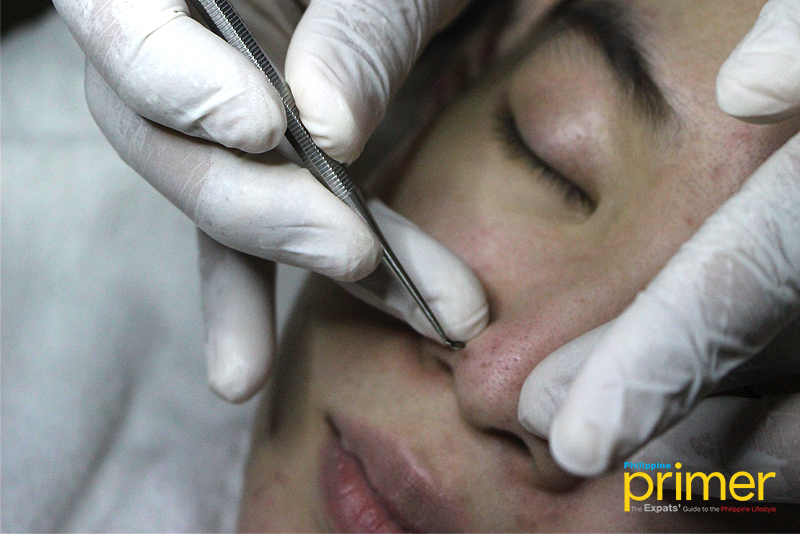 After all the steaming and the removal of dirt with open pores, their cold compress will help soothe and close your pores to prevent dirt from clogging once more.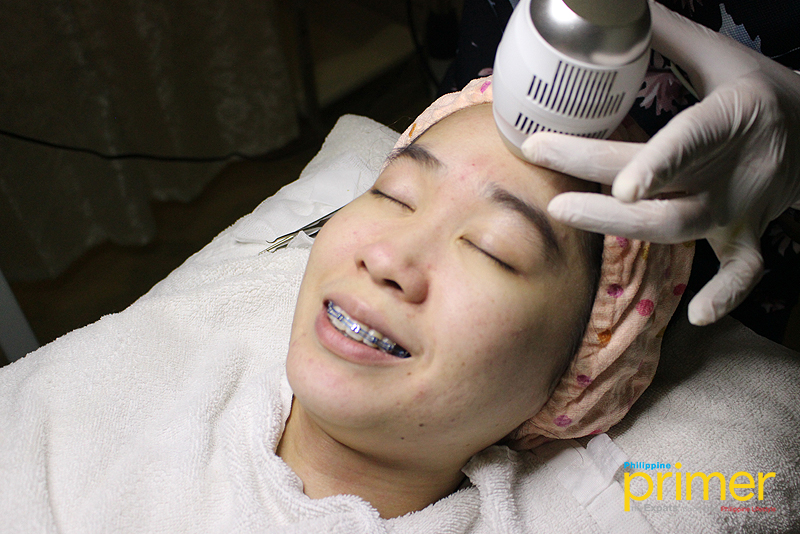 Whitening or Charcoal Mask
Then, you have an option to add a whitening or charcoal mask after the peel. We recommend you to get the Charcoal Mask for lifting and deep cleansing. The mask stays for about 10 to 15 minutes before it is rinsed off by a wet pad.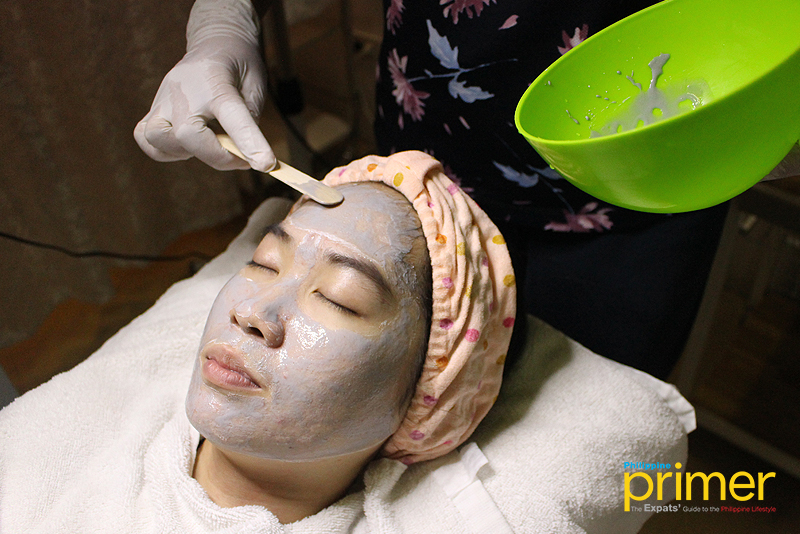 The antibiotic or the oxygen will then be applied so it can easily absorb hydration. It will also help the redness to quickly fade. They can also apply anti-aging serum and sunblock to finish your facial.
Skincare Solutions' Diamond Peel Price list:
Diamond Peel – Php 500
Diamond Peel with Facial Scrub and Whitening Mask – Php 800
Diamond Peel with Facial Scrub, Whitening Mask and Anti-Aging cream – Php 950
Add on Steaming and Pricking – Php 200
Clearlift
Clear Lift is a laser-like treatment used to lift up and tighten your face. It helps wrinkles or sagging skin to be tighter, and it can be a treatment for pigmented lesions and skin brightening.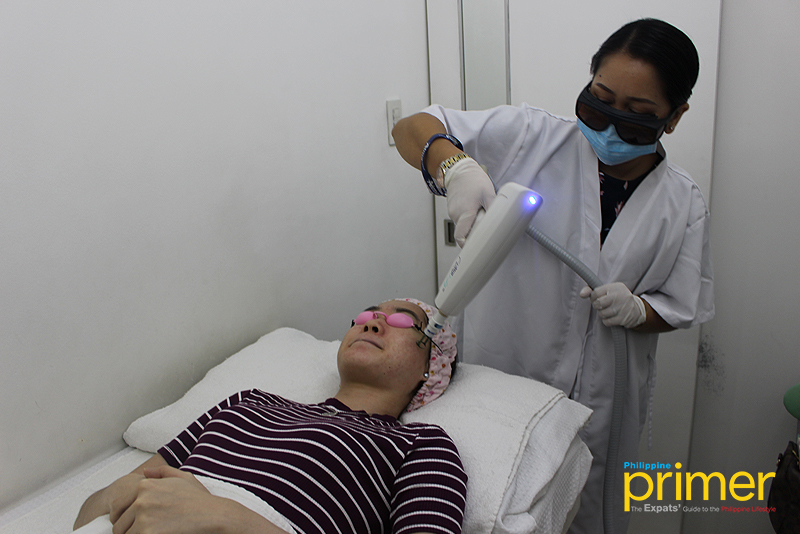 They have three levels of depth controls. One is for fine lines, skin laxity, and pigmentations, the second level is for mid-upper dermis or junction between the dermis and epidermis and lastly, the third level is for thicker skin, deeper wrinkles, deeper pigmentations, and vascular lesions. The device can also be used for tattoo removal services.
Also read: Skin Care Solutions' Clear Lift
How does it work?
ClearLift delivers a controlled dermal wound without harming the overlying epidermis so that all stages of healing and skin repair occurs under the intact epidermis. It heats beneath the skin for up to 3mm in depth and there is no numbing required prior to the treatment.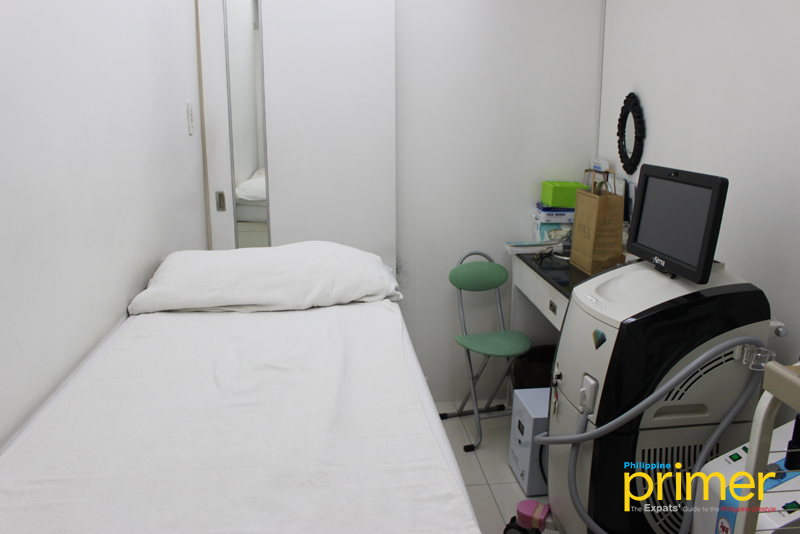 Patients who wish to avail this treatment must be reminded that it is usually required to have at least three to five treatments, done once every three to four weeks for optimal results. Take note that results may vary depending on the skin condition and one must consult the dermatologist first to know which ClearLift and how many sessions are suitable for you.
Skincare Solutions' ClearLift Price list:
Pigment – Php 2500/session
Tightening – Php 5,500/session
Get your money's worth at this affordable yet safe and effective clinic located at Unit 1H The Grand Hamptons Tower 1, 31st St., cor., 2nd Ave., Bonifacio Global City, Taguig. For inquiries, you may contact them at (02) 856-6960 / 0917 433-8172. 
Details:
Address: Unit 1H The Grand Hamptons Tower 1, 31st St., cor., 2nd Ave., Bonifacio Global City, Taguig
Operating hours: 10 a.m. to 8 p.m., daily
Contact information: (02) 856-6960 / 0917 4338172
Other branches:

SM Mall of Asia branch – Unit 222 South Parking 2nd Level SM Mall of Asia, Pasay City
(02) 556 7272 / 0917 5980599
10 a.m. to 9 p.m.