SKIN PHILOSOPHIE by Dr. Kyla Talens
SKIN PHILOSOPHIE by Dr. Kyla Talens
Having immaculate skin doesn't have to be just a dream.
SKIN PHILOSOPHIE Medical Aesthetic and Lifestyle Solutions, headed by skincare medical expert Dr. Kayla Talens brings to life your biggest beauty dreams with its top-caliber services and state-of-the-art technology. It has become the medical aesthetic destination of choice in Bonifacio Global City for its "affordable luxury".
Unlike most beauty medical centers, Skin Philosophie offers top-grade treatments and procedures that do not hurt the purse yet bring about absolutely satisfying enhancements, the kind that beauty dreams are made of. This skin boutique is recognized for its premium quality equipment, high-grade skincare products, and world-class services.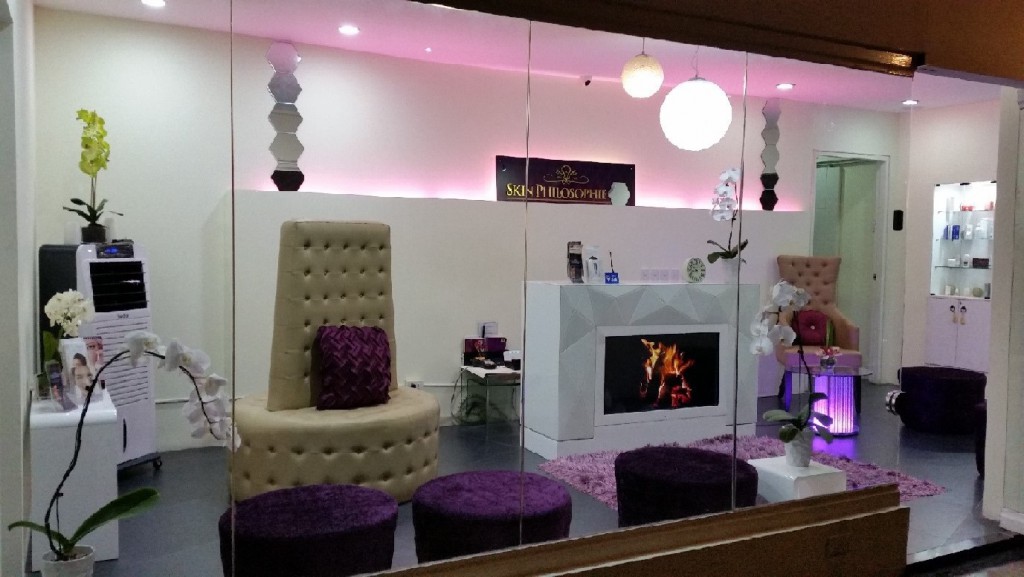 SKIN PHILOSOPHIE offers utmost privacy and personal touch which can easily be seen and felt as you enter the clinic; None of the cold, stiff and intimidating feel but rather warm, pleasant, and welcoming. Clients and guests love the calming ambiance in the reception area with its stylish interiors, elegant and cozy chairs of purple and neutral hues, lovely ornaments, soft floor carpets, and an LCD display in the reception desk.
The clinic has three clean, well-arranged, and well-equipped treatment rooms where services are administered to clients in a strictly professional and private manner. There is also one consultation room for pre-screening and post-screening assessments. Their highly-trained in-house nurses and therapists administer and assist in the treatments and procedures with paramount expertise and care.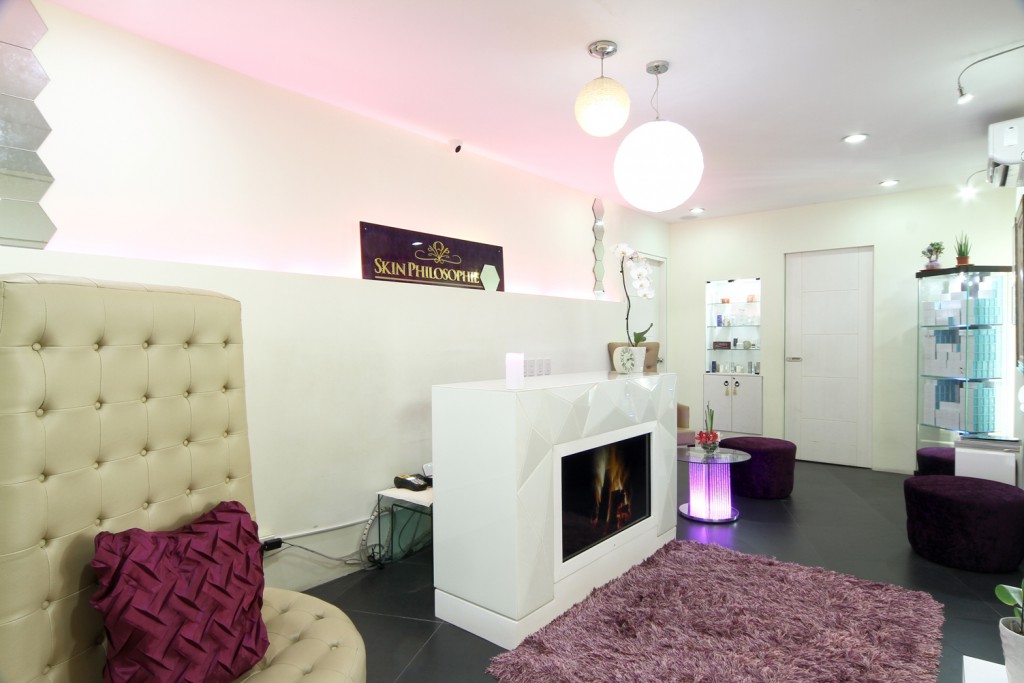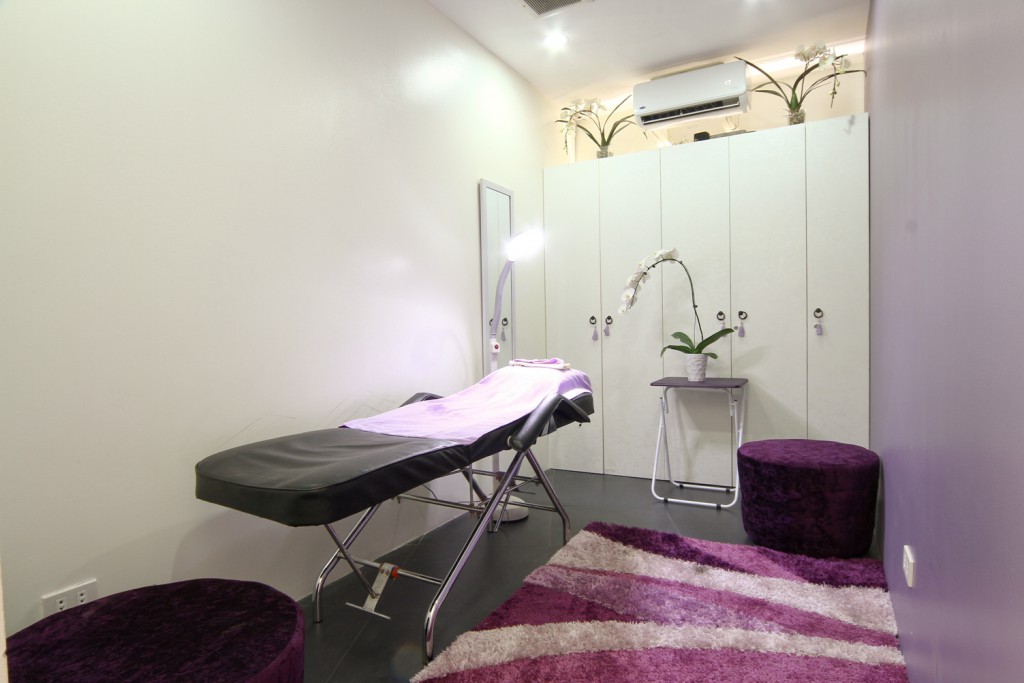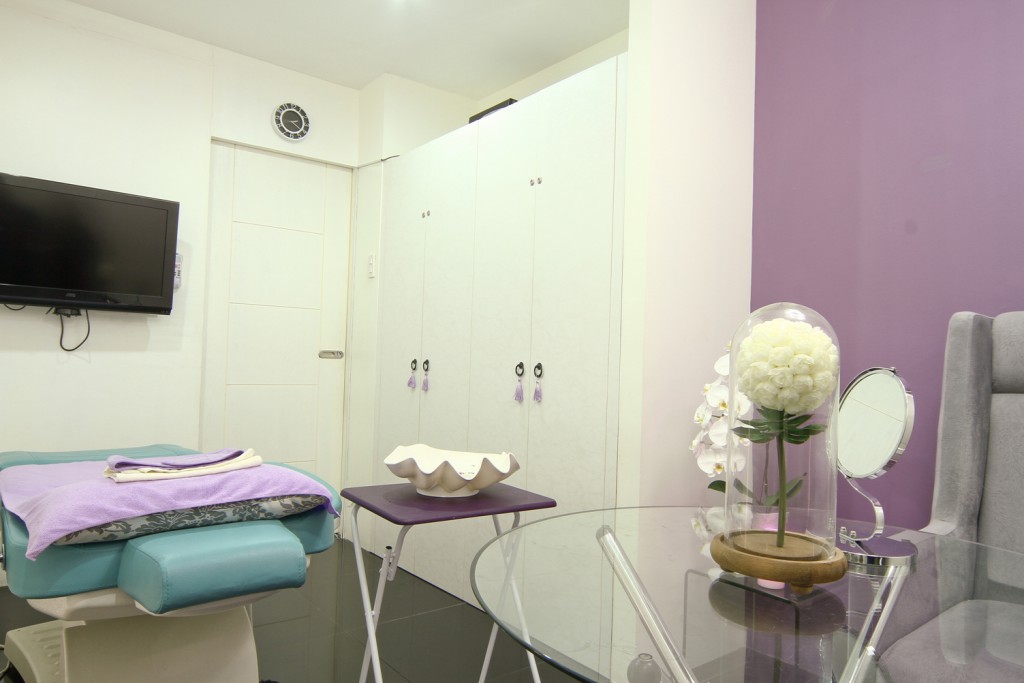 SKIN PHILOSOPHIE is owned and operated by Dr. Nikita Kyla Talens, M.D., DCD, MSc, a UK-trained doctor with main interest on aesthetic medicine, specifically skin and laser treatments. Dr. Kyla received the degree of Master of Science in Clinical Dermatology from Cardiff University (leading medical school in Wales and one of UK's leading teaching and research universities) in the United Kingdom in 2011. She also attended the programs crafted by Dr. Andrew Finlay in Cardiff University who is noted for his pioneering research on the development of Quality of Life measures in dermatology. She also went to Ramathibodi Hospital – Mahidol University (ranked one of the top two universities in Thailand) for further advancement and studies where she trained and eventually received a Fellowship in Dermatologic Laser University.
She brings all these impressive credentials to Skin Philosophie along with her advocacy in enhancing lifestyles through confidence in one's skin. Dr. Kyla is passionately involved and hands –on with Skin Philosophie's patients giving them only the finest in procedures and consultations they deserve.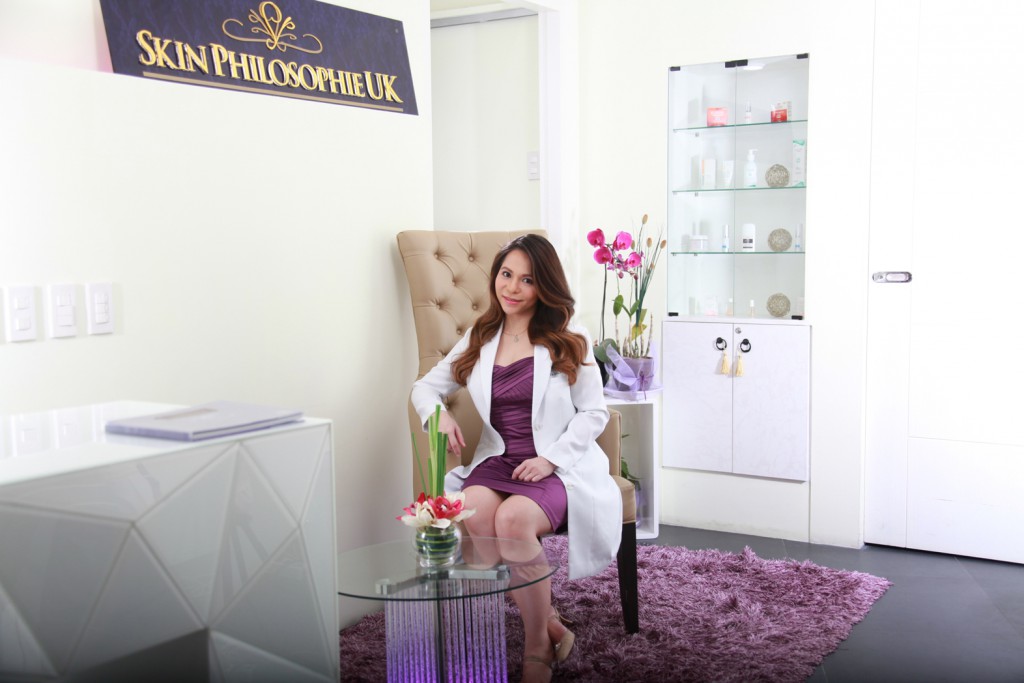 SKIN PHILOSOPHIE'S clients are a mix of both men and women. In fact, male clients make up more than 70% of their clientele, a clear attestation that men nowadays also take care of their skin like women do.
The most popular treatment availed of at Skin Philosophie is the Luxury Facial (P1, 650). This complete facial that brings about clearer, youthful, and rejuvenated skin follows a full relaxing and therapeutic multi-step treatment. The procedure starts with facial cleansing using either a hypoallergenic soap-free cleanser (for sensitive to normal skin) or degreasing wash (for oily skin) whichever suits your skin type. It is then followed by a comforting sensual aromatherapy, a calming lymphatic massage, and galvanic toning.
Next step is through scrubbing and diamond micro-dermabrasion to further get rid of the buildup of dead skin cells and superficial blackheads and whiteheads. The use of the high frequency device also effectively helps to close and tighten the pores. A soothing mask is then applied after which comes the toner which restores the skin's PH to normal level and feel. Soft balm is also gently rubbed on the lips to soften and moisturize it. To cap off this blissfully pampering experience, Vitamins C & E or hyaluronic acid is microinfused through lonto-Infusion or Sono-infusion for a more satisfying and refreshing feeling. It is recommended to have this procedure done every month to better maintain its noticeable results.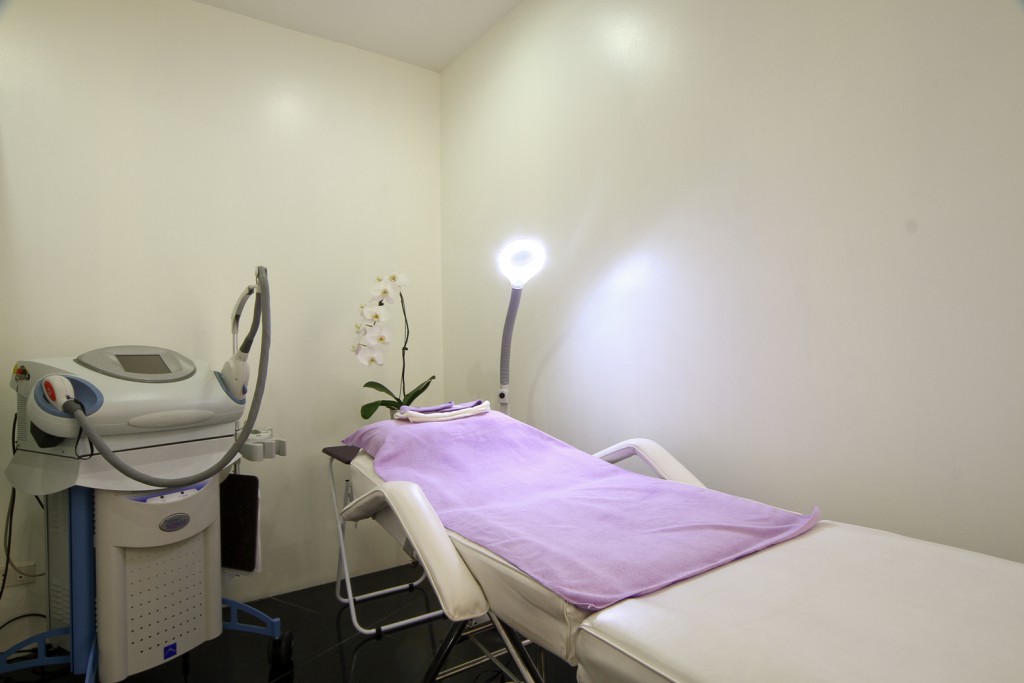 Skin Philosophie's beauty service ethos is affordable luxury in skincare made possible. So treat your skin with premium pampering that is worth the reasonable cost. Visit Skin Philosophie today.
–
Skin Philosophies
Address: 3rd Level, The Fort Strip, 28th Street corner 7th Avenue, Bonifacio Global City, Taguig.
Contact Numbers:
Telephone Numbers: +632 975 3337 +632 267 5933 +632 8567451
Mobile Numbers: +632 917 866 4433 / +632 925 866 4433
Email Address: skinphilosophie@gmail.com
Facebook:www.facebook.com/skin.philosophie
Instagram: @skinphilosophie
Clinic Hours: Monday to Sunday – 10am to 9pm
–
Article by Adrian Pempena
Photos from Skin Philosophies