Shinagawa Lasik & Aesthetics
Shinagawa Lasik & Aesthetics
With 44 branches established in Japan, Shinagawa Lasik & Aesthetics has come to the Philippines in 2010 to provide the latest medical technology and techniques for eye surgery in the country.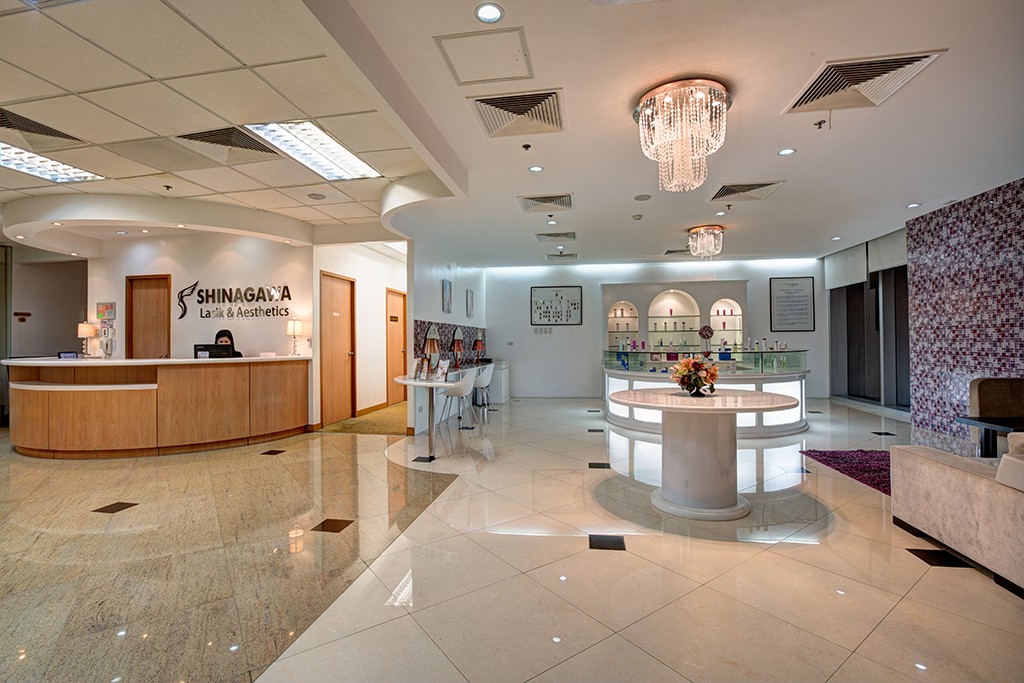 RECEPTION AREA. Shinagawa's luxurious reception area will welcome you as their friendly staff accommodate your needs.
Shinagawa Lasik & Aesthetics is regarded as the No. 1 LASIK surgery clinic with the highest number of successful procedures in the world. It takes pride as the only aesthetic clinic which also offers LASIK in the Philippines. With its modern facilities and high-quality procedures, Shinagawa is the number 1 go-to place when it comes to eye surgeries. The cosmetic surgery chain ensures that all their procedures are done with highest regard to the patient's safety which is why they have over 3 million satisfied patients who come to the place for medical care at a very reasonable price.

EQUIPMENT AND SCREENING ROOM. All of Shinagawa's equipment undergo regular check-ups to ensure that they are up-to-date and efficient.
For their clinic services, Shinagawa has various LASIK surgeries, skin treatments such as non-surgical facelift, skin whitening, hair removal, facial treatments, and body contouring. They also have cosmetic surgeries and orthodontics as well. They also feature beauty products which will help keep your face and body well-maintained.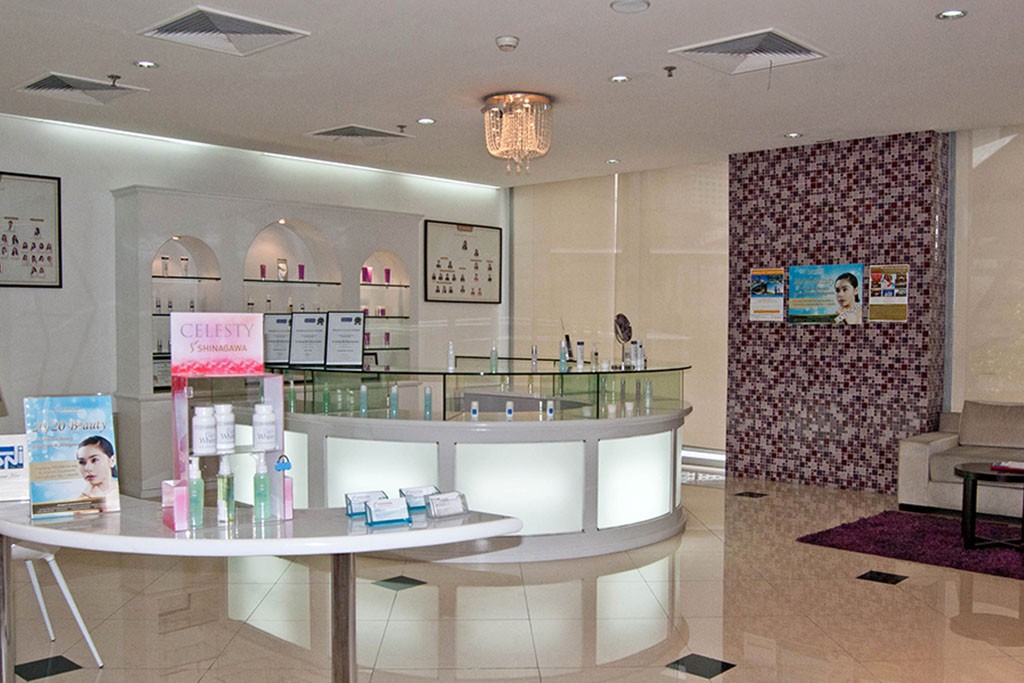 BEAUTY PRODUCTS. The House of Celesty offers a wide-range of products for face and body.
What makes Shinagawa a trusted place for medical care is that they have state-of-the-art and hygienic facilities which without a doubt will make you feel safe and sound.

BEAUTY AND WAITING AREA. Shinagawa stands out among other aesthetic centers as they make their patients feel relaxed and pampered while waiting.
Shinagawa is bound by their clear vision to provide the best, safest, and most accessible and affordable services to many people in the Philippines and to the rest of the world. Visit their branches in Metro Manila and see what they can offer for you to have a great vision and a well-maintained aura.
Photo courtesy of Shinagawa.ph
Details:
Makati Main Office
Address: Mezzanine, Tower 2, The Enterprise Center, 6766 Ayala Ave. cor. Paseo de Roxas, Makati City, Metro Manila
Telephone: (02) 491-0000
Mobile: 0917-572-4684
Ortigas Branch
Address: 21st Floor, Hanston Square Bldg.,#17 San Miguel Avenue, Ortigas Center, Pasig City
Telephone: (02) 368-5240 
Mobile: 0917-828-1955
You might also like...