Safe, Dry & Stylish: What to Wear for the Rainy Season
Safe, Dry & Stylish: What to Wear for the Rainy Season
The rainy season is once again upon us, with sudden rains and gloomy weather becoming a daily scenario. It is therefore important to have a trusty pair of shoes and a warm jacket to help you survive the weather.
Check out our list of recommended rainy day wears to help keep you dry, all the while being stylish.  
Keds' Weatherized Collection makes a comeback and is ideal for those who want to go out without having to compromise style. Battle the elements in style with their Scout Trek Splash Canvas in White and their Scout Boot II.
These boots won't easily be ruined by the weather and still provides a very fashionable silhouette.

The Keds Scout Trek Splash Canvas in White (Php 3,295) and the Scout Boot II Matte Canvas in Black (Php 4,295)
Sperry brings weather-ready classics as they are experts in creating shoes that adapt well to both wet and dry environments.
You won't have to worry about getting your shoes dirty with their Washable Sneakers Collection! Designed with all the features of an OG Sperry sneaker, these shoes can be easily wiped clean thanks to its washable nubuck. 

Captain's CVO Washable Sneaker in Rose for women (Php 4,295) and Captain's CVO Washable in grey for men (Php 4,295)
Also check-out their Weather-Ready Collection, led by the Sperry Striper II Storm CVO Duck, which is made with water-resistant and heavy canvas uppers with a gusseted tongue that ensures protection from the elements.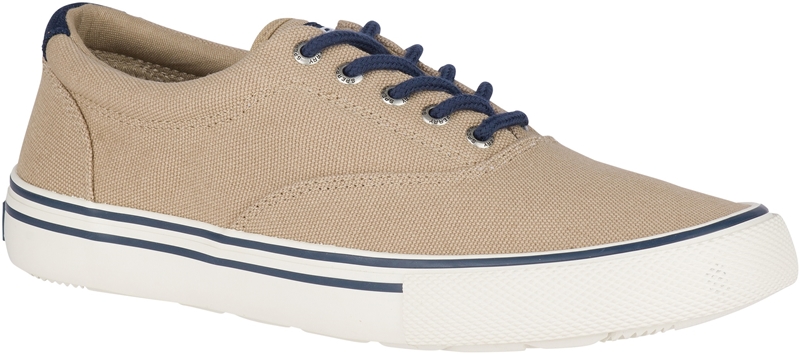 Sperry Stripper II Storm CVO Duck Canvas (Php 3,590)
For those who are planning to go on a trip or adventure, ensure comfort with the all-terrain and all-weather approved footwear from Merrell. The Merrell MOAB Adventure Lace and the Siren Edge Q2 is tough enough to help you reach the peak of your hike.

Merrell MOAB Adventure Lace (Php 5,495) and the Merrell Siren Edge Q2 (Php 4,895)
If you're looking for chic outdoor slippers, then you should consider the Siren Strap Q2. These easy-to-style sandals are durable and are designed especially for go-getters and adventurers.
There's also the Sketchers Merlin-Rosney, a slide sandal that boasts sporty casual comfort with a leather-textured synthetic upper with a cushioned comfort footbed.

Merrell Siren Strap Q2 (Php 3,895) and Sketchers Merlin-Rosney for men (Php 2,095)
Complete your look with a nice pair of jacket that would help you brave the cold and the pouring rain. The Saul Biker Jacket from  No Fear features a windbreaker type material, perfect with any casual outfit.
Saul Biker Jacket (Php 1,599.75)
For those who want to keep themselves warm, try the Preston Hoodie or the Stephan Bomber jacket,  thick enough to shield you from the weather.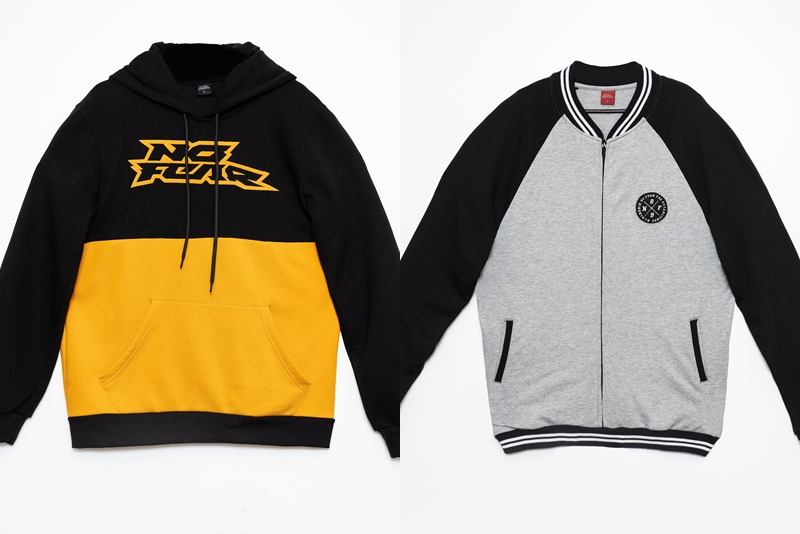 Preston Hoodie Jacket (Php 1,599.75) and Stephan – Bomber Jacket (Php 1,669.75)
This season, don't let the rains stop you from enjoying the day. Remember to bring an umbrella and brave the rainy weather in style.
---
This is a press release. Edits were made prior to publishing.