Risque Designs
Risque Designs
Sophisticated footwear made through local craftsmanship is what Risque Designs is all about.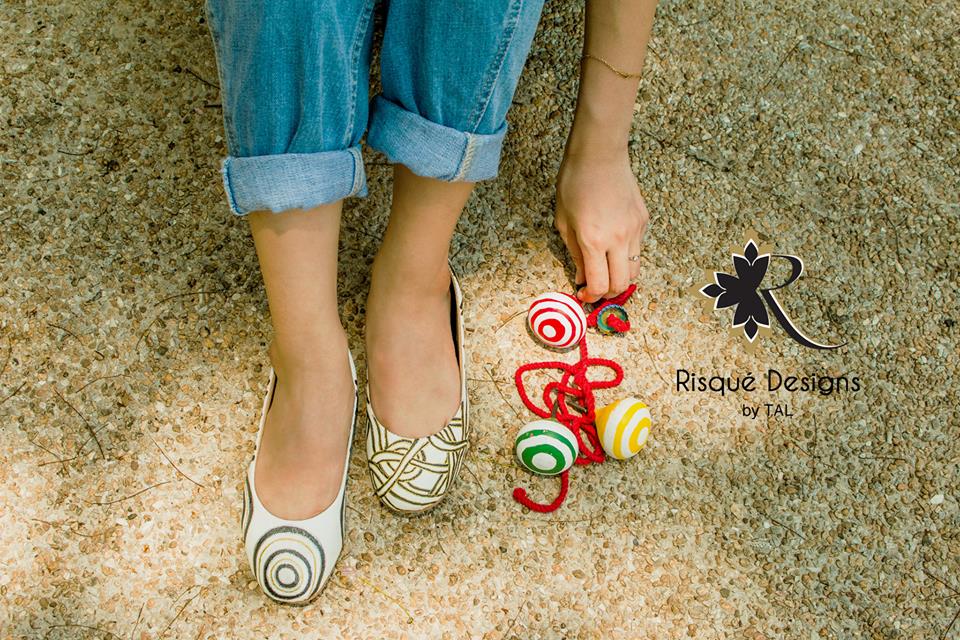 STEP UP. Aside from flats, Risque Designs takes pride of their other aesthetic footwears. Photo grabbed from Risque Design's Facebook page
A brainchild of entrepreneur Tal de Guzman, Risque Designs aims to utilize Filipino local materials to transform ordinary footwear into an exquisite pair of shoes. By using indigenous materials, the footwear became an iconic display of Filipino culture, as the designs used are 'proudly Filipino.'
Risque Designs produces a variety of shoes such as heels, wedges, flats, men shoes, and a range of collections shaped from imaginative craftsmanship and quality materials. Its customized designs are made through improved hand weaving, embroidery and hand carving skills which produce limited quantities to preserve its uniqueness.
According to de Guzman, her brand of footwear aims to tell the stories of traditional Filipino concepts grounded by the artistic skills of local workers. At the present, the products continue to evolve into customized and modernized footwear pieces that celebrate Philippine art seen through its shoe designs.
As all designs are approved by the client first, the products are ensured to be top of the line and exclusive. With Risque Designs' passion for producing exceptional footwear with a touch of Filipino culture, it will definitely make it big in the footwear industry.